Home
What does home mean to me?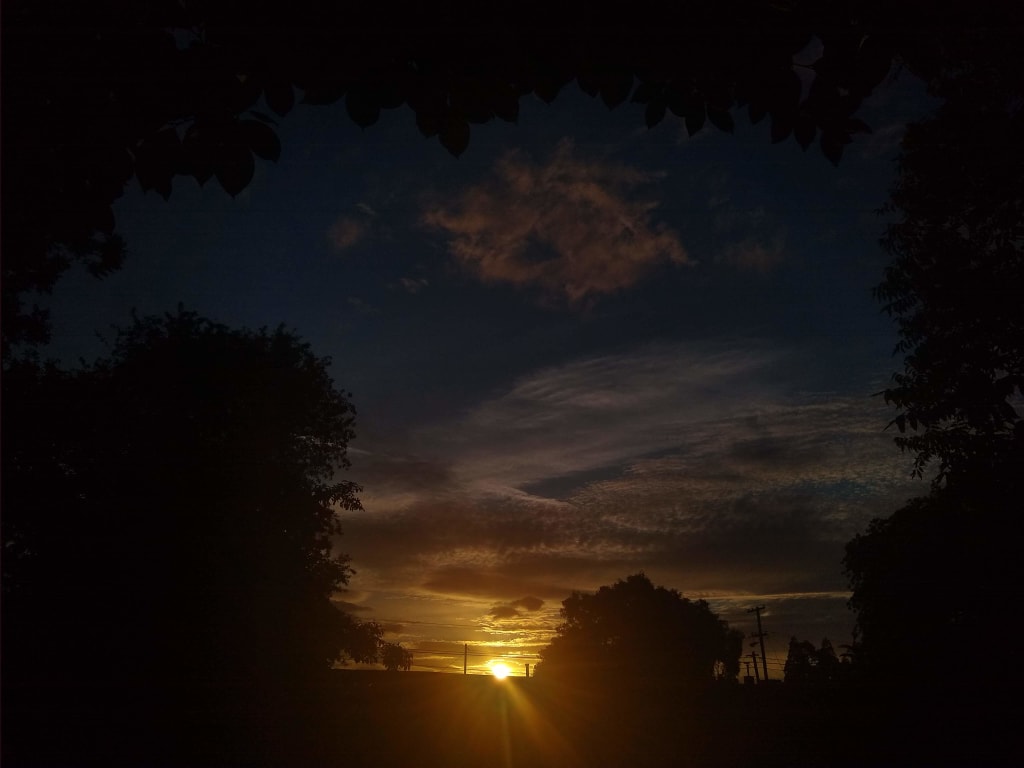 Home, what a simple four letter word
But it's so much more than that
Or four walls, or just a house
It isn't a mere familiar space
No, it's much more deeper
Home is also an idea, too

A house is only a shell
A home is special
It can change in time
It grows along with you
But it's always recognizable
No matter what it's made of

It's way more than where I sleep
Where I cook, eat, read, and live
Or where I cry or feel happiness
Home is more than one sole area
More than one thing only alone
It's many things and many people

Home to me is where I matter
Without exception or question
Where I can strive and be free
It's where I feel the most secure
And where no one ever judges me
Home is somewhere I feel complete

Home is where I'm able to be myself
Unapologetically and authentically so
It's where I'm comfortable and seen
Surrounded by all the people I love
And the people who also love me
It's where all my puzzle pieces fit

I know exactly who I am
And I never have to find myself
Home is where I'm not afraid
Where I don't have to hide
Among the shadows
Or make myself invisible

I'm able to own exactly who
And what I am
I don't make myself smaller
Or fit into others' molds
I don't live more for others
Than I do for myself

Where I'm surrounded by nothing but love
Support, care, and acceptance
Never have to explain
Or defend myself to anyone
It feels like comfort, peace,
Tranquility, and bliss

A place where I never feel alone
Or ignored
I never feel taken for granted
Or simply used
It's where I feel safe
And never vulnerable

Lit by candles and the
Calming scent of incense
Where I drink tea and coffee
In quiet nights and mornings
Relaxing inside or
In my yard adoring nature

It smells of fresh herbs, flowers,
And old books
It tastes like refreshing lemonade
On a hot summer day
It feels like warm, soft blankets
Or like I'm curled next to a fire

It looks like all my favorite things
And people all in one place
It sounds like soothing songs
Accompanied by bird melodies
What is home to me?
It's home to me, undefinable

Home is a tight hug
Home is comfort food
Home is a source of strength
Home is a burning fire
Home is memories
Home is serenity

It's warmth, it's a sunset
It's light in the dark
Where I feel whole
Where I feel alive
It's still being decided
What my home will be

Home is my friends
Home is my pets
Home is my heart
It's more than where I live
No, home is where I love
It's what I make it to be

Where I'm grounded
Where I'm stable
Where I'm found
Where I can soar
Where I can flourish
Where I can evolve

Home is a clear sky after the rain
Or a storm ending a long drought
It's where I feel validated
It's my core and anchor
It's my inner circle
Where I thrive

Exactly where I've been searching for
Where my chosen family is
Home is where I belong
It isn't something I have found yet
But what I will never stop searching for
Because everyone deserves a home.
Reader insights
Be the first to share your insights about this piece.
Add your insights