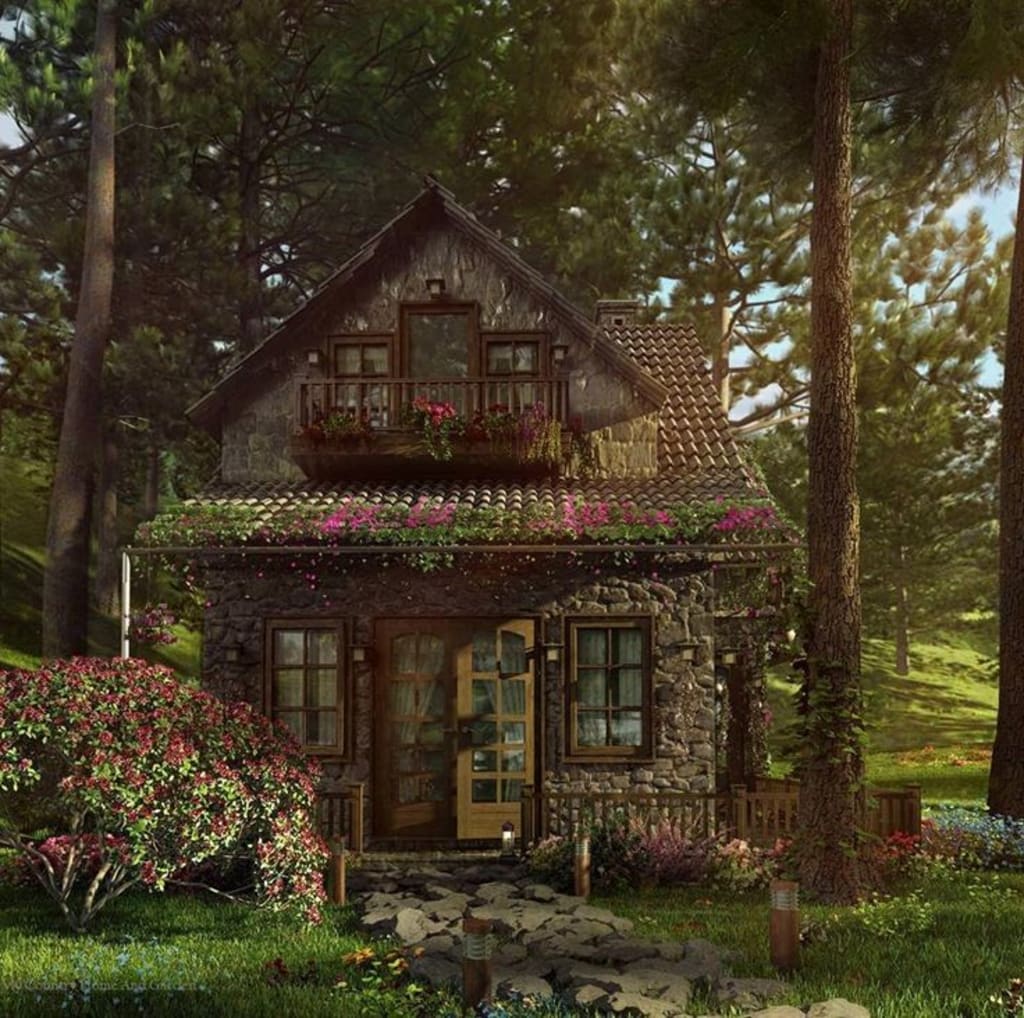 Wisteria grows slow, up and up
Gripping cracked cobble
Twisting and whipping against warm wild air
Like uncombed strands of head hair.
She reaches high, craning her vines
Towards the grapefruit sun
Like giraffes in search of greener food.
I watch Wisteria in golden hour,
Two suns after a delicate February shower,
Perched on the roof like a spider
In its iron white web,
The chimney is my only friend.
Flames shift and lick in the atmosphere
As serpents escaping their quondam partner.
Not encased in glass cages,
These serpents reside in brick and mortar
With angry colored faces.
Billows of ashen smoke collect speed
Rushing to the sky and eternity.
I lay sideways on the ornate
Rug that rests faceup on the floor.
My milky white dog snores alongside
As I'm not alone in this portrait,
And we act as hot rocks.