He Left Me and Took the Dog
Poetry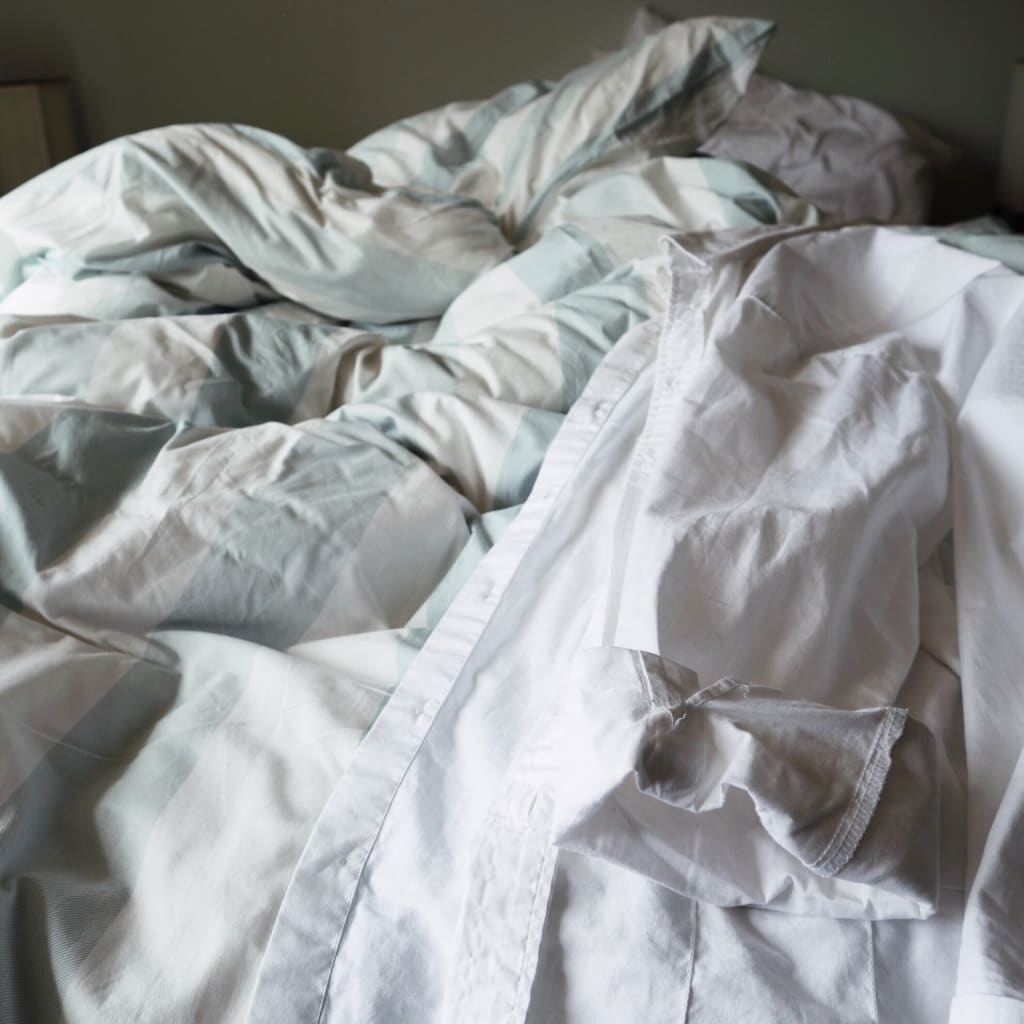 Courtesy of Teresa Renton (Author)
'Where are you?'
I mumble to that empty space beside me,
my eyes, still hazy
from sleep, dreams, and the early morning sun
squeezing in through the gaps
of partially opened blinds.
I consider the empty space
for a moment,
resting my eyes on the creased pillow
that has somehow edged its way closer and closer
to mine
throughout the night.
I note the carelessly tossed duvet,
and the living breathing notebook
on the bedside table,
a coffee ring stain on its cover;
a pen tucked into the last visited page.
The dog's bed is empty.
I am irked by intrusive rumbles from outside,
then I remember: it is bin day;
rumbles of bin-wheels
on concrete canvas,
and I smile.
I smile because I never have to take out bins.
I smile because I know
that within that notebook
linger stories
of how our children laughed.
My name infused with intimacy
occasionally graces the pages.
I smile because the door opens
our dog bounds in,
playful,
having been fed and taken out.
I smile because
a cup of tea enters the bedroom,
followed by my husband,
playful mischief twinkles in his eyes.
love poems
About the author
Writer - inhaling life, exhaling stories. With fiction, prose & poetry, I explore self-discovery and that it is never too late to change your story. Subscribe to my 'Gentle Stories of Discovery' at Ladychicpea.com or visit IG @ladychicpea
Reader insights
Be the first to share your insights about this piece.
Add your insights