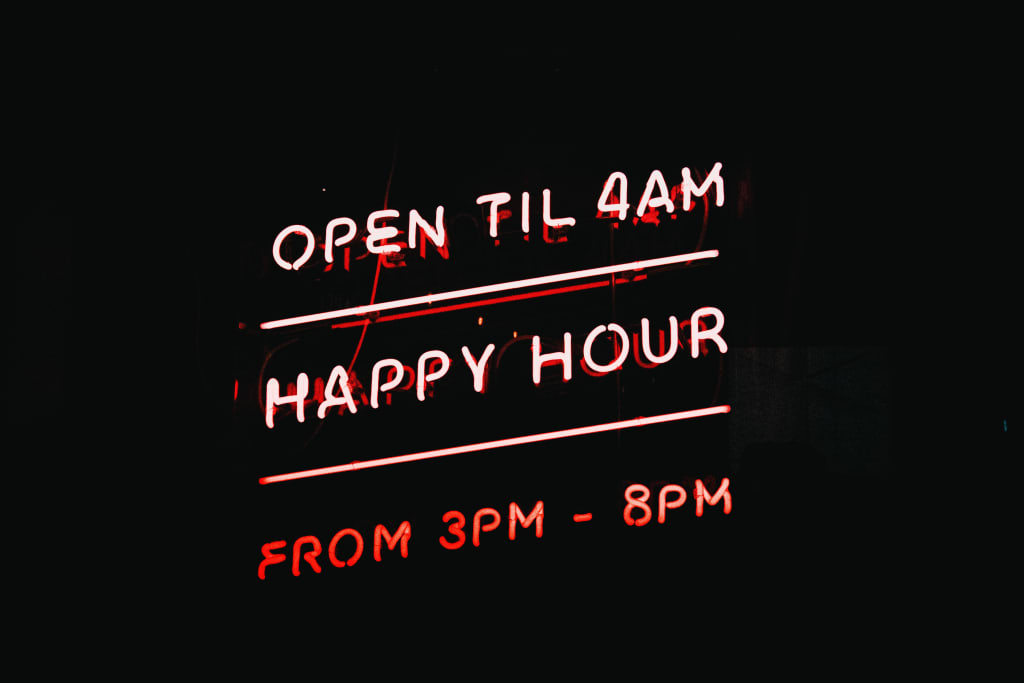 It's when my serotonin
Dances with dopamine,
And endorphins meet up with oxytocin
At their favorite bar for happy hour
That I think of you.
//
When the scent of fresh brewed coffee
Transports me back to the old diner
Where we shared booths and breakfasts...
//
How my laughter feels
Like the aftershocks
Of your jolting jokes,
Timed like earthquakes.
//
Sadness
Does not spark the memories...
When I was with you,
I smiled.
//
So now,
When my mouth curls up
Like an upside down rainbow,
Your face returns.
//
But as I step towards you,
The rug pulls out from underneath
And my feet land in the quicksand
Hiding below...
But I do not struggle.
//
Let it take me slowly,
So I can stare into your eyes
And allow my gaze to linger
Until I am swallowed whole.
About the Creator
I have been writing poetry and lyrics since I was a child. I have recently started writing short scripts for "found footage" horror TikToks. I dream of writing books and full length screenplays. Thanks for being in this community with me!
Reader insights
Be the first to share your insights about this piece.
Add your insights