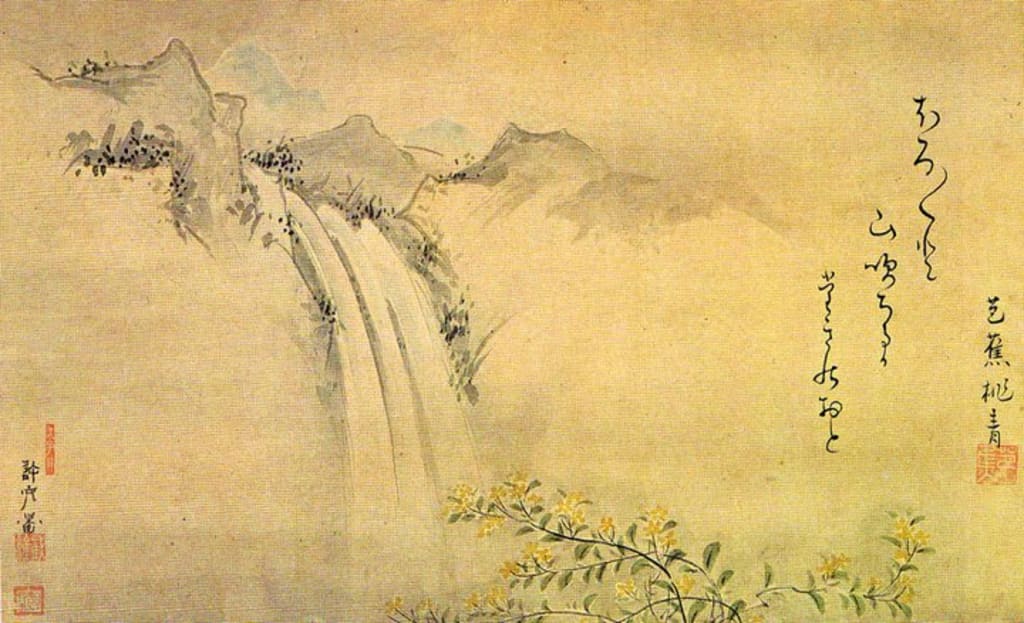 Death By Haiku
By cold, winter streams
Where young lovers took their lives
Silver willows wept
The plot
Candles flicker dim.  
Fighting men crowd the tavern -
Secrets plans are made.
May Showers
April showers pour
Though late by a month. Jump! Splash!
A happy child laughs.
Summer Shower
Summer rainclouds part.
Sunlight spreads across wet ground.
Golden puddles gleam.
Flags
Summer brings lush trees.
Flit! Flags flutter in the breeze
Synthetic reds stain leaves.
June love dies
An oddly cold June
I reach out to take her hand
Her pocket devours.
Reader insights
Be the first to share your insights about this piece.
Add your insights