Gunshots Under Golden Arches
And a Woman in Red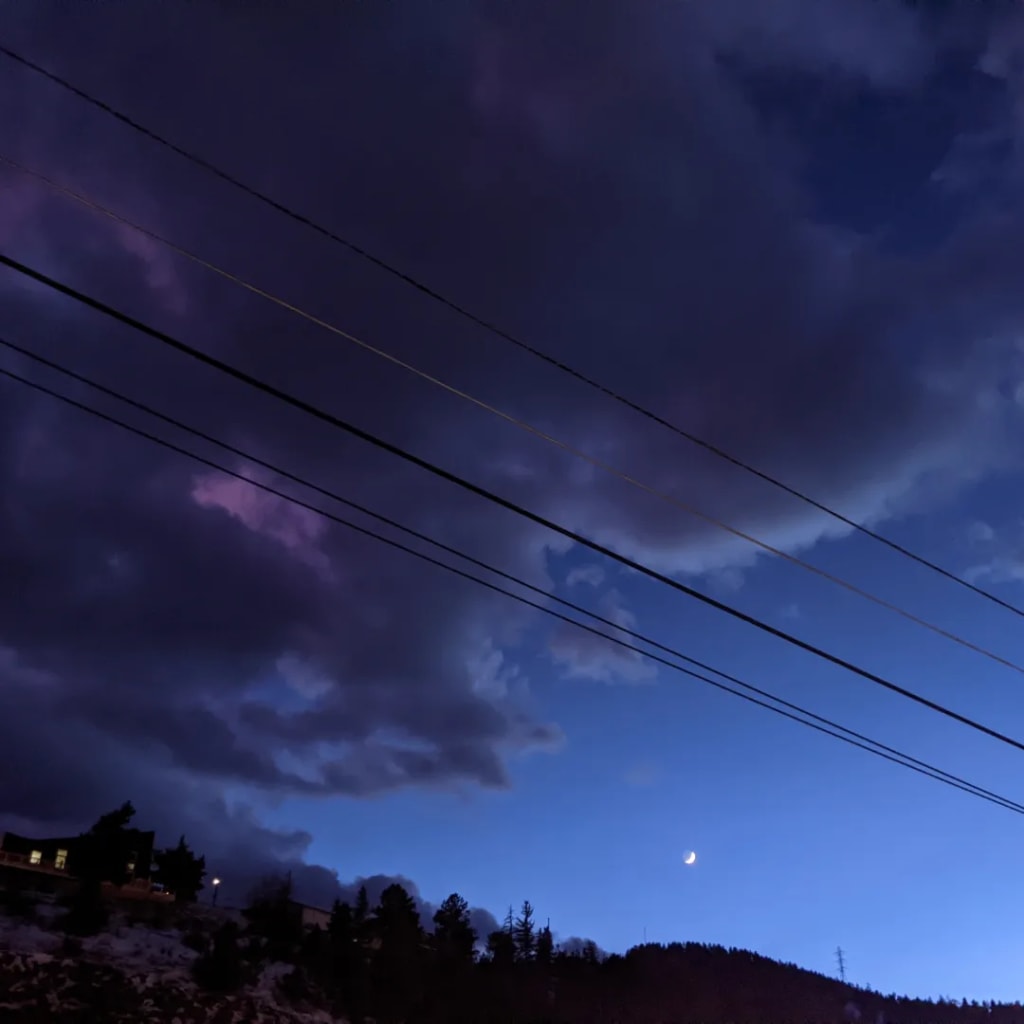 Blue Moonlight
Traveling to the Tragic Kingdom
We stop for sustenance
Under Golden Arches.
All I want is a burger and an
Icy soda, I can almost taste
The sticky-sweet liquid fizz.
I join the line–it's long
Despite the hour,
The street bathed
In blue moonlight
Shining from a recent rain.
I fall,
and nearly drop my meal
When we hear staccato gunshots,
Too close,
Only a block away.
Tires squeal as patrons flee
But my vehicle is gone.
I run inside the restaurant
Where I cower with others,
Hands clasped while we
Wait in sacred silence
For bullets to
Burst through glass
And tear our world apart…
...OOO...
Cut to a dark room,
And a beautiful Woman in Red,
We move in unison, and
I'm kissing her as we lay entwined,
Our bodies pressed
Together, the fear and guns
Forgotten, (though my heartbeat
pounds as hard, harder still)
and I am falling as she fills
My senses, feather-soft and warm
Beneath me, wrapped
Around my waist,
My hands catch in
The shimmering strands of her
Hair, I try not to
Pull too much, but I am
Losing control, my
Head spins, dizzy from
The amber scent of her…
...OOO...
I wake alone in twisted sheets
With an echo of drumbeats and
The honeyed taste of lips on mine.
About the Creator
She/They. Writer. Gardener. Cat-Lover. Nerd. Always looking up at the sky or down at the ground.
Profile photo by Román Anaya (https://www.roman-anaya.com/).
Instagram: @UmaSabirah
Reader insights
Be the first to share your insights about this piece.
Add your insights