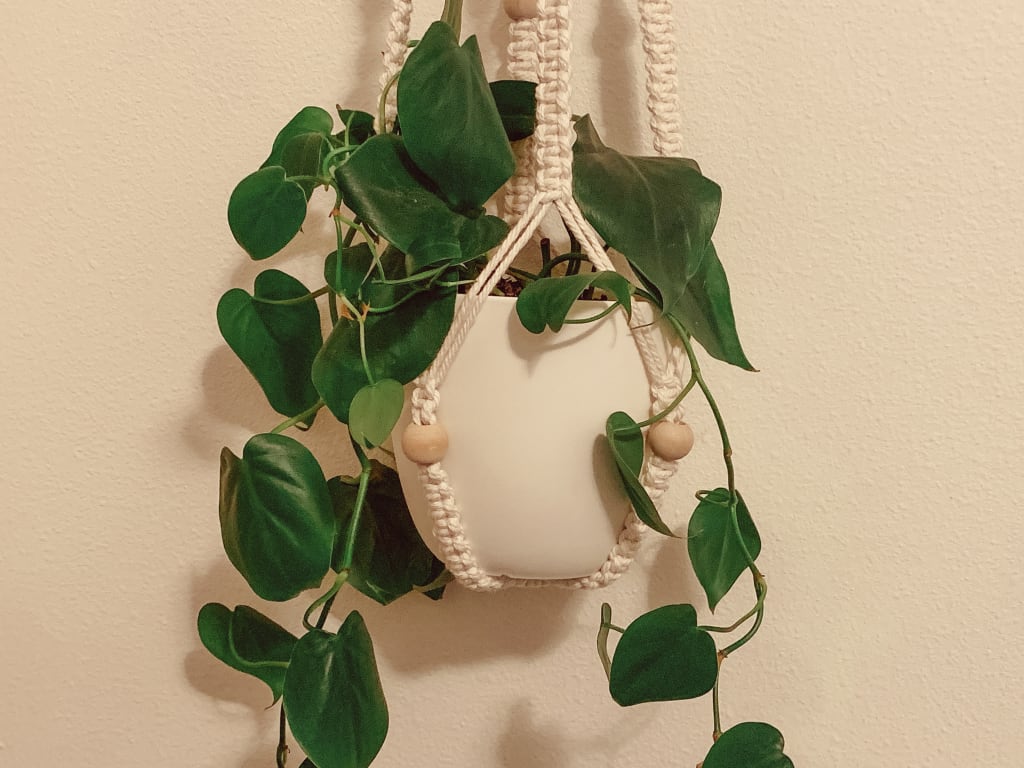 "for new leaves sprouting / from my philodendron"
I am grateful
for today / for my health / for my family's health / for
these four walls and the roof above me and the door
I often stay behind / for waking up
next to someone I love / for fresh-baked cookies
in the fridge, and even for
the bitter dark roast I drank with breakfast / for
the Ten of Cups I pulled from the deck last night and for used
books stacked on my shelf that smell like other places,
that take me away from here
for just a moment / for new leaves sprouting
from my philodendron. I'm even grateful for
endless notebooks in which I scribble words and worries about
this — all of this. I'm grateful for the rain
outside my window, each drop reminding me
I am alive and have something to write about.
I have to write
about something. I'm grateful for a lot of things during
a time when it is hard almost impossible to feel
gratitude. Guilt gnaws at me, asks,
"why do you get to feel content,
even for a moment?" I do not know.
If this is contentment, then it is precarious and
uncertain, lingering in liminal space. It cannot remain
here forever. But
at this moment, at least, I am grateful.
Reader insights
Be the first to share your insights about this piece.
Add your insights