Friday the 13th
New York, New York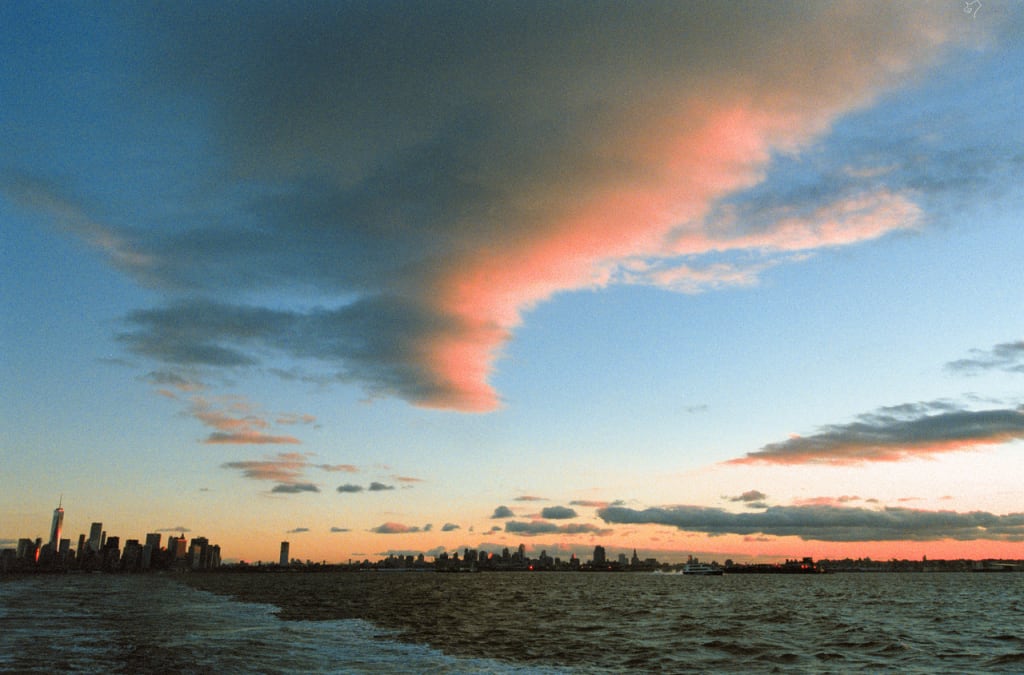 When I was 9 years old
I dreamt of New York City.
of skyscrapers
and the swings in Central Park
and taking the subway everywhere.
I told myself
that I would live there in 10 years
and it would change my life forever
When I woke up on my 19th Birthday
I was in New York City,
and it felt like a dream.
I went to Central Park,
swinging ferociously next to a bunch of 6 year olds
walked through the Upper East Side,
skyscraper after skyscraper
on my left and right,
and walked down the dingy stairs
onto the subway platform,
trying to catch the 6 train back to Union Square.
I felt like the city could never be tainted in my memory;
that I would always love everything about this place,
good or bad,
until the bad happened.
On Friday the 13th
I was introduced to a tall boy
with a strong jawline
and a smile that was startlingly beautiful.
He became my favorite person
for 48 hours.
I took him to the Met
and we stood in front of the Degas
and I explained why two of the paintings that looked almost identical were,
in fact,
vastly different.
He got excited
by WWII propaganda posters
and the greek and roman sculptures by the fountain.
He said all the right things,
made all the right jokes,
and smiled at me in the way everyone wants to be smiled at.
We walked down 5th Ave
and talked about ourselves.
We were walking and talking,
and then he stopped talking
so I stopped walking,
and he just looked down at me
and kissed me with so much urgency
that I almost lost my balance.
I couldn't stop laughing.
They never tell you about the guilt you feel as a survivor.
They tell you about
the repercussions
the fear
the trauma.
But no one told me
I wouldn't be able to hate him after he assaulted me.
No one told me I would be so wrapped up in the picture
he had painted of himself
that I couldn't even bring myself to call him a perpetrator.
But I can't imagine how what he did makes him anything else.
I was never told i would feel powerless
He pressed me so forcefully to the ground with his body
that I stopped being able to breathe.
My body froze.
I slid up and down
against the bathroom tile
as he thrusted in and out of me like a toy.
The pain was
so piercing
that involuntary tears
rolled down my cheeks
as I listened to him whisper
how good this must be feeling for me.
And about 45 seconds later
he finished.
The boy pulled himself out of me,
cleaned himself up,
went into my room and fell asleep in my bed
And then I was alone.
When I was 19 years old
I believed that New York City would change my life,
and it did,
forever.
I've always hated Friday the 13th