French Onion Soup
A short story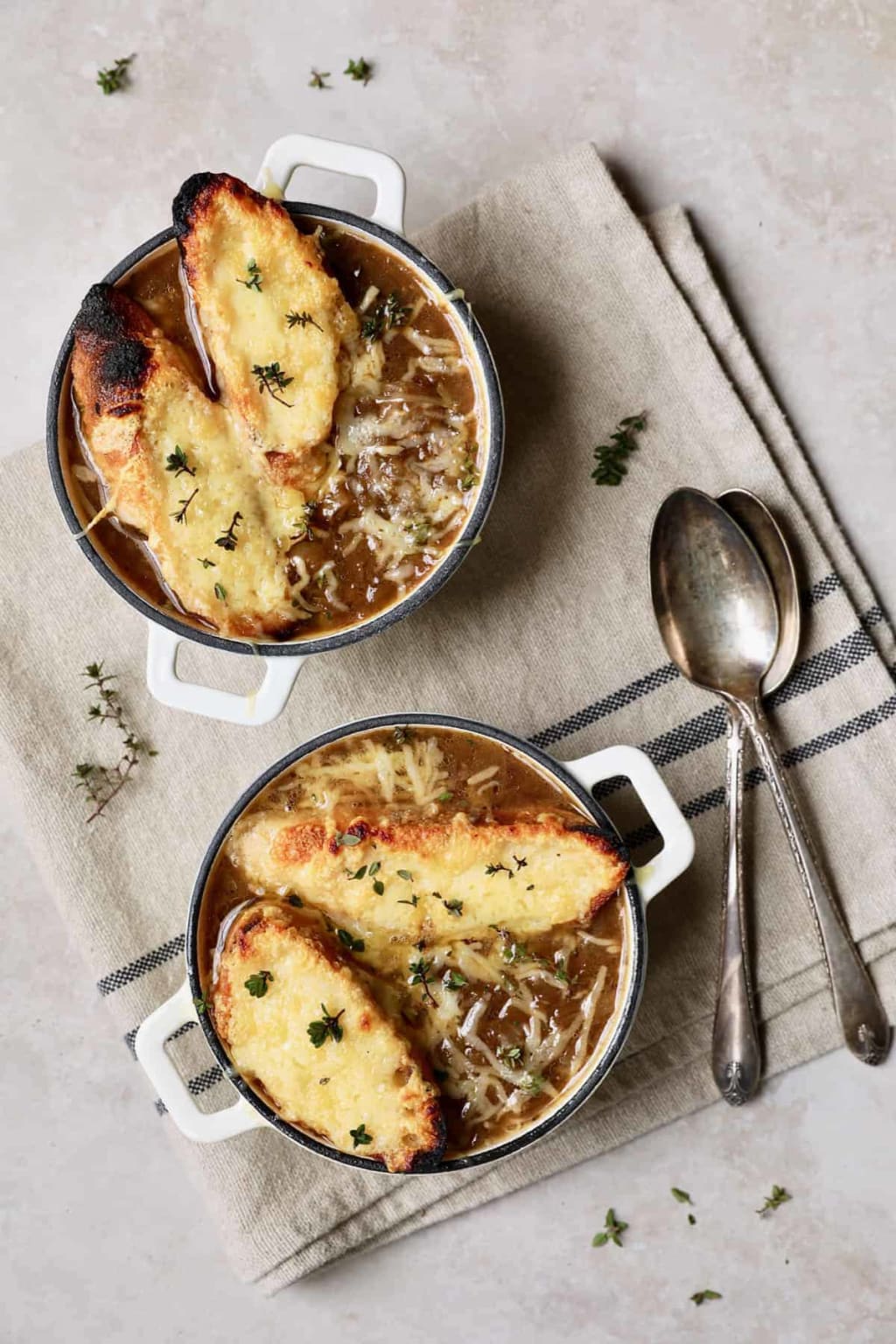 He only cooks on their anniversary. And he always wants to get everything right; it must be perfect, because she is.
Except right now he's in the kitchen cursing, hoping she can't hear. He'd forgotten to freeze the onions before chopping them (her old trick – stops your eyes watering), and he thinks he may have inadvertently wept into the soup, causing it to be too salty, which she won't like.
She'd be laughing if she knew he was being so ridiculous, but thankfully she didn't hear. She's just waiting patiently.
Still annoyed, he checks his face in the mirror. Should be okay, at least he hasn't spilt anything on that shirt she loves.
Where was he? Oh yes, the soup.
He fills two bowls and takes them through to the table, pours two glasses of wine, and sits down. He moves to raise a toast when, out of the corner of his eye, he notices he's left the freezer door open. He feigns forgetting pepper and rushes back – can't possibly let her know he left the freezer open!
As he quickly shuts it before a ready meal can escape, he remembers that he left it open when he took the onions out. Strange - maybe they just hadn't been in long enough.
But then he turns around and sees the empty chair opposite his, the untouched glass of wine, and the bowl of soup that is doing nothing except growing cold.
And he realises why he was crying.
About the Creator
"I have opinions of my own - strong opinions - but I don't always agree with them." - George H.W. Bush
X: @eardstapa_
Reader insights
Be the first to share your insights about this piece.
Add your insights