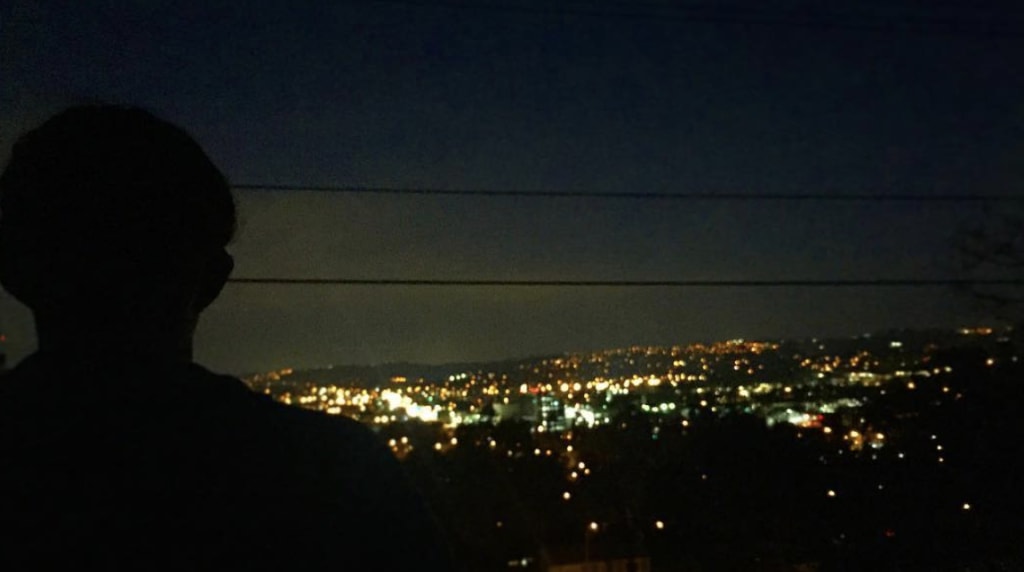 Turn out the light
It is far too late to talk.
Mismatched worlds meeting
in the cyber medium
of our hearts.
The morning will bring words
etched onto glass.
A reminder of your distance
and your proximity.
Hands brush camera lenses,
Reaching out to close the space between
you and I.
We spend hours like dollars.
Scrounging our lives
For a few cents.
Spare me some change?
I need to buy a minute more with you.
Turn on the street light
so I can see you smile.
I've left my world
to meet you in yours.
Our hearts are racing.
Remember to breathe, love.
The morning brings words
painting the air
as we lay side by side
through the screen.
We spend hours like euros,
tucking them into heart-shaped purses.
If I spend too much,
I'll have to go home.
Yet the wallet still runs empty.
We are broke on time.
The tide breaks through my heart,
it pools in my eyes.
It sent me out to sea,
far away from you again.
Turn out the light,
It is far too late to talk.
But I wish it wasn't.
The world is split in two,
half for me,
half for you.
The equator between us stretches on.
Remember to breathe, my love.
This is just a freckle
on our forever.
About the Creator
Becca is a chronically-ill lady, writes on health, humanity, and what it truly means to be alive. She invites you into her unique world, and the imagination, that comes with being stuck in bed. The world may be still, but words keep moving.
Reader insights
Be the first to share your insights about this piece.
Add your insights