Finally Home
For the Home Writing Contest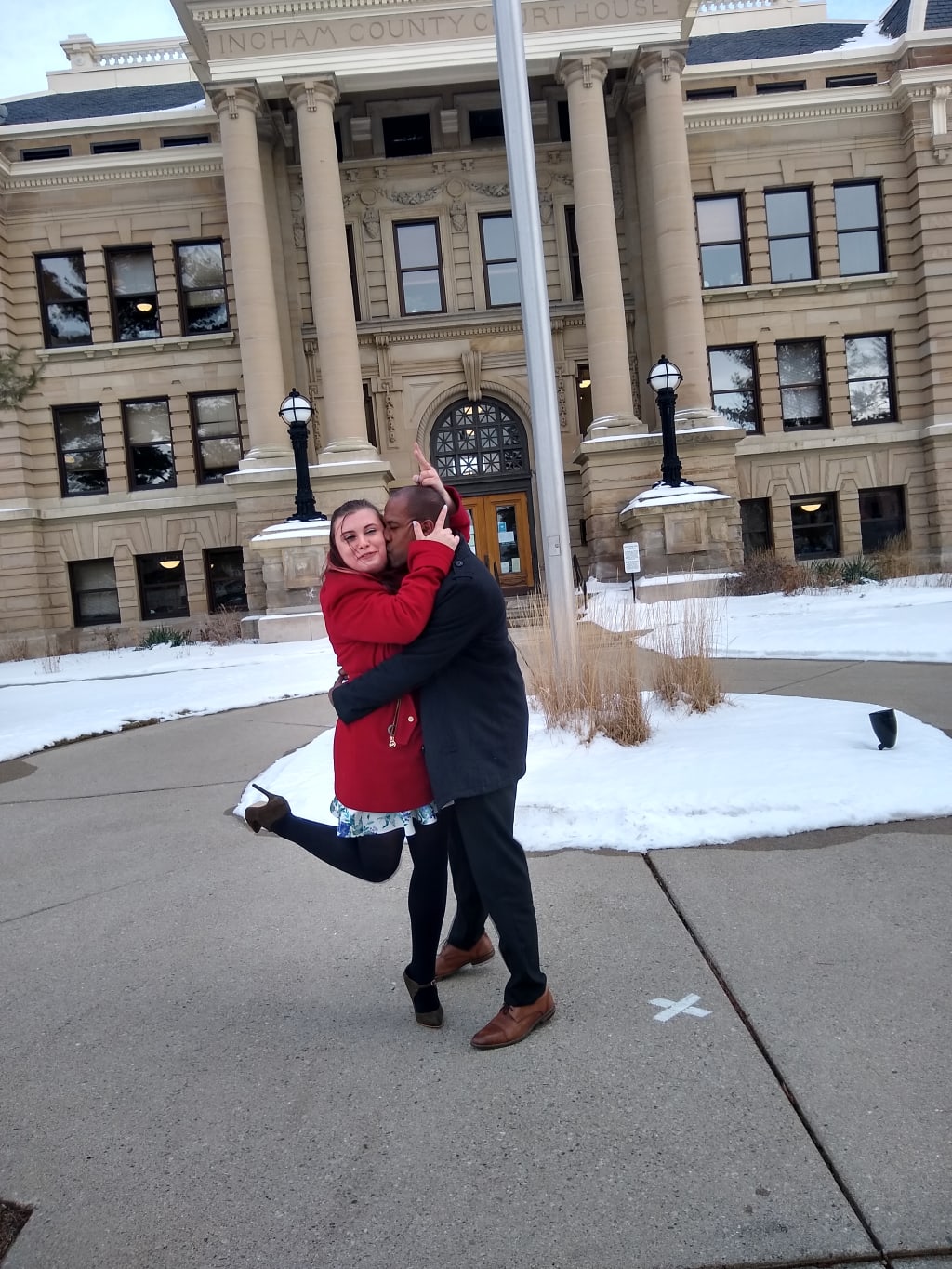 It used to be that "Home"
Was a place intangible,
Found only in storybooks and
Words strewn together
To paint pretty pictures
Where my heart and soul lay
Between the lines.
It used to be that "Home"
Was a place I could dream;
Where Elizabeth met her Darcy
And women became secret knights
To protect Something
Worth fighting for.
It used to be that "Home"
Did not exist outside my fingertips
And the words beneath them
Begging to be written.
It used to be that "Home"
Was my agony
And my salvation.
And now
Home
Is the fear of broken walls,
Knocked down to create better foundations.
Home
Is not a dream untouchable
But rather
Difficult conversations
Ended with fierce, comforting hugs.
Home
Is sour gummi worms
Hidden in a duffel bag
And sushi brought home
From the hospital cafeteria.
Home
Is an eyeroll
And glazed over eyes
When I speak politics.
Home
Is trolling a game
Of Ticket to Ride
Just because
You can't win.
Home
Is insecurity
Met with soft kisses
And strong arms.
Home
Is missing you
After just a week
And shoving you away
Because you demand attention.
Home
Is sarcasm
And ruined puns,
"Do you get it?"
Home
Is the lament
Of snores you cannot control
But apologize for anyway
Because I couldn't sleep.
Home
Is truth unabashed
And sometimes painful
But borne together.
Home
Is the denial of perfectionism
But the insistence
Of being "above average".
Home
Is endearing
And enraging
All in the same moment.
Home
Is a rose gold band
With a teardrop stone
Around my finger.
Home
Is a proposal
After a day
Of me dragging you
From monument to monument
All but squealing
From my excitement.
Home
Is rolling your eyes
And calling me a "nerd"
Because I can't help myself.
Home is not a bright, burning fire
But rather
A slow, smoldering ember
Given life by a gentle, pointed breath.
Home
Is every day I am with you
And every moment,
Large or small,
We share.
Home,
Though silly as I feel to admit it,
Is you and only you.
Home is mine
And I am yours.
"Home" is finally real.
About the Creator
I'm a poet and a fiction writer. I can write quite decent essays, but I'd rather tell stories of the heart and speak with my whole soul.
Reader insights
Be the first to share your insights about this piece.
Add your insights