Elements 4Ever
What do they represent?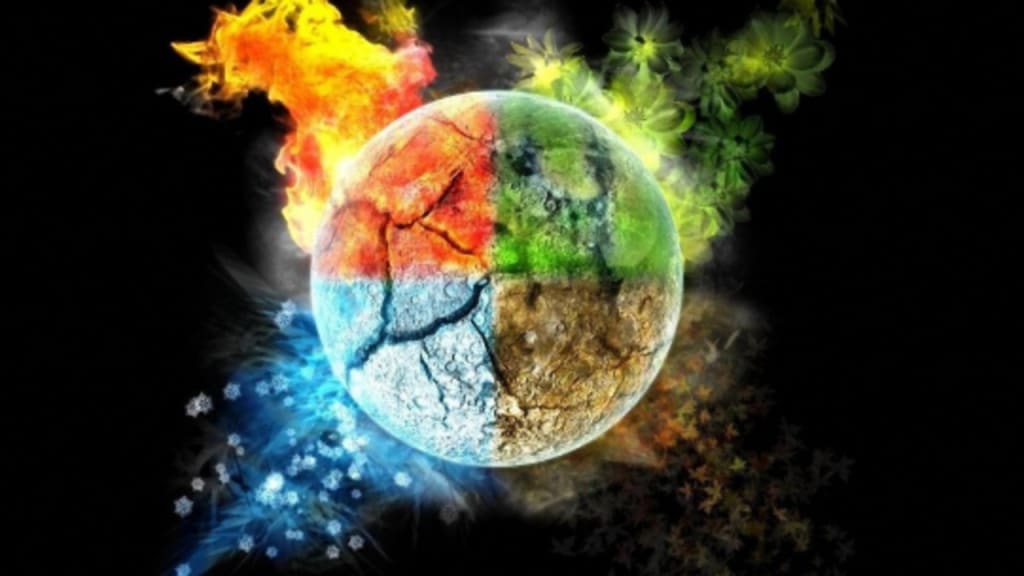 Fire
This fire burns bright.
We thrive in heat and sunlight.
Burning inferno.
Earth
Where everything roams.
Plains, mountains, deserts, jungles.
The impact of earth.
Air
A relaxing breeze.
Though it can grow to be harsh.
The cool might of air.
Water
So calm and so pure.
But very dangerous too.
Immortal water.
About the Creator
Historian, Linguist, Author (Voyages of the 997 & The Method Mission), YouTuber/TikToker (Master Mojo) and now Vocal writer enjoy and critique my writing as please.
Reader insights
Be the first to share your insights about this piece.
Add your insights