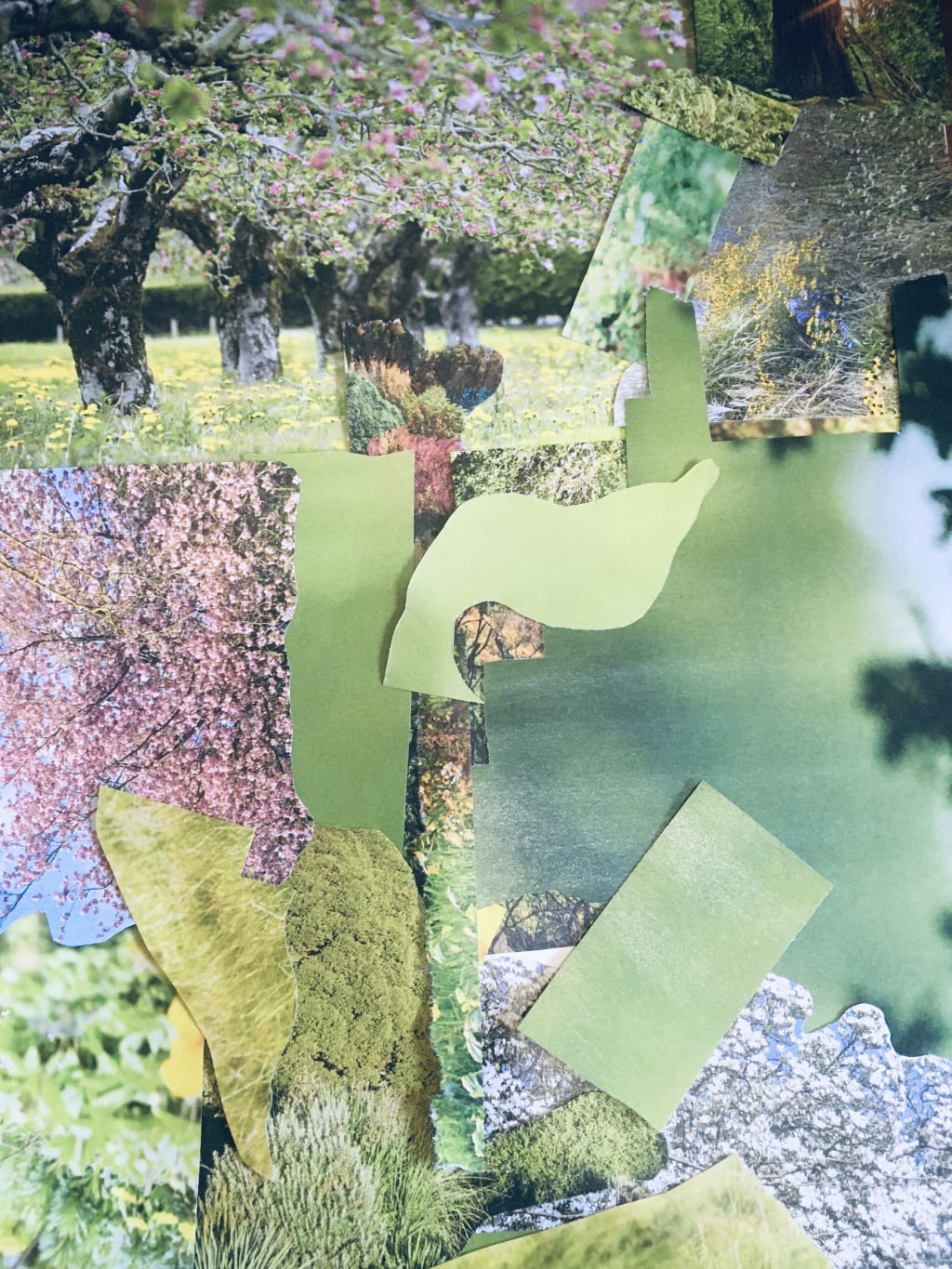 green fragments by Margaretha Magdalena Cruywagen, 2021.
Those days were sounds
Still present, fresh wounds
I tell myself they've healed
But here they lie unsealed:
Wind whistling through burdened trees
Floorboards creaking under careful feet
Liquid words fused with golden light
My darling heart, "Nichts bleibt."
Those days, never ending
Past and present blending
Still vibrating in my core
Softer now, yet stronger than before.
Summer's symphony of life
A bright and brutal knife.
---
This sonnet is inspired by the Shakespearean or English sonnet but I have taken some liberties with the rhyme scheme and the iambic pentameter in an attempt to convey the often disorienting experience of remembering and trying to navigate the interplay between the here and now and the many "thens" we are so often transported back to.