Dreams With Ink Stained Origins
From imagination to paper/screen and back into the imagination!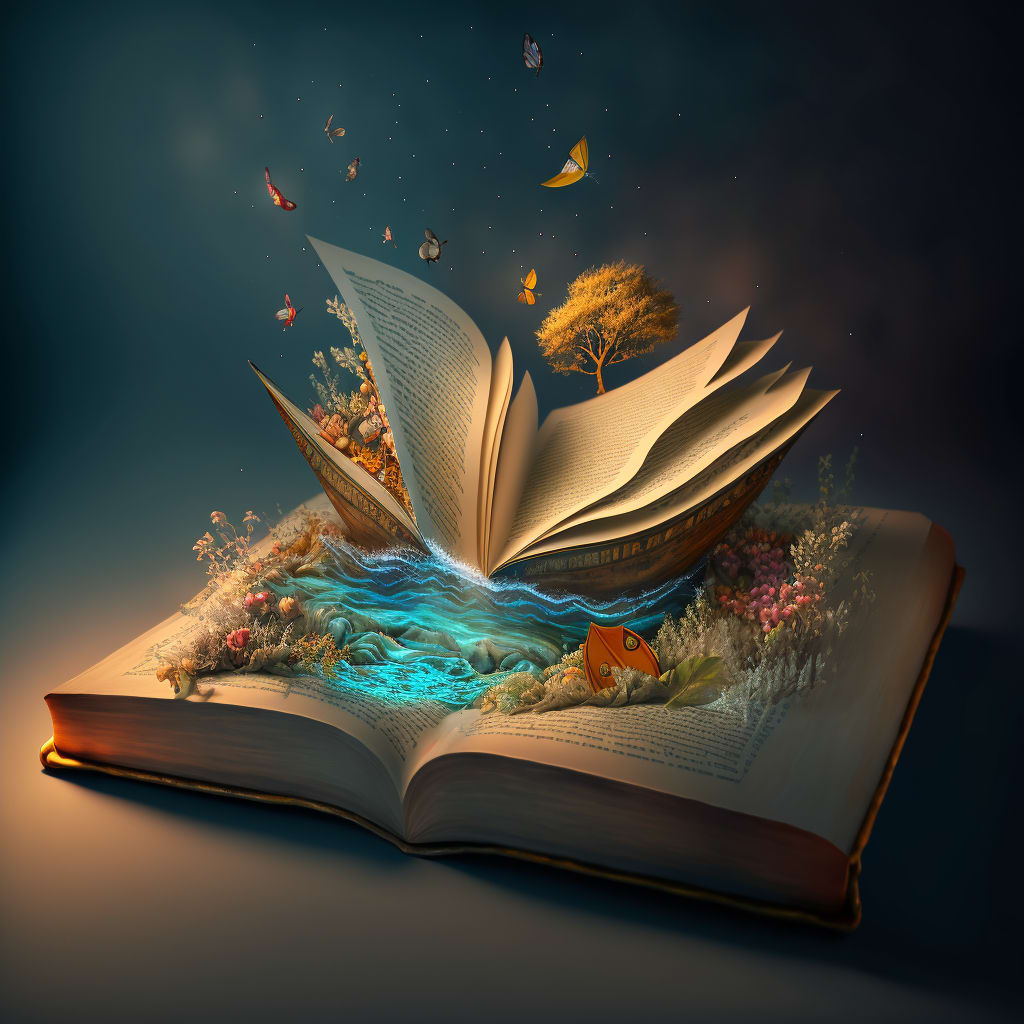 Artwork Created by the Author via Midjourney.
I prefer to give life to my dreams
And expel them from my fingertips
Watching as they come to life on the page.
~
The reader's imagination becomes their very stage.
Twirling, growing, infinite possibilities as to how they'll adapt.
I have no real way of knowing.
~
My purpose is the creation of characters and story.
Their first breath begins when they land upon the page.
Inked words become a heartbeat.
~
I love watching them escape from their creative cage.
So many exist within my mind
I can only hope to give them all a voice in time.
~
Poetry and stories yet to be told,
Flowing through my veins
Their life renewed as well as my own.
~
The words pulsate with every inky heartbeat
As paragraph breaks transform to cobblestone streets.
Excuse me now while I give them their winged feet.
. . .
If you've enjoyed reading this, please consider giving it a "like" by clicking on the ❤️! If you'd like to read more of my writing, be sure to subscribe! Tips and pledges are voluntary, and so greatly appreciated!
This poem was originally published on Medium:
Reader insights
Be the first to share your insights about this piece.
Add your insights