Dragonfly Sonnet
Fairy Creature, Light as Dust and Mist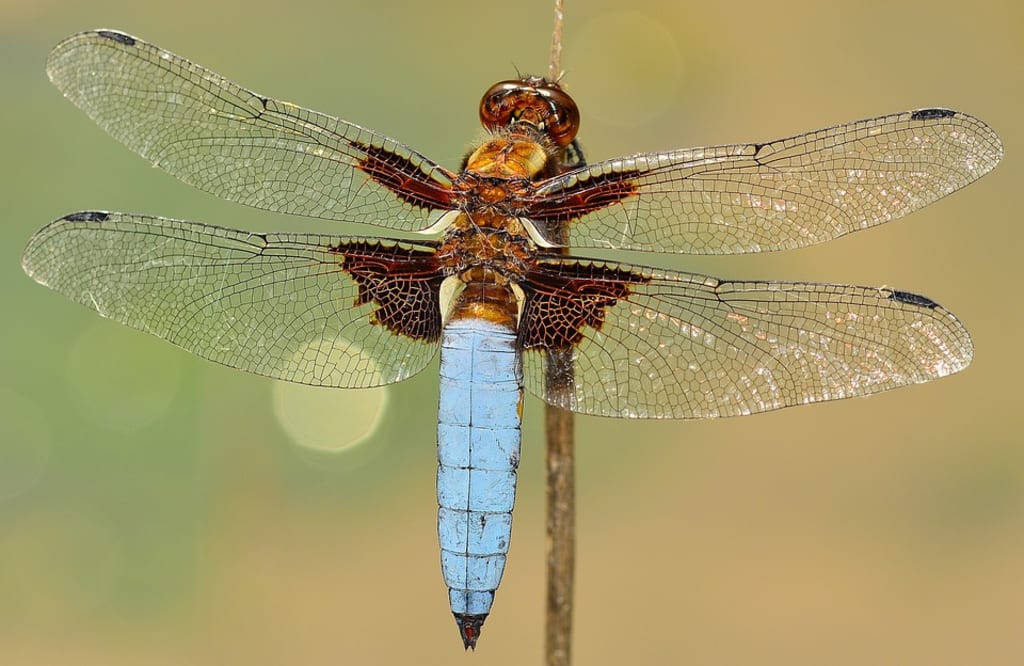 Dragonfly
Fairy creature, light as dust and mist;
With wings of tulle you beat unstirring air;
Chromatic jewel by varied nature kissed;
Cloisonné eyes glint Gaia's verdant fayre.
Sprung from paper cradle on a bough
To flutter a flirtation with the breeze:
Demure the affectation you endow
On perfumed petals, blooms and lovesick trees.
And now the dance begins with full allure;
You pause, the lissom feathered forelegs cling
To swishing ferns on marshy streams obscure,
And golden fronds where tiny insects sing
Beneath the fleeting beauty of your guise
Waits poison truth, carnivorous demise.
This is a Shakespearean style sonnet, which some would argue is the most difficult to create. After three days wrangling iambic pentameter into submission I'm inclined to agree! A subtle warning not to trust something just because it's beautiful.
nature poetry