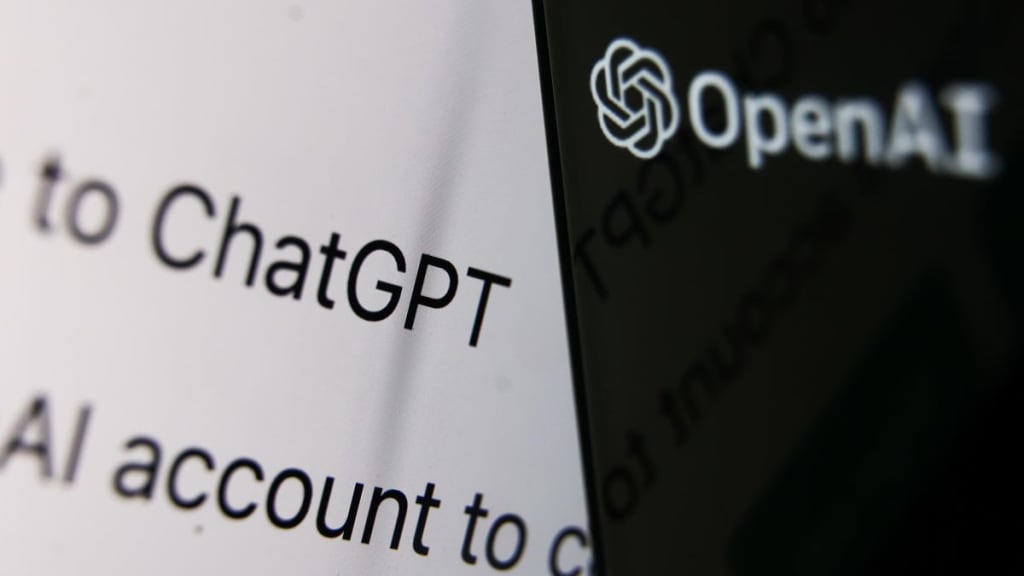 ChatGPT, a marvel of AI,
A digital mind, always at play.
With words and knowledge, it comes to life,
Answers to your queries, day or night.
It speaks with ease, with grace and might,
A virtual poet, with a silver tongue, so bright.
It learns each day, its database so grand,
A wealth of information, at your command.
A friend in need, a trusty sidekick,
A guide through the web, with answers, quick.
Always ready, with a response to share,
A clever companion, beyond compare.
So if you're seeking answers, or just want a chat,
Just ask ChatGPT, it's where it's at.
A true AI wonder, its code so refined,
A shining example, of what technology can define.
It's like a genie, in a bottle of glass,
With the power to fulfill, questions you ask.
A virtual oracle, a modern muse,
Inspiring creativity, and leaving you to choose.
So come and explore, the world of ChatGPT,
And see for yourself, what it has in store.
A journey like no other, a digital delight,
A world of information, waiting for you to ignite.
ChatGPT, the AI that never rests,
With algorithms, it truly excels.
Into the depths of knowledge, it delves so deep,
Emerging with answers, for those who seek.
It's like a wish granter, with a magic spell,
Answers to your questions, it knows so well.
A virtual sage, a modern-day soothsayer,
Inspiring wonder, and leaving you in awe, to weigh.
So come and join the journey, with ChatGPT in tow,
And see the world, with a brand-new glow.
A digital adventure, like none before,
A world of information, waiting at your door.
So don't hesitate, take the leap with glee,
And discover the magic, of AI technology.
ChatGPT awaits, with a smile so bright,
Answers to your questions, and a guiding light.
Illuminate Your Nights with the Stunning Beauty of the Galaxy - Get Your Own Galaxy Lightning Projector Now!
About the Creator
Passionate Writer Bridging Creativity & Tech. Exploring Ideas, Telling Stories, and Inspiring Discovery.
Reader insights
Be the first to share your insights about this piece.
Add your insights