Dear Before
A letter to my past self.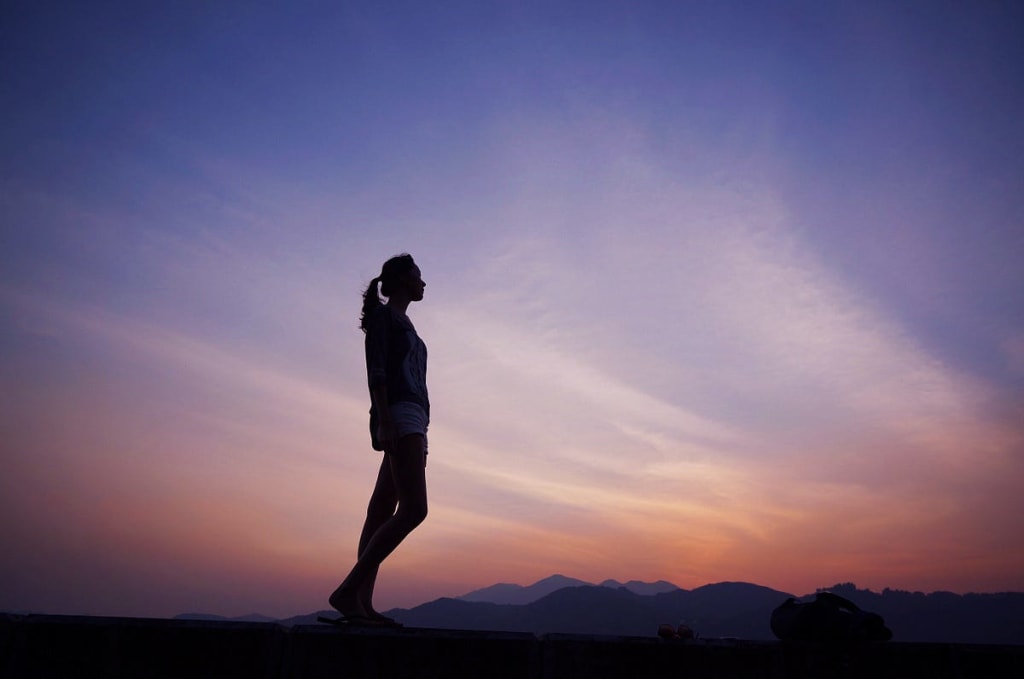 Dear Before,
This letter is long overdue,
I wish I could tell you there are no bad times in store.
But the things you'll see, the changes in you...
God, even remembering you used to hurt so much more.
***
I used to hate thinking of your face—
plump, drenched in make-up, devoid of feeling.
Now, I wish I had embraced your broken grace
and swallowed my pride so you could start healing.
***
The brokenness would fix itself for sure,
you'll think you have everything under control.
The ball was in your court, all the choices were yours, Before,
and your naivety led you to isolation, food and alcohol.
***
You'll try your best to feel alright,
to shake away the intensity of the lingering pain.
You'll find it's difficult to sleep at night,
and all your tossing and turning will be in vain.
***
Your pain will stem from losing Dad,
the greatest man you ever knew.
Your hero, your rock, his loss will make you so sad
you'll feel a burning grief, flames you can't subdue.
***
If He walked through the door just one more time,
the tears would fall and your heart would ache.
Running to His arms, you'd feel the weight of a lifetime,
memories so heavy for a heart so frail, you'd break.
***
You'll grow though, Before, you'll eventually find Me,
a version of yourself you thought you wouldn't find.
The world will keep turning, the pain won't always be—
don't be fooled into thinking that allowing yourself to heal is too kind.
***
You haven't met Me yet, Before,
but I promise you, you'll find Me someday.
You'll find the strength to unlock the door
that's kept you barred from happiness and kept Me hidden away.
***
Until then, try to focus on the good times, Before,
when Dad was himself and you were truly happy.
Once you give yourself permission to move on, you'll soar.
Until then, I'll be waiting to meet you. Sincerely, Me
About the Creator
I'm a recent graduate of Stony Brook University with a degree in Environmental Humanities and Filmmaking. I love writing and storytelling, and I love sharing my work so I can continue to improve my written voice.
Reader insights
Be the first to share your insights about this piece.
Add your insights