Day 32
Will you continue to support us?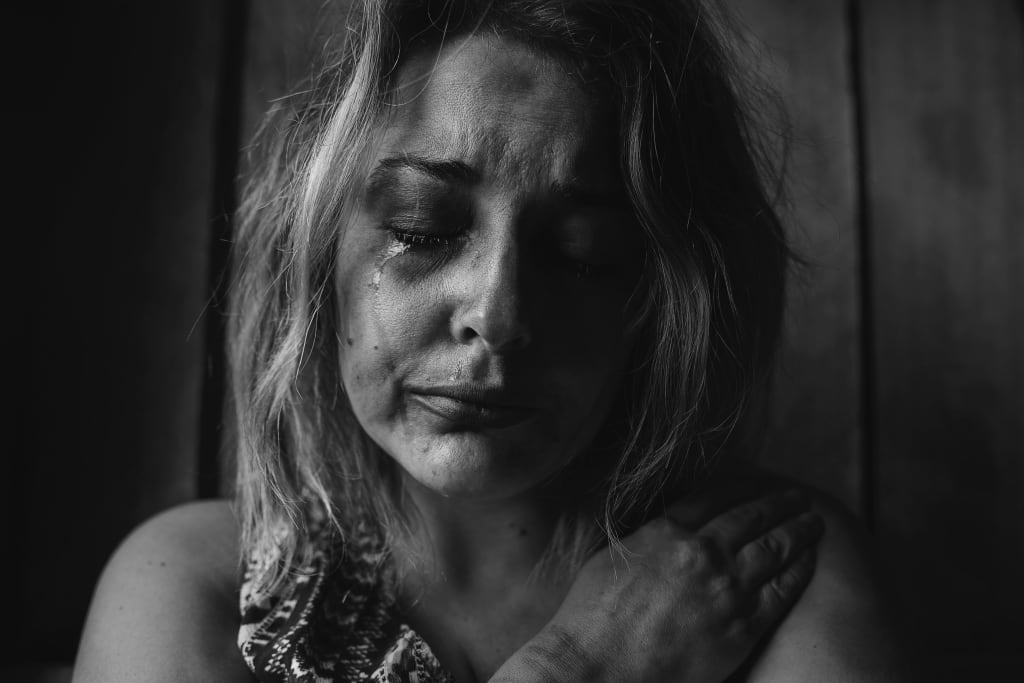 Photo by Kat Smith from Pexels: https://www.pexels.com/photo/woman-crying-568021/
I'm a patriot and
Many would label me a 'victim,'
but I still have a fire.
.
I don't dwell on the sad moments in life.
Instead, I see them as learning lessons.
For some, they are struggles, but for me -
they are confessions.
.
Despite my moments of bad luck in life,
I've endured.
However, I still have my struggles.
It took a few decades, but I've matured.
.
and is a coping mechanism.
That's the moment I learned
about the world of 'perfectionism.'
.
Each month has moments of celebration.
It lasts between 30 to 31 days,
but for addicts, it's something between
a success and a daze.
.
What happens after a month?
Unfortunately, it's day 32 that I wonder.
For some, it's a triumph,
and with others a blunder.
.
Many will celebrate sobriety,
and addicts are humbled.
Others will question their abilities
and will continue to struggle.
.
September is my moment of combat:
It's National Recovery Month.
It's time to celebrate our self-improvement,
if only once.
.
It doesn't have to be something in particular.
It can be with anything.
Whatever the addiction:
Sex, food, or even cocaine.
.
My struggle is a common one.
It's my kryptonite, called alcohol.
After drinking a bottle - maybe two -
I feel abysmal.
.
I struggle with this every day.
So do many of our fellow man.
Thank goodness it's on your calendar to celebrate,
the struggles that stand.
.
Look at your calendar and know
just because it marks a time to remember,
the time of struggle
often lasts longer than September.
.
Do you feel good participating in 'Dry January'?
Well, how about 'Dry December'?
Have you been to Alcoholic's Anonymous,
or are you a member?
.
The time to support others
goes beyond 30-31 days.
Every moment the alarm goes off,
the addict is looking for 365+ days of praise.
.
Will you be there for them?
Are you going to continue to pat yourself on the back?
You know, for celebrating a moment on the calendar,
or will you help someone stay on the right track?
social commentary
About the author
Blogger | Creative Writer | Traveler | Full-Time RVer
You can find all of my articles on my blog as well on Medium where I'm most active in Humor, Lifestyle, and Travel. I've self-published one fantasy fiction with the sequel in the works.
Reader insights
Outstanding
Excellent work. Looking forward to reading more!
Top insight
Heartfelt and relatable

The story invoked strong personal emotions
Add your insights