Darkness Is Coming
A poem about the times you can feel your depression returning.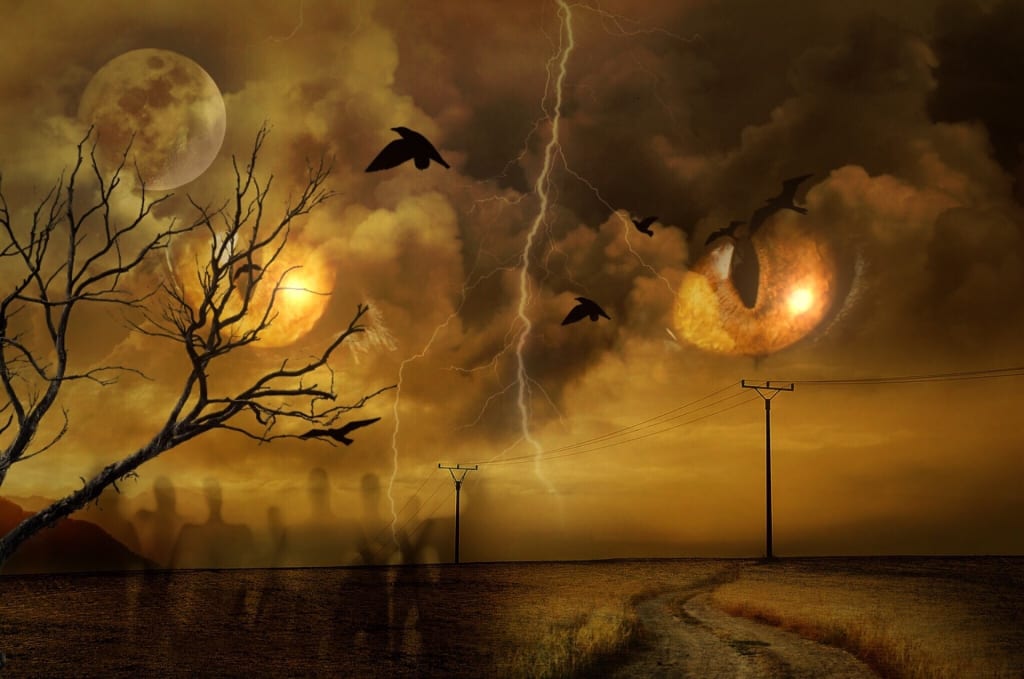 Image by Mystic Art Design from Pixabay
Darkness is coming
Lurking on hillsides
Dancing amidst clouds
Triggering landslides
---
Darkness is coming
Gathering strangers
Brewing up trouble
Hiding old dangers
---
Darkness is coming
Stealing the sun's light
Passing out shadows
Dispensing its blight
---
Darkness is coming
Summoning your fate
Calling in orders
Deciding the date
---
Darkness is coming
Commanding all thoughts
Strangling desires
Disconnecting dots
---
Darkness is coming
Whispering fresh lies
Altering beliefs
Silencing allies
---
Darkness is coming
Freezing the scorched earth
Dulling sharp edges
Blurring priceless worth
---
Darkness is coming
Battling each protest
Canceling parades
Closing the hope chest
---
Darkness is coming
Harvesting power
Welcoming sadness
Making one cower
---
Darkness is coming
Insisting it's crowned
Numbing all feeling
Wetting arid ground
---
Darkness is coming
Cementing the night
Embracing despair
Tightening its bite
---
Darkness is coming
---
When you have bipolar disorder, it's not a matter of if your depression will return, but when it will arrive. Over the years, you learn to spot the signs, to see the darkness on the horizon.
This morning while driving to work, I noticed the purple of the mountains that only appears this time of year. It reminded me of what I'm feeling, knowing what the change of season always brings. Hope and despair will come together. New life and old nightmares.
Darkness is coming. I can feel it in my bones. I could still see it, even if my eyes failed me. I fear it and dread it, but I know I'll survive it. This isn't the first visit and won't be the last. It doesn't stay forever, and that truth keeps me fighting.
I hope you'll keep fighting, too.
Until next time, keep fighting.
---
Video version of the poem:
Get my free 30 Days of Positivity email course, specifically written for those battling mental and/or chronic illness.
sad poetry
About the author
Bipolar for 49 years, chronically ill for 36. The voice behind the Speaking Bipolar blog. Wrestles taxes by day, wrangles words at night. Thinker. TV Addict. Poet. Links: https://speakingbipolar.com/socialmedia
Reader insights
Be the first to share your insights about this piece.
Add your insights