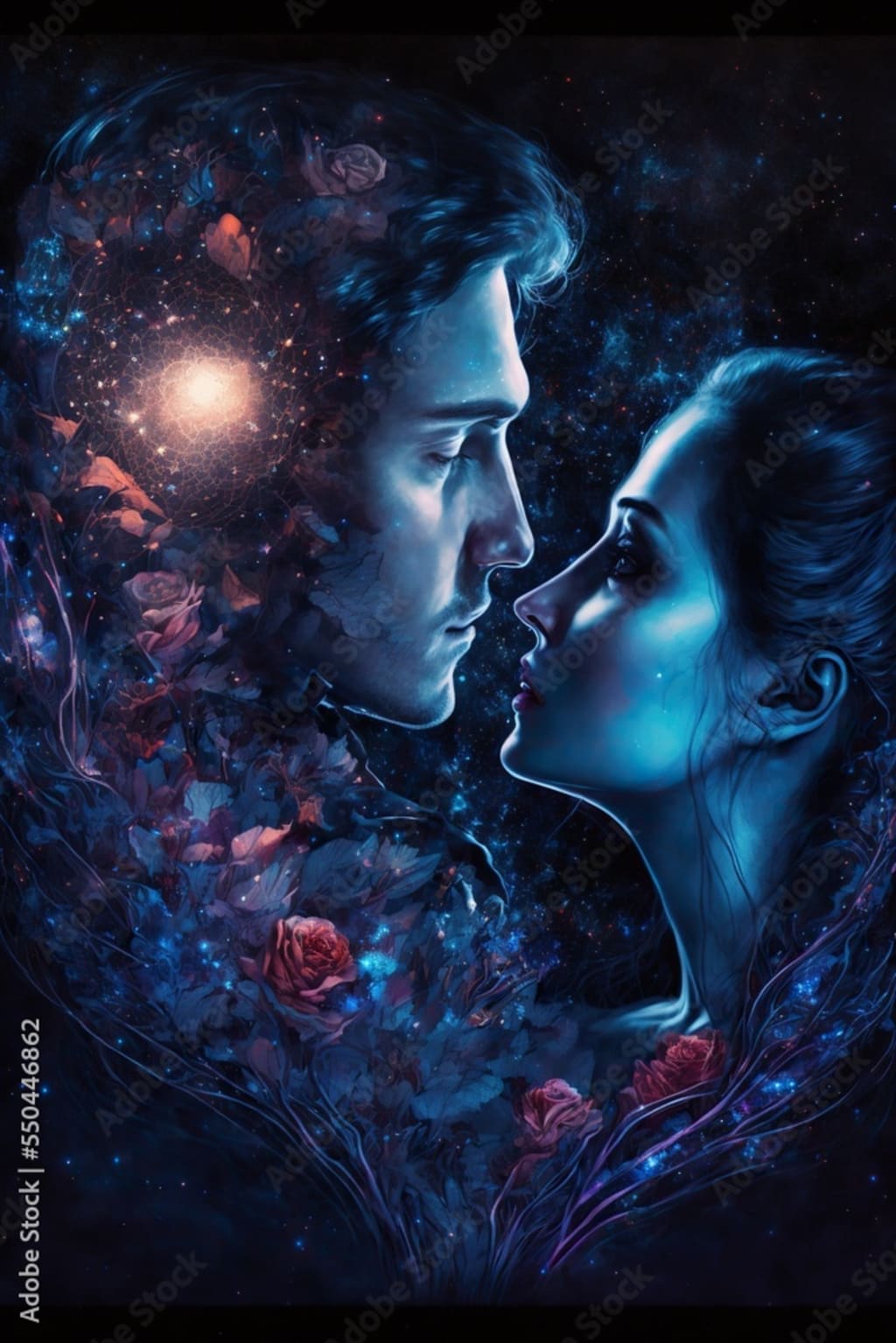 Starcrossed lovers in the night by Henry Letham
On different sides of the sun,
We were born into values and beliefs that shaped us.
We've lived nightmares that has fashioned our thoughts and perceptions.
Black and white blood, we've bled
We carry scars engraved on our souls.
We heard there was the moon,
We could live together and be happy.
In arms that would hold us close and safe
In warmth that would give us a better life.
The sun would come,
we would be given vision enough to see
The ones we love and know they are real.
The sun would come,
Just enough to give a flicker of hope
That we could be whole again
On our very own plain.
We've come as we are,
Our eyes strained by the lights
With visions of different shades.
I see a rosy world with thorns that prick
Beautiful roses waiting to be picked with love.
He sees the thorns and roses.
A sight that makes the poor one shrivel.
About the Creator
I am a passionate wordsmith with a flair for story telling. I strive to create works that resonate and inspire. In every piece, I infuse a piece of my soul; I pour my heart into every word, hoping to leave you with a thought or a smile.
Reader insights
Be the first to share your insights about this piece.
Add your insights