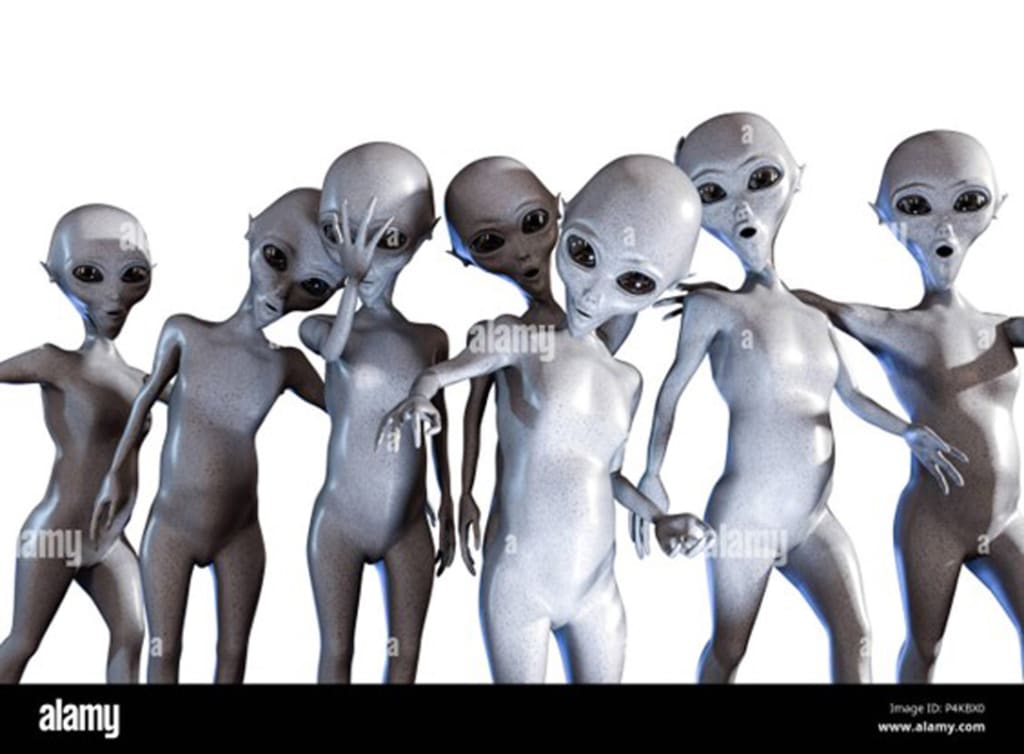 image by: alamy.com
COFFEE
The drink of the gods!
*/* */* */* */* */*
It streamed through my window,
One late summer night.
The room was illuminated.
It was blindly bright.
*/*
It was soon gone in a flash,
But to my dismay,
It was just the beginning.
I'd know the next day.
/*/
A loud bang at my door,
Woke me from sleep.
The locks couldn't hold.
Now, there wasn't a peep.
/*/
There by the door stood
Three little gray men.
I wanted to run
For my life, but then…
/*/
What can you show us?
What should we think?
I offered them coffee.
They started to drink.
/*/
They drank the full pot
And wanted some more.
Then two more gray men
Burst through the door.
/*/
The looked left and right, then
Walked to their men.
Each held out a cup
And hollered, "Again!"
/*/
They drank more than their fill,
From morning to night.
Then took all my coffee
As their craft, then took flight.
/*/
"Wow", I soon thought
With the shake of my head.
I shut down my Keurig
And went back to bed.
About the Creator
I am a 76 year old grandmother who loves to write, fish, and grab my camera to capture the beautiful scenery I see around me.
My husband and I found our paradise in Punta Gorda Florida where the weather always keeps us guessing.
Reader insights
Be the first to share your insights about this piece.
Add your insights