Cocoa Dreams
A Sweet Ode to Chocolate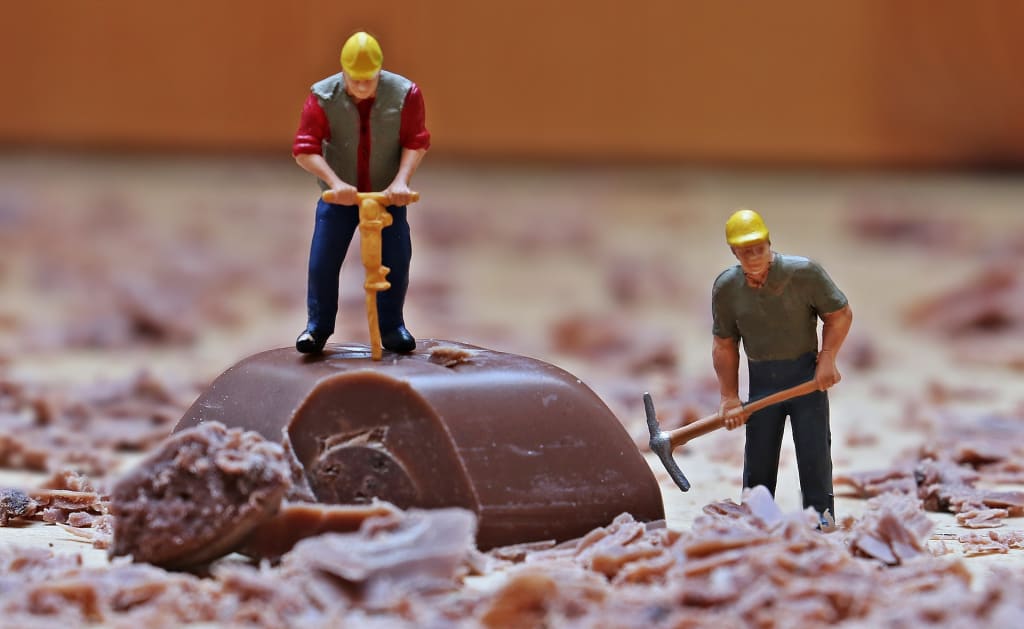 Image by NoName_13 from Pixabay
Chocolate, oh how sweet and rich,
Creamy cocoa, my heart's pitch.
Candy bars and truffles galore,
Craving more and more and more.
Confections melt upon my tongue,
Crunchy nuts add extra fun.
Cocoa beans and sugar cane,
Creating magic, a sweet refrain.
Chocolates wrapped in pretty bows,
Choosy lovers, each one knows.
Confections in all shapes and sizes,
Cocoa love, no compromises.
Chocolate desserts, oh so grand,
Creme brulee and cakes are so grand.
Craving something sweet and divine,
Chocolate always satisfies mine.
Countless flavors to choose from,
Candied cherries or rum in some.
Cherish every chocolate bite,
Craving chocolate day and night.
Chocolate, my sweet addiction,
Creating joy and satisfaction.
Come indulge in this cocoa pleasure,
Chase away your every measure.
About the Creator
I'm a man roaming the streets of Tamil Nadu with millions of dreams in mind. I hope here my blog will bring joy to readers. So motivate me by hitting the like and subscribe buttons also anyone can interact with me on a comment session.
Reader insights
Be the first to share your insights about this piece.
Add your insights