Catching Clouds
Form in fantasy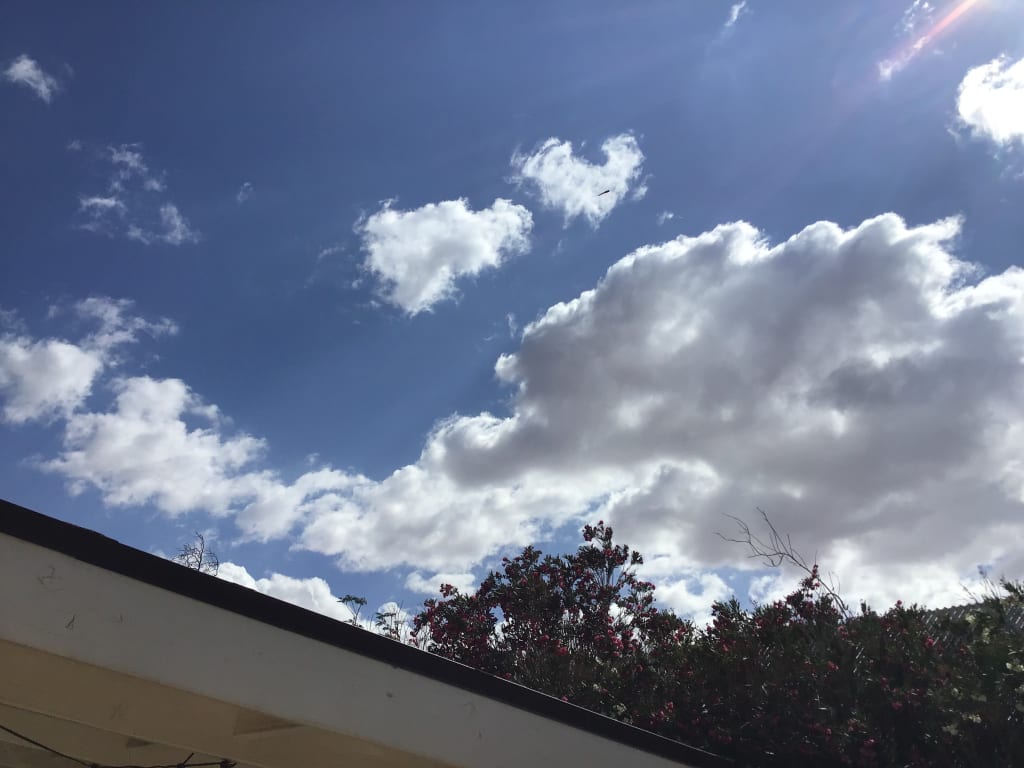 Do You See an Elephant, Heart, Triangle, and Genie Escaping a Lamp?
Daydreaming grounded in a verdant patch,
In the expanse above
Shapes wondrously form:
Triangles, elephants, gumdrops, pies,
Ravens, bear-paws, umbrellas, trees,
Angels, dragons, whales, ants.
Clouds silently guided by purposeful winds
To remind someone to smile
In a distant place.
Over the rooftops, my eyes go chasing.
Ne'er a care in my reverie.
About the Creator
There are seven of us now: Me, my husband, my daughter, my two sons, a daughter-in-law and my dog Raider! But I still carve out the time to complete puzzles, read about myths, psychology, and spirituality, dream, and stare at the stars.
Reader insights
Be the first to share your insights about this piece.
Add your insights