Can You Put Your Faith In Me
George Hiegel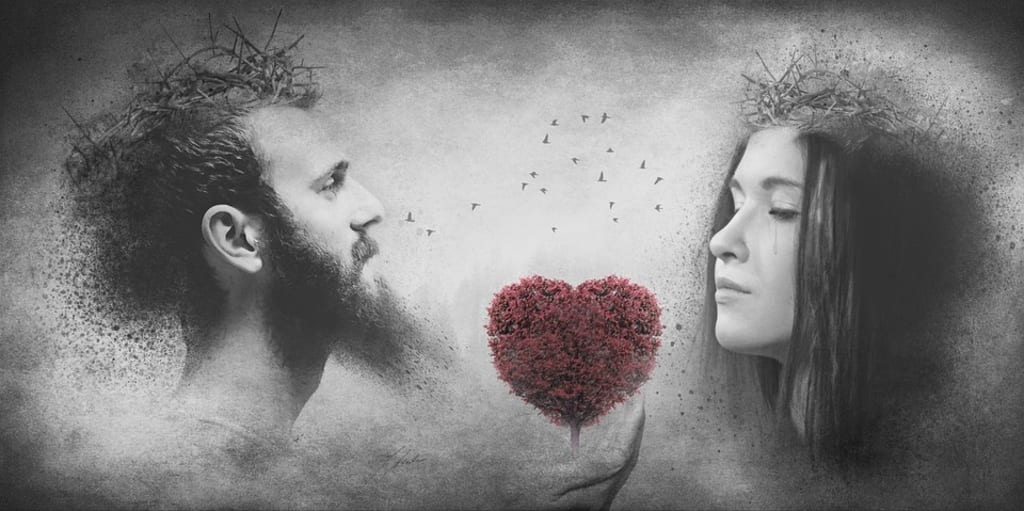 I can't say I understand what you've been through
No one person can say that of another
Pain is not the same, never exactly the same
For another as it is for you
Hurt is unique and affects us all in different ways
One can be so scarred and torn up inside
They lose faith in the possibility
Of love bringing together two halves
Of the same separated soul
I want to tell you something, my special one
I love you like no other I have ever loved
And I need to ask an important question
From the deepest part of what I am
As a man, as a man who loves you so
Can you put your faith in me?
Can you make yourself vulnerable, once again
To another, to me, is it even a possibility?
Is the door to your heart closed to me?
Did you alter the lock and void my key?
Can you put your faith in me?
To always be there and care for you
To love you, to be with you, and to hold you
A warmth in my heart from a shared life
That shall always burn for you
For as long as I draw breath
Upon this fleeting plane known as life
You are everything to me, my love
And even if you can't put your faith in me
No one shall ever take your place.
love poems
About the author
We write articles and Poem which we like and Love the most. Our Creative Team ensures that you get the best creative articles.
Reader insights
Be the first to share your insights about this piece.
Add your insights