Bound
Inspired by a Submissive Lover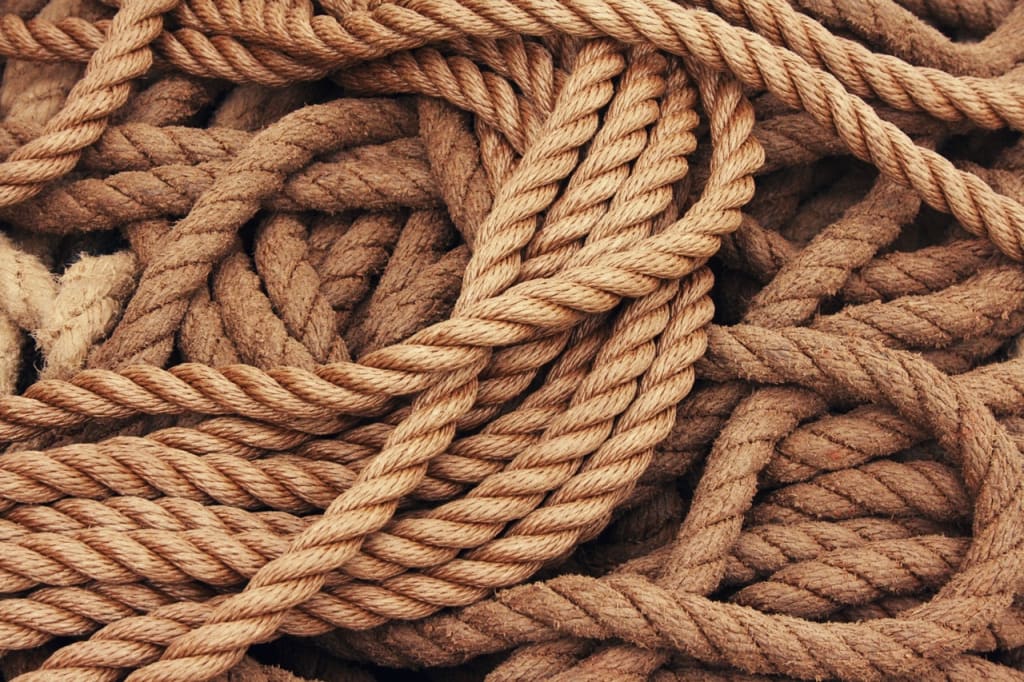 Bound
Not by lace, or silk scarves
But hemp rope, taut leather
A spacer bar 'tween her legs
To keep her wide open
For Master to enter.
No moan can be uttered
For her speech is restrained by
Ball gag wedged in her mouth
Hands inside the small of back
Palms up so he can grip
And pull her where he sees fit.
Key-locked heart, twisted vines
Blood roses, avian flight
Yet all are still, while she's tied.
Bound?
Porcelain skin relaxes in
Rope wraps 'round her body
It tightens her soft soul
The bar makes vulnerable
Her sacred part, exposed
Yet it drips, down to chrome
Tongue can't move, gag set deep
But examine close, use keen eyes
She smiles, she wants, she needs
This hard isolation
For it frees her captive soul
To be bound
To view the inspiring subject, message me on Snapchat for her account.

Roman Gabrielo
Roman Gabrielo is a writer from the San Francisco Bay Area. He specializes in erotic short stories, namely his 48XTC series that explores encounters stemming from a mysterious phone app. Follow him on Snapchat : Alamedaking510
See all posts by Roman Gabrielo →