Book Review: "The Fall of the House of Byron" by Emily Brand
5/5 - A dark and sinister look into the Byron family history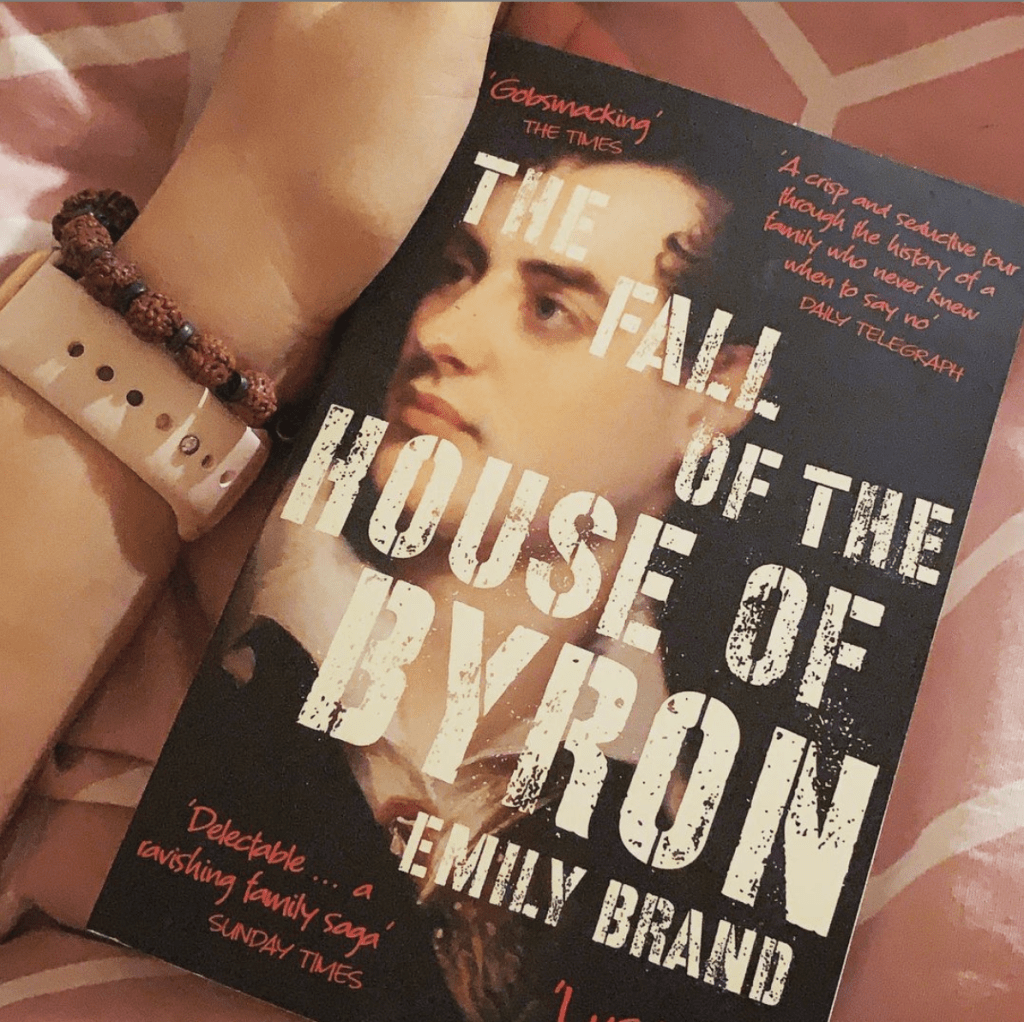 Lord Byron is one of my favourite authors ever and is actually my favourite poet. I have spent years pouring over Byron's poetry ever since I was thirteen and discovered the "Childe Harold's Pilgrimage". When I was twenty years' old, I got to see a handwritten letter by Lord Byron and famously burst into tears in front of my friends. One of the most beautiful things I have witnessed to date and honestly, I would not trade it for the world. Lord Byron was a miraculous human being, capable of great achievements. He died whilst in Greece, fighting for the country's independence and living out the heroism he had always written about once again. But George Gordon, the 6th Baron Byron, better known as the poet Lord Byron - was the 6th in his lineage, so there were some that came before him. As we look into this well-researched book by Emily Brand, we get to see the extent of the family that is, in my opinion after reading the book, 'mad, bad and dangerous to know...'
Reading this book was a real treat for me because of how much I love Lord Byron. From the beginning, we have these snapshots of Lord Byron looking at portraits of his grandfathers, great-grandfathers etc. in order to get a slice of his own life out of them, contemplating his own existence through theirs as there was always some aspect of madness in the family according to some. However, I did like the way the weaving of the 6th Baron Lord Byron (the poet) looked back upon his family as a source of his personality and very certain aspects of it:
"George has by now become swept up in a half-imagined history of the Byron family, pieced together from books, peerage lists, the tales of Old Joe and traces of the past clinging to the Abbey itself. He chooses to brood over the salacious and the heroic, and to skirt over the mundane. The carved overmantel in the green drawing room - surely evidence of valiant deeds undertaken during the Crusades? The heraldry hanging in plaster over empty Newstead Halls recalls the fluttering banners that rallies his ancestors at the battles of Créct and Marston Moor. Perhaps he has already concocted the outlandish tales of inherited instability with which he will terrify his friends..." (p.12)
Lord Byron is possibly one of the most enigmatic figures in all of literary history and yet his interest in his own lineage has fuelled many a fable and many a myth and legend to date. From scandals such as murder to a man starting a family anew in his fifties only to marry a nineteen year old bride in order to do so. This book explores the very depths of strangeness when it comes to the Byron family.
When I first saw this book I have to admit I fell in love with it. From people committing horrid scandals to young wives dying from horrible diseases, I think it is honest of me to say that there was something incredibly different about the Byron family that I do not think we yet understand. There are not only many scandals, but there seems to be this run of bad luck which gives rise to names like Lord Byron's own father called "Mad Jack" Byron. As much as you try to stay away from the legend though, one read of Lord Byron's own poetry and one line of his own hand could send you reeling back into his story and from start to finish, he is an irresistible man of character, personality and intelligence.

Annie Kapur
Film and Writing (M.A)
British Born Punjabi Girl.
Focus in Film: Adaptation from Literature, Horror Filmmaking Styles and Auteur Cinema
Twitter: @AnnieApprox
IG: @AnnieApproximately
See all posts by Annie Kapur →