Poets in Motion
Birds in Motion
#VocalNPM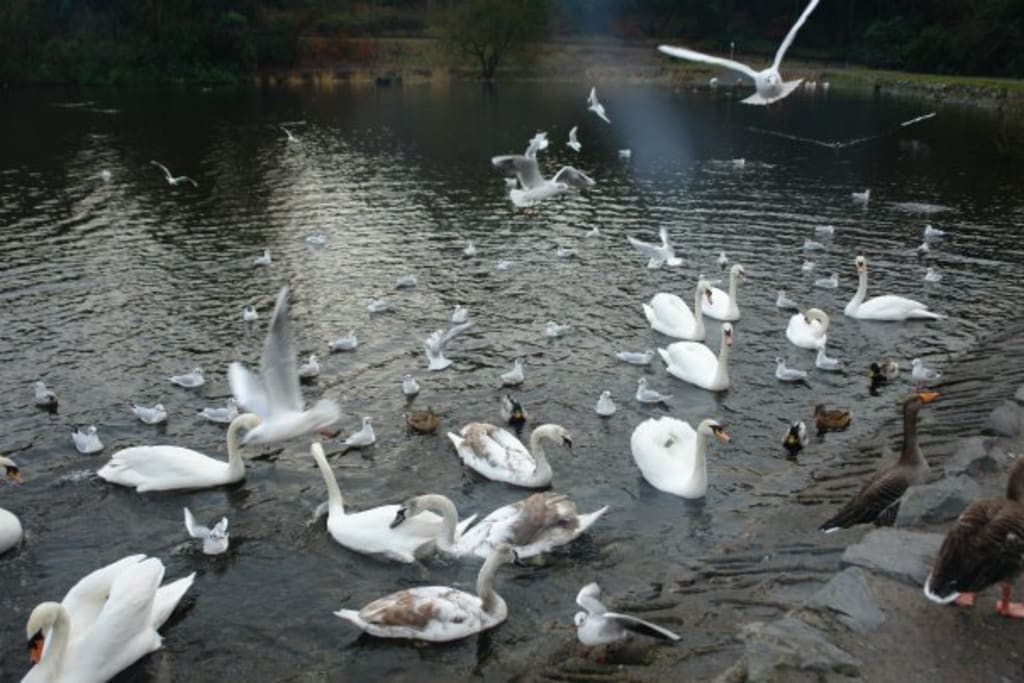 The fly with such ease and capture my eyes,
as they fly by,
such a creation by those above our heads,
the invisible Creators of the beauty of birds.
Bird's come to say, "Hello."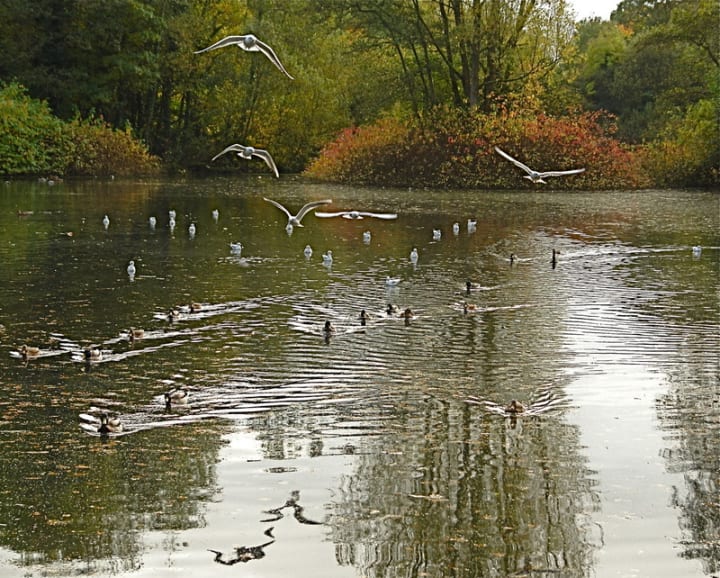 No matter where I travel,
bird's capture my eyes and I have to snap the happy chappies,
as they fly and swim with ease,
which no earthly human being have ever mastered in such a way.
Winter Holiday in Belfast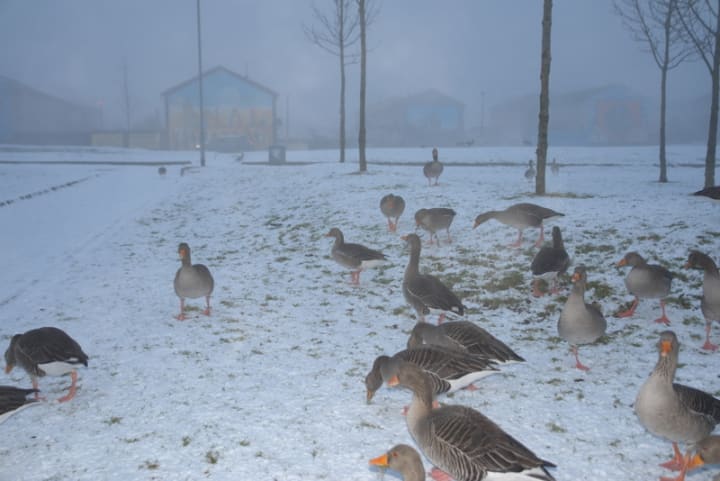 Even in the dead of Winter they are not bothered by cold weather,
though home in Canada and Europe is much colder than that of Northern Ireland,
which is why some come,
for the fair weather.
The Search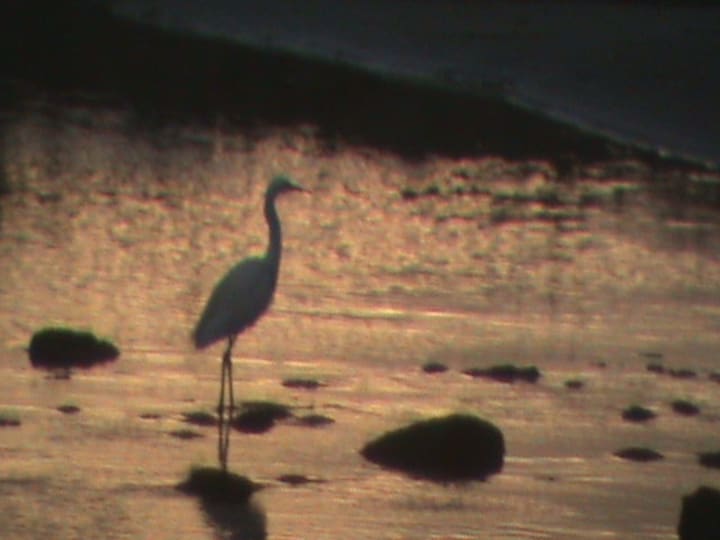 Some move slowly,
searching out their dinner,
slowly walking and stopping,
and listening for their prey.
River Selfie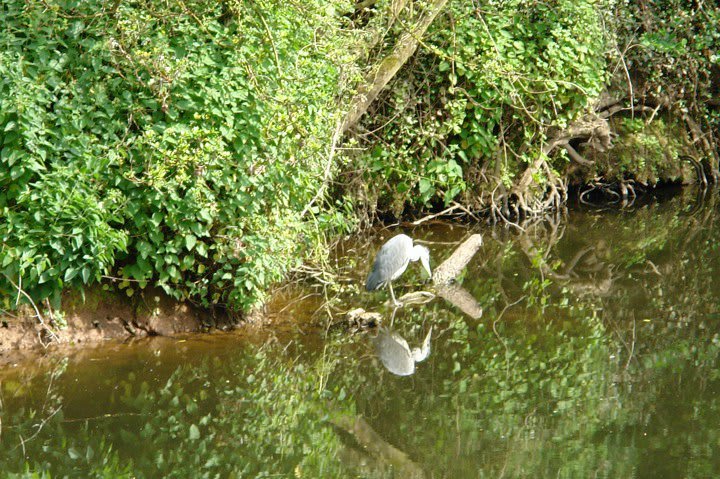 Some gaze in amazement at self reflections,
a perfect picture for the photographer,
a sense of pride and joy,
brought to one's eyes for an amazing photograph.
The Pair of Lovers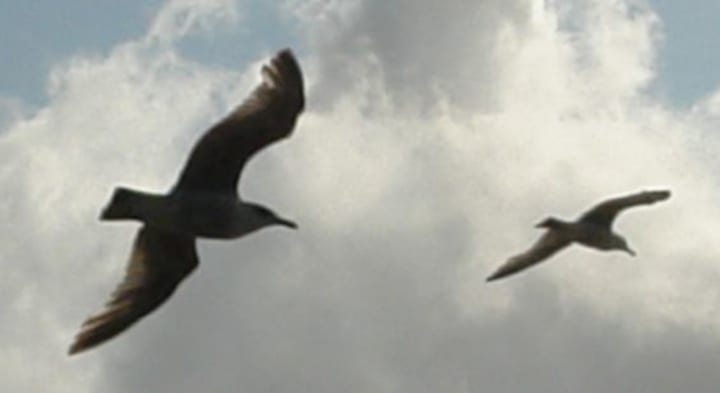 Many fly in twos,
lifelong lovers,
soulmates on high,
masters of the sky.
The Geese, Murals, and Black Taxi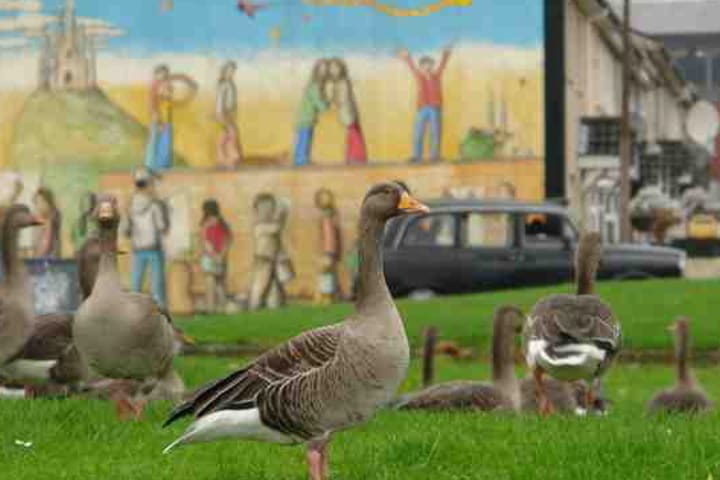 Many waddle among Belfast murals,
amazing tourists,
and thrilling the locals,
who welcome them year after year by the locals.
The Display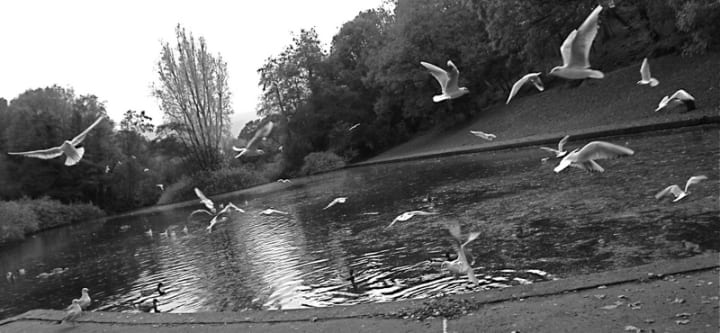 What the camera captures is amazing to the one who captures such movement and beauty and motion,
nature is truly a wonder to behold,
and pleasure to capture,
for the lucky who capture such seconds of movement,
beauty and motion.
Seagulls in Motion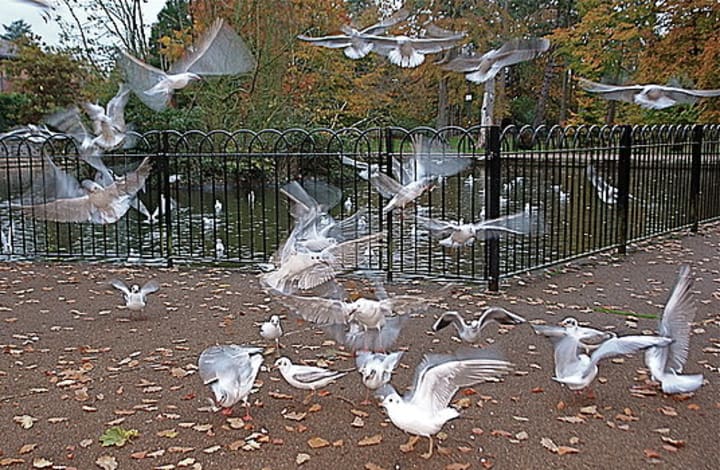 Some are like spirits sent to lift your soul,
as they dance and glide in the sky,
and fly by,
during each day.
The motion of bird's is amazing,
when we take a moment to notice such wonders,
and messengers from above,
so get out a happy snap the wonders of nature,
for they are waiting for you.
Best Wishes,
Aunidan