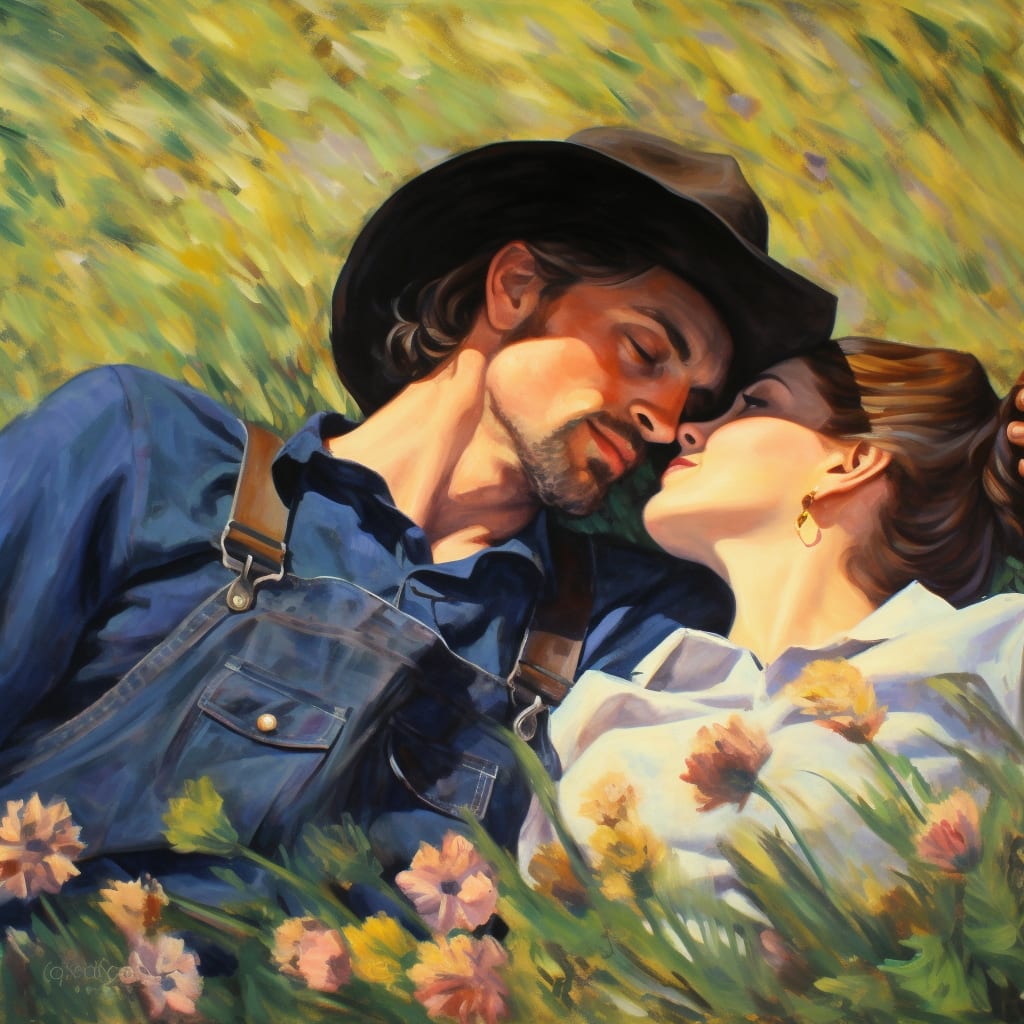 In twilight's tender cradle, where stars begin their dance,
Two hearts, entwined, find in each other, a timeless romance.
Beneath the moon's silvery gaze, secrets sweetly told,
In a language of the soul, ageless and bold.
Amidst the verdant garden, their love in blossoms sweet,
A myriad of silent words, in silent echoes meet.
Side by side, they traverse, through life's intricate maze,
Swaying to destiny's rhythm, in an endless ballet's grace.
Their eyes bear verses, too profound for speech,
Their silence sings a serenade, beyond mere words' reach.
In their shared haven, two spirits find their home,
In the embrace of one another, they no longer roam.
Through tempests and tranquility, through joy and through strife,
They carve their melody, in the music sheet of life.
The tale of their affection, a story never-ending,
Echoes across time, their sweet melody ascending.
An affection as deep as the ocean, as enduring as the tide,
Imprinted forever, in eternity's broad stride.
This is their melody, their testament of devotion,
An ode to the depth and breadth of their emotion.
Here's to the lovers, radiant in their glory,
Their love story, an inspiration, an ageless allegory.
In the realm of hearts, where true love never falters,
This is their harmony, their love, the eternal waltzers.
About the Creator
Hello! I'm Midas, the storytelling enthusiast. From mythical tales to high-stakes adventures, I bring life's magic to paper. When not weaving words, I delve into books or on a global escapade. Join me, as every tale is a golden adventure!
Reader insights
Be the first to share your insights about this piece.
Add your insights