AWAKENING MINDS & MEMORY
W.B. Yeats espoused principles regarding a universal mind as ever flowing consciousness and memory born of nature. He believed imagination transcends the limitations of our physical senses. His theory on the workings of the human mind center upon these three doctrines with my comments in parentheses. The borders of our minds are ever shifting, and that many minds can flow into one another, as they merge into a single universal mind in unified energy. (The energy flows within us now.) The borders of our memories are shifting as well, and our memories are part of the great memory, the memory of nature itself. (Eternally, from the first spark of creation.) Both the great mind and the great memory can be evoked by the use of key symbols to unify our mind's frequency on a universal scale beyond imagination. (Mandalas are a key.)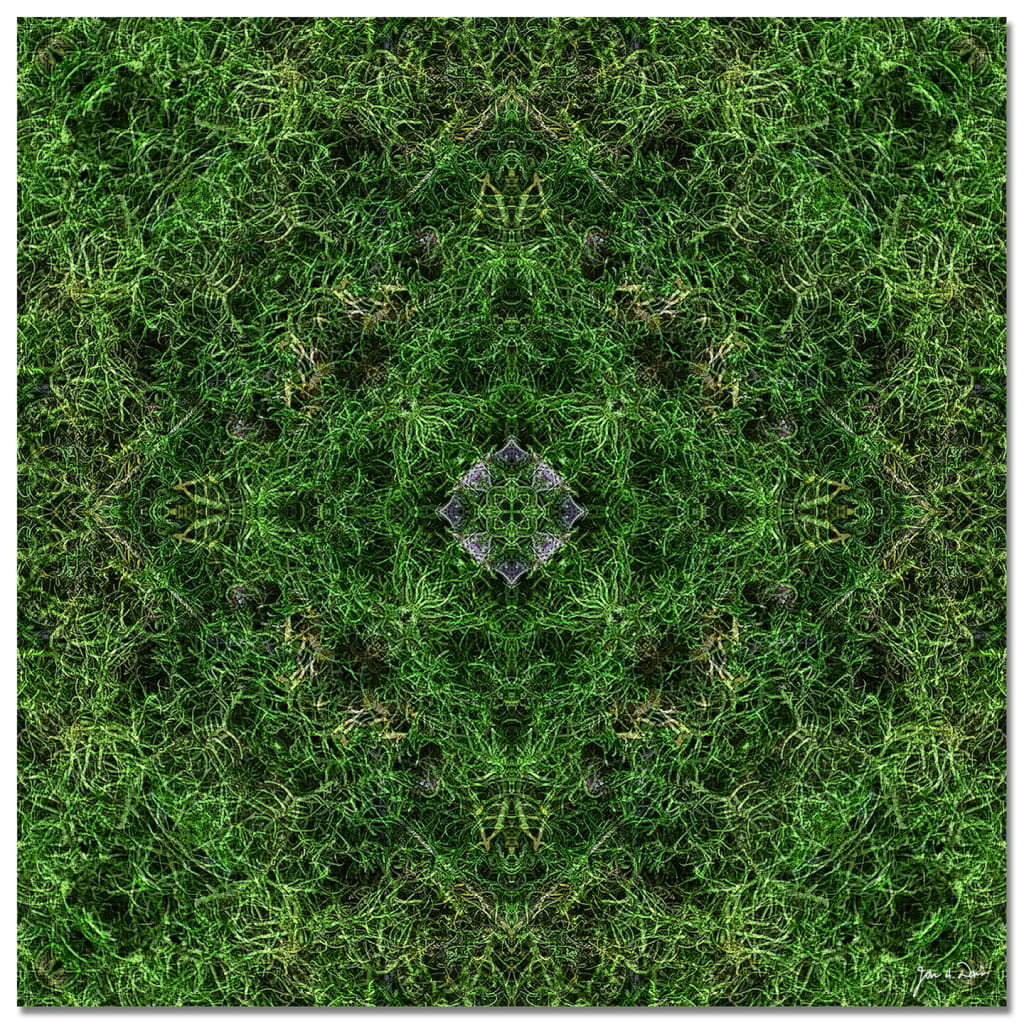 EQUILIBRIUM MANDALA © JON H. DAVIS - NORTHERN LIGHTS STUDIO
Merge our minds as one
cosmic stream of consciousness,
Earthbound and beyond.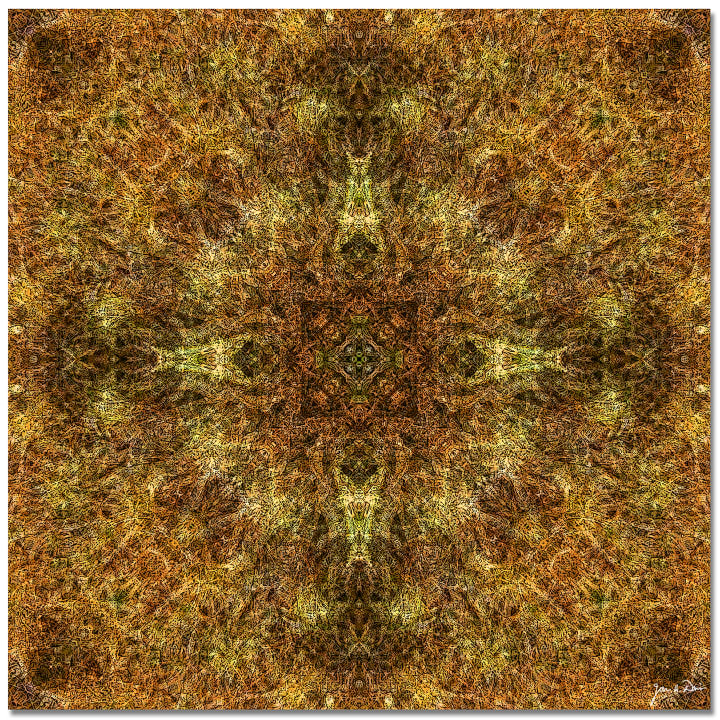 The Discovery and Equilibrium mandalas were created with my process of digital alchemy, transmuting my photographs of moss. Each square foot of moss is home to hundreds of thousands of microscopic life forms deep within. These mandalas are your keys to new discoveries and are best when viewed in a darkened room, where the images appear to come alive with their 3D geometric forms. You may see the nature spirits looking back at you; listen to their wisdom and their song.
The Time Capsule Haiku Challenge presents interesting possibilities for sparking the imagination, encapsulating the nature of time and space in unexpected perspectives. This is one of the 17 haikus in this series I have recently created.
Imagine if many minds were to merge together from all around our planet, visualizing this mind expanding art in peaceful harmony. If it is planned to take place on a specific date, such as the Equinox, we could see the beginnings of a great awakening.
We, at Northern Lights Studio, educate, entertain, and enlighten. Our followers discover intriguing stories and images gathered from our travels all around the globe. You're invited to explore.
-Jon H. Davis
About the Creator
ABOUT THE AUTHOR:
Jon H. Davis, is a digital alchemist, and explorer, who documents the natural world and cultures with words, photos, and videos. View more of his work with partner Iris Brooks at their NLS website, www.NLScreativemedia.com
Reader insights
Be the first to share your insights about this piece.
Add your insights