Autumn's Awakening
A Poetic Reflection on the Beauty and Wisdom of Change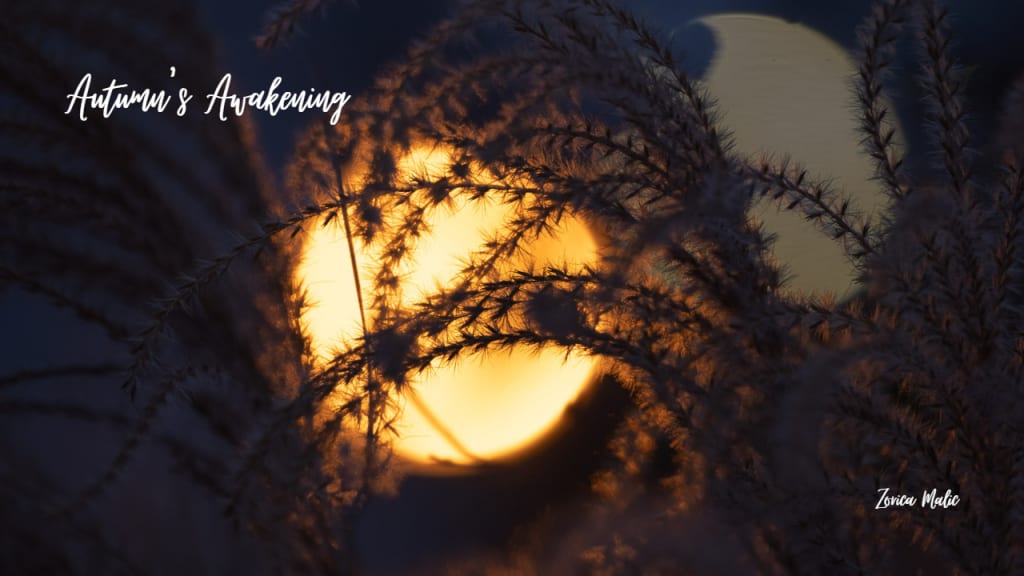 Aloof, the autumn air appears,
Acrimonious whispers in my ears.
Anguished thoughts, they come and go,
Aberrant feelings ebb and flow.
All around, the amber leaves,
Aflame with life, as autumn weaves
An intricate tapestry of gold,
Auspicious scenes that I behold.
Alone, I wander through the wood,
Absorbing all, as a thoughtful mood
Awakens within me, pure and bright,
Ardently seeking wisdom's light.
Amidst the trees, a peaceful calm,
Awaits my soul like a healing balm.
Altruistic thoughts now fill my mind,
As I leave my cares far behind.
At last, I see life's grand design,
Awe-inspiring, so sublime.
And as I stand here, strong and tall,
All else fades, and I hear the call.
A call to live, to love, to be,
An awakened soul, pure and free.
Anew, I start to walk ahead,
Abandoning all that I once dread.
About the Creator
"No one has the power to have everything they want, but it is in their power not to want what they don't have, but to joyfully use what they have." Seneca
"How long will you wait before you demand the best for yourself?" Epictetus
Reader insights
Be the first to share your insights about this piece.
Add your insights