At the Theatre
An Ekphrastic Poem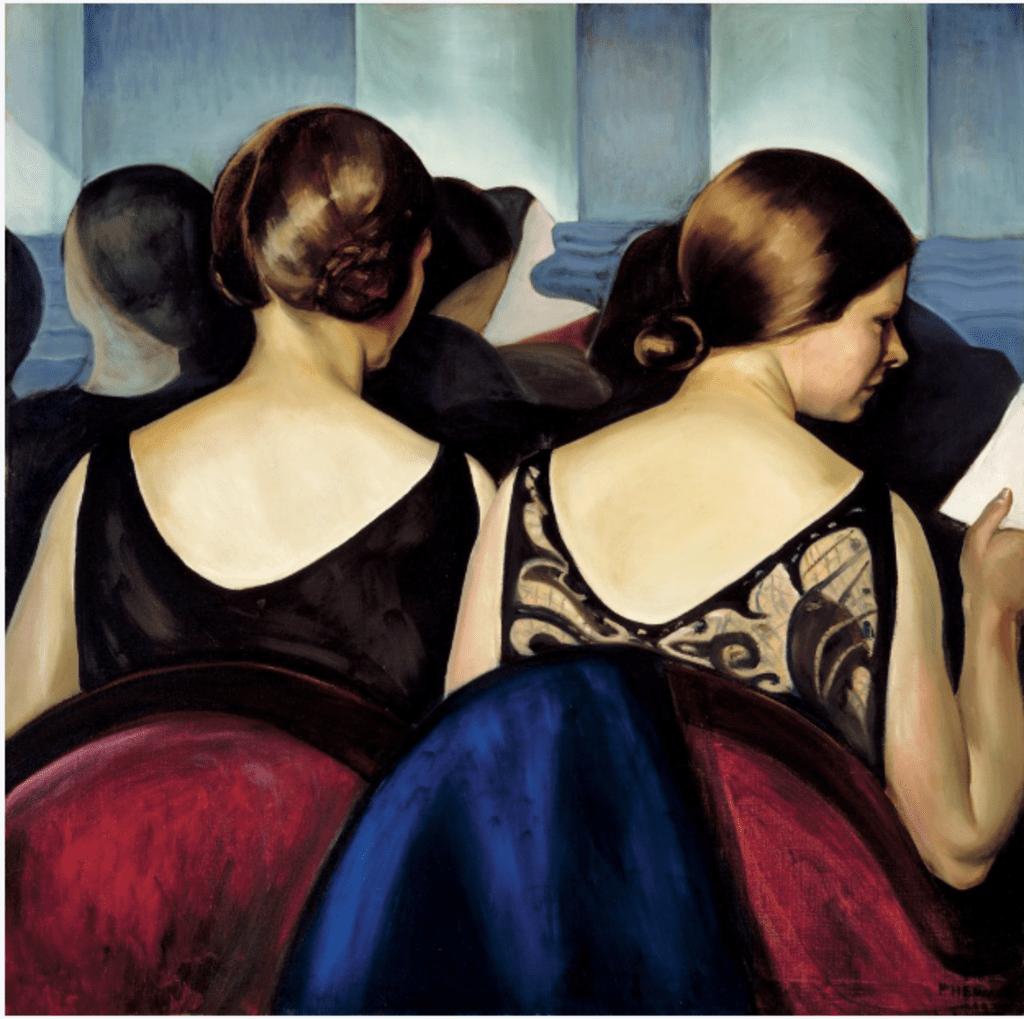 "At the Theatre," Prudence Heward, 1928.
According to the Poetry Foundation, an ekphrastic poem "is a vivid description of a scene or, more commonly, a work of art." For my own take on this, I've chosen to describe Prudence Heward's "At the Theatre" (1928).
At the Theatre
Sisters sit side by side;
their similarities are surreal.
They must have intended it.
Both have their hair up -
one with braids, one in a bun -
and both are – in part – bare-backed.
Yet, they differ.
One wears lace, the other not.
One gazes towards the front,
the other subtly analyzes her surroundings, and – did she just glance at me?
The theatre is filled with faceless figures,
but is this decorated back a way to flirt?
The façade of her smooth skin a way to distract me from
the purpose of my outing?
Her blue silk par dessus is teasing me,
reaching over the seat towards me,
inviting me in with the hints of perfume
that clung to it.
The lights will soon dim,
the show will soon start,
yet all I can help but wonder is
what is your name?
I'd love to get your feedback! You can reach me through my Instagram page (@n.m.blom) or my Facebook page (Noémi Blom – Writer).

Noémi Blom
Current student @Sheridan College
Honours Bachelor in Creative Writing & Publishing 2023
I love reading, writing stories, giving feedback, and helping other writers with their creative work. Once I graduate, I want to teach, write and edit!
See all posts by Noémi Blom →