Anticipation
The waiting game.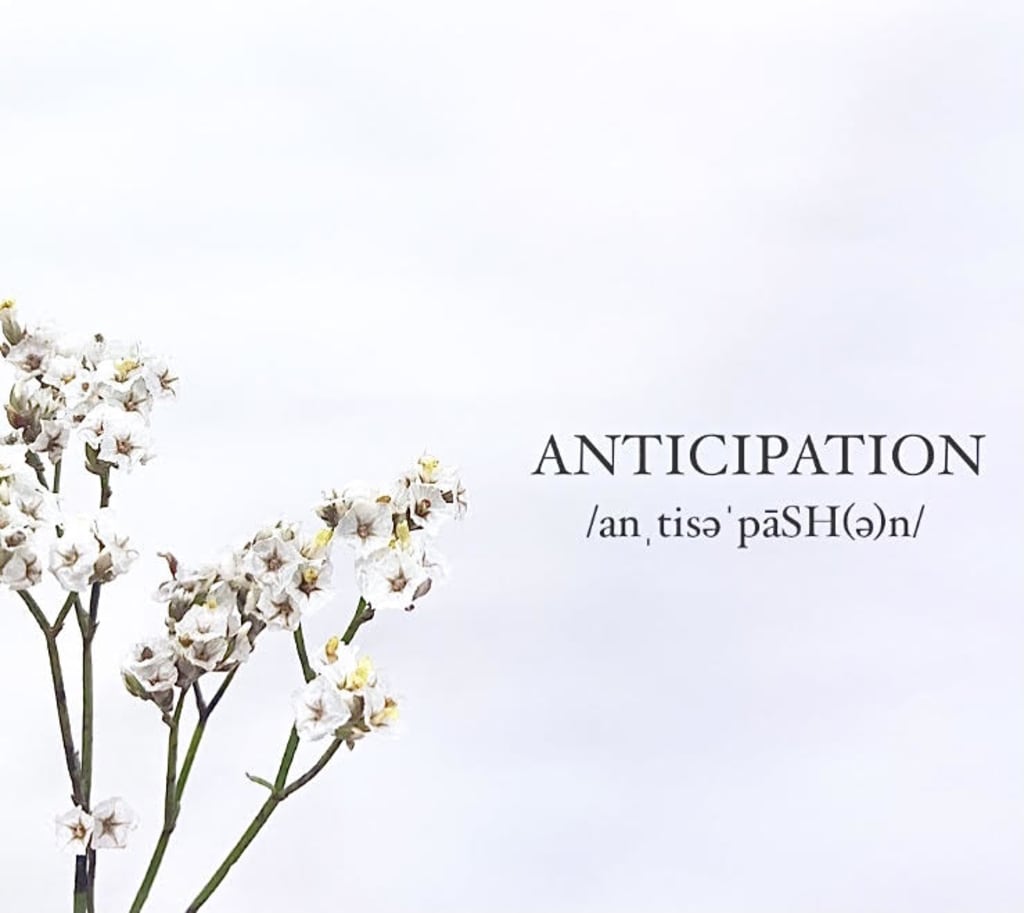 I cradle my wine glass like a security blanket I had as a child.
My lips stain the rim red as the fluid warms my body.
The nerves begin to subside, but I feel my actions are still somewhat wild.
Looking down at my revealing top, I feel a bit gaudy.
Several other outfits lay abandon on my bed.
The contents of my closet strewn thoughtfully around the room.
Some with the tags still attached and others worn while meeting other men.
I hate to admit the fact I've been getting ready since noon.
I arrived early and chose the seat at the bar.
Slightly more casual but seemed appropriate for a first date.
The industrial bulbs dangle from above lighting the dim tavern. A man in the corner strums the guitar,
While I anxiously wait.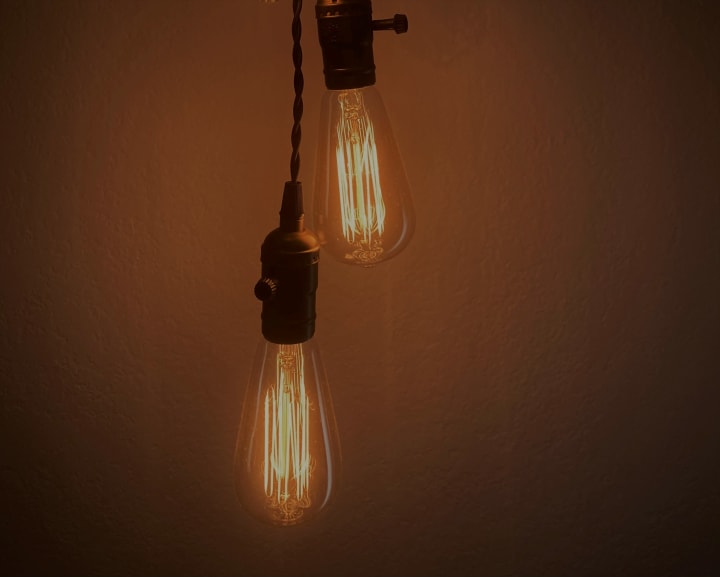 I set my gaze to the other tables, my neck twisted like that of an owl.
Watchful eyes examine the interactions.
A young couple share their meal, his lips touching his fingers casually as though this has occurred many times before.
A woman at the table in the corner, eyes glued to her phone, probably updating her caption.
I recently deleted the dating apps in search of someone.
Tired of everyone hiding behind the screen like a mask to conceal
The truth of which we all try to outrun.
In the end, what is fake and what is real?
Desiring the romantic meet cute, I put myself out there.
Vulnerable and willing.
Despite the endless pursuit, I came up empty and the possibility of being alone; I was aware.
It wasn't until a mundane Monday morning I felt the sparks I had been craving.
Remembering back to our first encounter brings a smile to my uneasy face.
A pleasant change to my daily routine, he entered my life with a grin
And eyes that fully captivate.
The bell broke the silence as the lift doors parted and we both walked in.
There we stood in the confined space of my office elevator.
Starting the conversation, he mentioned his book.
Hoping to sway the editors with his invigorating story as a creator.
Very impressive but all it took was one look.
He was bold and asked for my name.
I, naturally timid, responded with surprising vigor.
Embracing my sexuality I was looking to reclaim.
Butterflies within were ever so eager.
My feelings clearly could not be restrained.
Our eyes locked in a moment that seemed infinite.
He asked me to dinner, his words fell like the rain.
Sudden and welcoming, I accepted with zeal and was ready to commit.
Which leads me here, anticipation building, drinking my wine like water on a hot summer's day.
Feelings of reservation and excitement coming over me.
My soul is present but my mind astray.
Getting lost in thoughts of the future and where this date could lead.
Will it end in a chapel or a time we both regret? I'm not sure I can handle the pressure I must confess.
Will it be worth the risk?
I envision our future, the possibilities endless.
The life that starts now, the one my heart depicts.
Can we defy the odds?
The ones here and against.
Knowing that the system is flawed,
Still waiting for a love too intense.
We could end in an instant or survive the inevitable fall.
We could love without measure and live life as one.
If I trust my instincts, we will put each other above all.
If we allow, our love could become fire, signaling the universe like a smoking gun.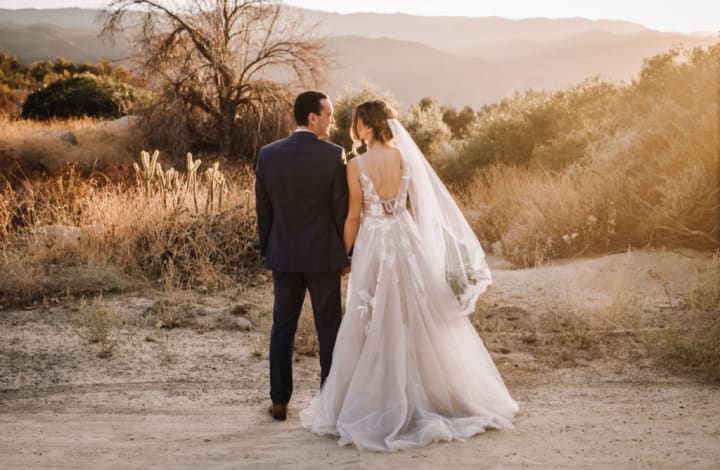 Now in the moment, I shake away the daydreams my mind is involuntarily molding.
My eyes focus on the front door as it moves.
He enters my vision as I exhale, not realizing the breath I was holding.
His eyes scan the room locking with mine. My body soothes.
Approaching the bar, his smile enchanting.
He spoke to the bartender with effortless bravado.
"I'll have what she's having".
It all began with a glass of Merlot.