A Poem Before Bed
Let go. You deserve to.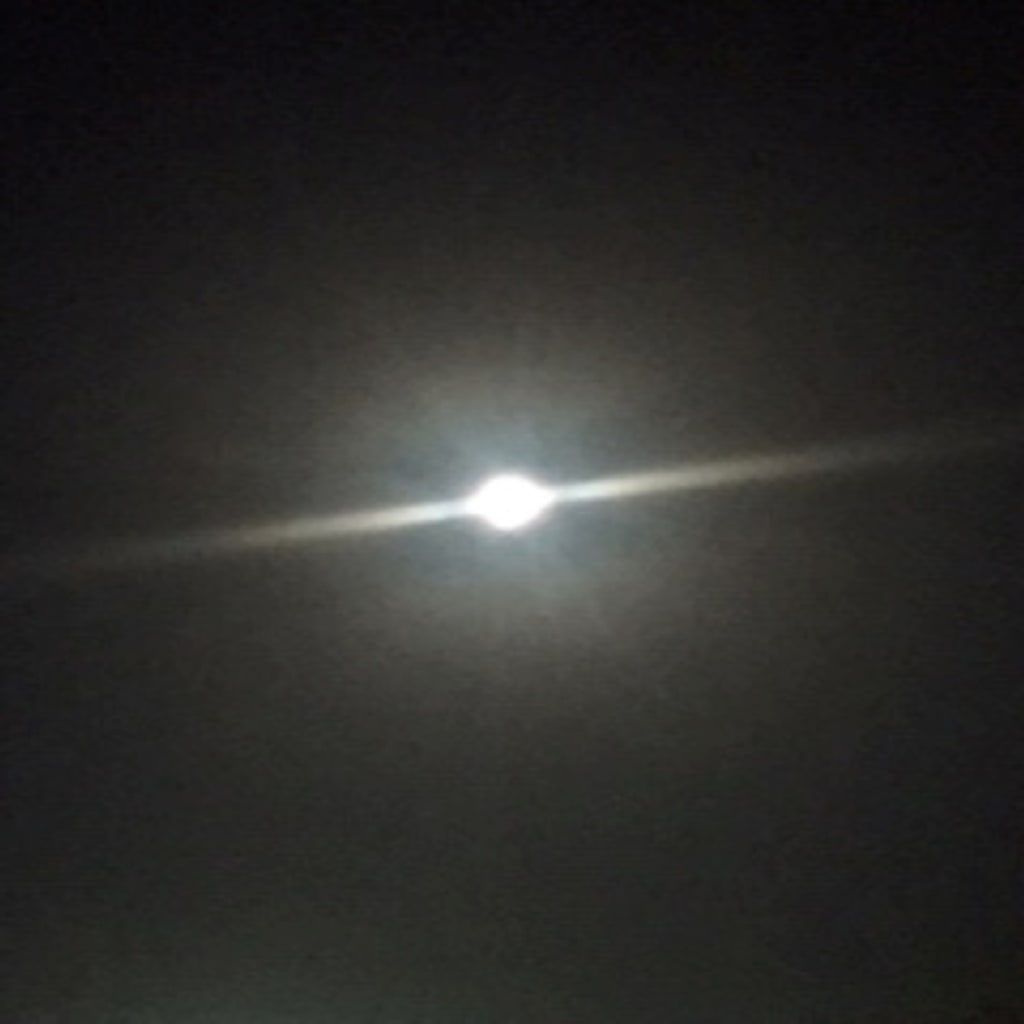 Photo of the full moon, taken by Em E. Lee on September 11, 2019.
Look out.
See the blue as it fades to orange
then to blanket black.
Let it wrap around you until
you float towards the oblivion
where everyone goes to escape.
You deserve it.
Find the warmest star
your calmest hope
and sink in
until the sharpest edges dull to flower petals that
brush your skin and
kiss your face.
Grab hold with an untensed mind
and take off with it–
Let it bathe you in its dark light
help air in, out–
Let it help you–
Let it carry you
That is its job
When you have no job but to
let it carry you into
When you reach it
your oblivion
what will you see?
Several years past,
blazing lights,
peals of laughter,
incredible sights that
you can only see in the dark.
Find them.
Lift yourself away,
away.