Silent Haze
We've all felt it descend on us.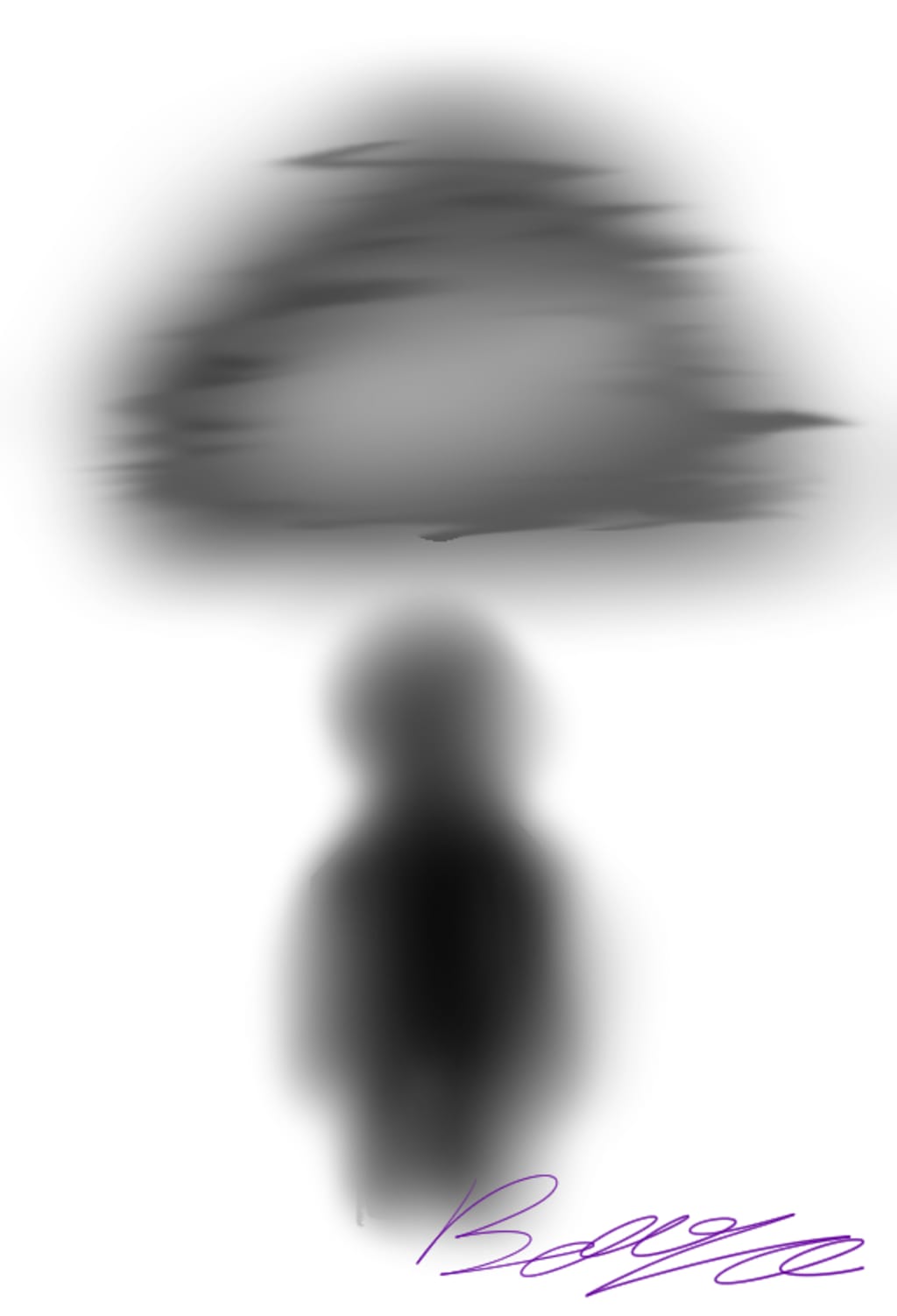 Painting by Em E. Lee, created with Clip Studio Paint
clouds of haze loom
thick like Amazonian sand
clearest in the screen glare yet
hidden from our eyes by minds
Why was I so excited for this?
to rush is our default
to rush run swipe think sink jump slam
stress is an old friend
"content" is an old forgotten acquaintance
Gray is the state
while the clouds loom above
drifting ever closer
to envelop the minds
Why can't this day be over already?
dense clouds
a fire would be nice
choke
find what makes fine
one minus a million cells
what's the opposite?
I can't take this.
oxygen leaves
will it ever return?
brain matters
are they worth the guillotines?
I want to go home.
these clouds
this silence crushes
every soulsong
SCREAM SHOUT SAY SOMETHING I CAN'T TAKE IT ANYMORE
I know you've felt them
the silences
the clouds
hover/loom/suffocating
hunting in the silence
waiting to descend with you
sink in deep
choke the veins
I know you've felt them
even though I don't know you
but I know you feel
and you must do something about it
Everything is okay.