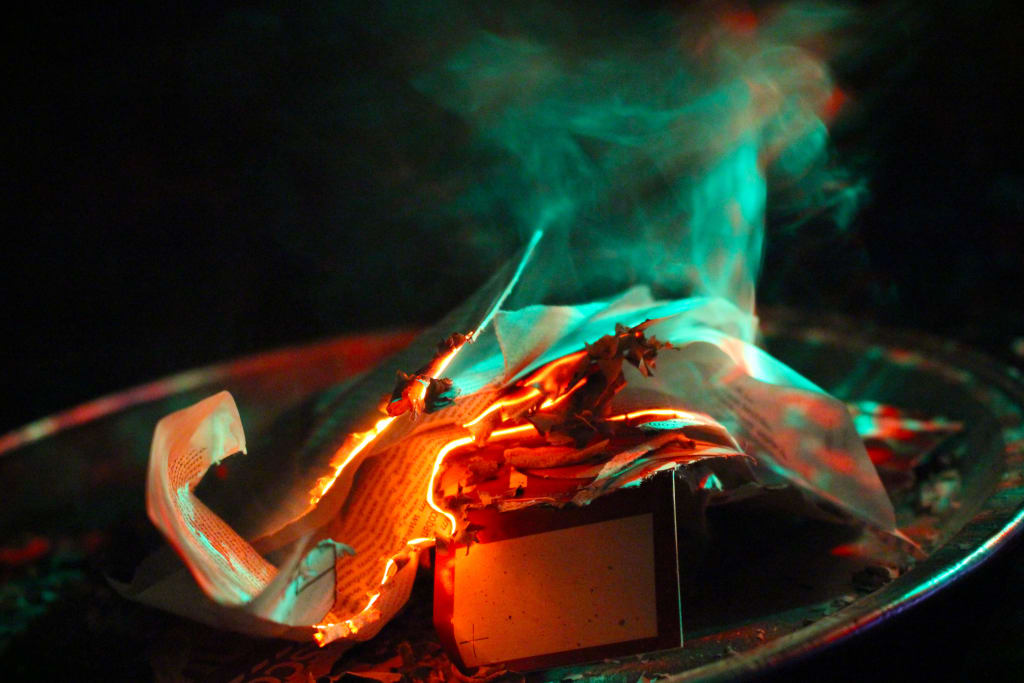 She burns bright through the day and night, fire at her fingertips and ash in her hair. She is fierce and loud, her voice is a megaphone and all listen when she opens her mouth. Her hair is a halo of flames but she is far from an angel.
You are soft and quiet. A fresh snowflake landing on the window ledge. The first traces of untouched soft, soft and pretty. She is the embers that melt you away, you turn to goo at her toothy grin and that smirk. God, that smirk.
They call you a cliche. Opposites attract, don't they? Her, loud and brash and all bite, you all blush and gentleness, you want to be nice to everyone. She will claw and nip her way to get what she wants.
How did she ever notice you? Content to hide away from people, to neither be seen or heard whilst she demands both, no light shines brighter than the spotlight she shines on herself. Her teeth nip at your neck, not for her gain but for your pleasure.
Her hands burns a trail down your waist and her lips bruise against your hip. She is as passion and lust, too fast and quick yet you could not imagine it any other way. Your softness is melting away in the heat of her heat, her fiery hair is burning a path down your thighs and oh-
You are a cliche. Too shy and too loud. Too plain and too bold. You do not balance her out for no one could quiet her voice and make her speechless. Even with heaving shoulders and embers fizzling to high she can still smirk at you.
She nips at your lips. Her mouth is warm and your lips bruise at the contact. If she is not careful you may burn away in her presence.
There are worse ways to go.
Reader insights
Be the first to share your insights about this piece.
Add your insights