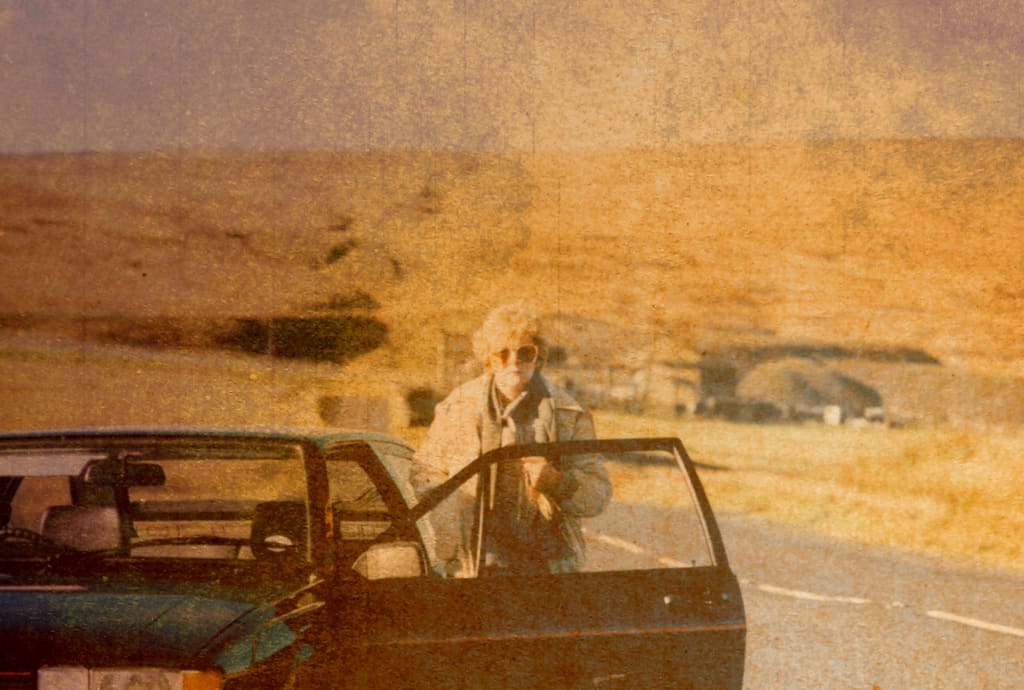 You sit in your car. It is dark outside, the sky lit up with the lights of fairies and the street is quiet. Not a soul is awake.
Your grip is tight on the steering wheel, white knuckles bright and white and shining in the moonlight. You count your veins and imagine you can see the flow of your blood through the delicate skin on your wrist.
Just drive.
She is waiting for you.
Waiting for what? A college drop-out. A degree-less person who has nothing to offer but quick wit, a car and a heart full of love. You are her escape. She does not love you.
Just drive.
Your Mother is asleep in the house behind you, quiet and unaware of you sat in your car. The engine is thrumming and you can feel the vibrations in your lungs. Maybe you should control your breathing.
Just drive.
She is waiting for you.
Waiting for her knight in shining armour in a blue car with a bag full of hoodies. She wants to leave and you want to follow her. Follow her light and her laugh and her pretty pretty eyes. You want her like you want nothing more in the world.
Just drive.
You change gears, your foot is on the wrong pedal. Your breath stutters and your knuckles are turning pink once more. Maybe she can learn to love you like you love her. Maybe you won't just be the second choice and the person people just like to like.
Just drive.
Maybe love is waiting for you.
Reader insights
Be the first to share your insights about this piece.
Add your insights