Top 5 Upcoming Short Film Festivals in India
Short Film Festivals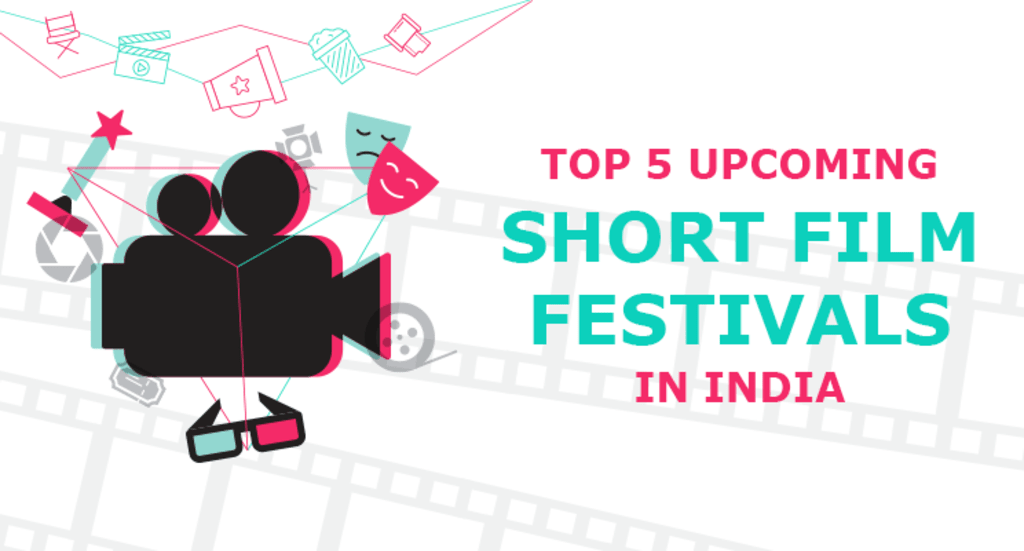 As a filmmaker, you want your film to reach out to the audience. And in this digital age, online short films are the best way to deliver your art and vision to your viewers. Various national and international short film festivals have been closed since 2020 due to the current Covid-19 Pandemic. However, several of them happened online last year. In 2021, many short film festivals are either happening online or on a hybrid platform (online + in-person).
But, as they say, "the show must go on." Numerous emerging filmmakers in India and the world are ready with their short films. They are searching for short film festivals where they can get the chance to display their work and network for better opportunities. We have compiled the upcoming Short film events that you can consider entering in 2021.
Calcutta International Short Film Festival 2021
Submission Deadline: June 30, 2021
Late Submission Deadline: July 31, 2021
Extended Submission Deadline: August 31, 2021
Festival Date(s): December 17 - 19, 2021
The Calcutta International Short Film Festival brings together filmmakers from around the world. As an international short film festival, the CISHORTFF-2021 seeks to increase knowledge among movie-buffs by screening short films for them. All official short films will screen in Kolkata (India).
CISHORTFF is also inviting fiction, documentary, and experimental short films. However, they are not allowing promotional short films (like tourism, charitable appeals, awareness campaigns, etc.).
The panel members will review each entry and will pick the nominees and judge their films. They will award laurels, medals, and trophies in different categories for cinematic brilliance. For more details, click on the link.
11th Pune Short Film Festival 2021
Submission Deadline: April 15, 2021
Late Submission Deadline: May 31, 2021
Festival Date(s): June 05-06, 2021
Pune Short Film Festival is a unique short film festival that focuses on creating opportunities for independent filmmakers globally. They are conducting the 11th edition of their innovative international short film festival and inviting aspiring and emerging indie filmmakers.
You can submit a documentary, experimental, narrative, fiction, nonfiction, and even animation in this festival. PSSF also allows short films in all languages, but non-English films must have English subtitles. There will be 21 categories for the awards, including best documentary and best animation. Click here to know more.
10th Bangalore Short Film Festival 2021
Submission Deadline: May 13, 2021
Late Submission Deadline: June 3, 2021
Festival Date(s): June 13, 2021
In 2012, the Bangalore Shorts Film Festival began as a campaign to recognize and popularise the work of emerging and established filmmakers from India and around the world. In their 10th edition, they invite young and professional filmmakers to this forum to showcase their work while also offering networking and promotion opportunities in the film industry.
The festival aims to establish a short film culture in India, promote upcoming filmmakers, build revenue streams for short films, and turn short filmmaking into an enterprise. The festival also includes mind bending workshops and masterclasses for emerging filmmakers. The winners will get a certificate, a trophy, and a distribution deal for their short film. Also, all participants will receive a certificate for participation.
NexGn International Short Film Festival of India
Submission Deadline: March 31, 2021
Late Submission Deadline: April 20, 2021
Extended Submission Deadline: May 10, 2021
Festival Date(s): May 28 - 31, 2021
In three years, India's NexGn International Short Film Festival screened over 900 short films. It's an inspiring international short film festival where new doors of opportunity can open for aspiring filmmakers. The festival benefits from a vibrant culture of diversified filmmakers in India and the world.
This year, for those who were unable to attend the event due to the hardships of COVID19, they had a live streaming session on Facebook. They also host networking sessions and offer several opportunities for chosen filmmakers to showcase their work, learn from their peers, and form connections for future collaborations. The initial deadline has already passed, but you can still submit your work and participate in this festival. Click the link for more information.
9th India Cine Film Festival
Submission Deadline: March 17, 2021
Late Submission Deadline: August 31, 2021
Festival Date(s): September 12, 2021
India Cine is a decade-old movie film festival that has moved venues from Meerut in the north to Mumbai in the west. The ICFF-21 aim is to give necessary momentum to independent moviemaking. The festival is awarding feature films, short films, documentaries, animations, and other categories.
The ICFF aims to provide a venue for great cinematic ideas to connect, share, and evolve. Apart from international competitive film screenings, the festival hosts a film market and industry-focused master classes and discussions. The festival will serve as a hub for industry professionals to network and develop new opportunities for younger talents. To know more about rules and awards, click here.
Short Film Production Is the Way Ahead
Almost every festival has set the maximum time limit for a short film at 30 minutes (including starting and end credits). Short film festivals offer you the opportunity to promote yourself and your work to a large audience. It also displays your ability as a filmmaker to deliver coherent and engaging visual content in a more limited time. To find distributors and market your film, you must participate in film festivals.
Many short film festivals happen all around the year. If you have a short film idea that you want to produce, you can contact a proficient Short Film Production Company who can help you with their equipment and expertise to make a spectacular short film.