Top 10 Cameras and Gear for Vlogging Beginners
If you want to be the next YouTube star, you're going to have to get the right cameras and gear for vlogging beginners.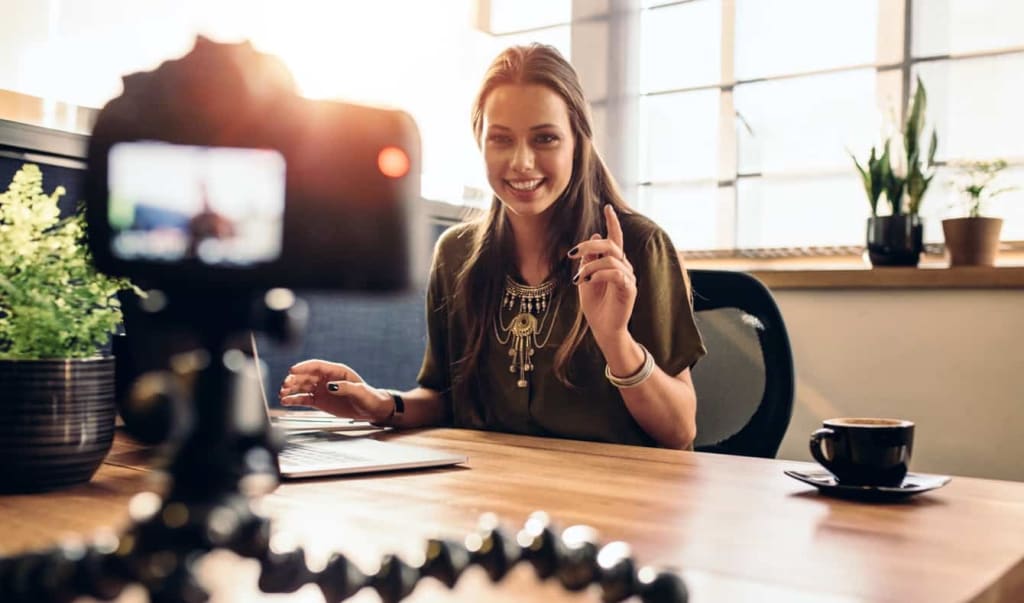 Everyone wants to have their own YouTube channel these days—and who can blame them? It's a great way to become famous and has led many people into new circles of wealth. People who would have been regular individuals working at stores can now quit their jobs because of their YouTube celebrity status.
However, making a vlog is not as easy as it once was. These days, recording quality plays a huge role in whether or not you will be able to make it big.
If you want to be able to record things in style and actually get your own YouTube channel together, you'll need the right equipment. Those who have done it before suggest the following cameras and gear for vlogging beginners.
If audio will be a large part of your YouTube channel, you're going to need a camera that can pick up all the subtle notes and sounds. The Q8 Handy Video Recorder is one of the best cameras for this purpose because it has two different microphones on the top of the camera to pick up multi-dimensional sound.
This particular kit from zoom also comes with a cleaning kit, a specialized video grip, and a free 16GB SD card to help you get started on recording ASAP. Needless to say, it's one of the best bundles of gear for vlogging beginners.
We can't have an article about cameras and gear for vlogging beginners without mentioning tripods. The biggest mistake people who are just beginning to vlog is forgetting to buy a camera tripod.
Unstable shots tend to make your vlogs difficult to watch and even more difficult to enjoy. This sturdy and adjustable tripod will make it possible for you to shoot at an angle and keep things stable no matter where you are, and on top of it all, is one of the most useful camera accessories for under $50.
Having a Canon Rebel is one of the easiest ways to ensure that you have one of the best DSLR cameras on the market. You already know this, though, right? What you might not realize is that they also make for great gear for vlogging beginners to use.
This particular kit from Canon comes with a movie-ready Canon Rebel T6, a tripod, several basic lenses, as well as a slew of accessories that will make shooting your first vlog easier than ever.
We strongly suggest Canon Rebels because they do more than just record video.
GoPro makes some pretty good camera gear for vlogging beginners and intermediates. Their HERO5 is particularly notable because it's so darned sturdy. This waterproof camera shoots in HD, is capable of being attached to GoPro-compatible drones, and also happens to be relatively affordable compared to other high-end cameras.
The GoPro HERO5 offers up to 90 minutes of 4K video recording between charges, which is ample time for most newbie vloggers. The best thing about this camera, though, is its simple one-button control setup. If you tend to feel intimidated by different setups, GoPro makes recording simple.
A lot of newbie vloggers who want to have a "talk show" type of setup for their vlog tend to find themselves underwhelmed when they see typical camera sound quality. This is doubly true if you end up having a bunch of guests at the same time.
If you want to prevent voice distortion or being unable to hear guests, you might want to invest in a specialized microphone. This affordable Zoom Shotgun Microphone is wireless, easy to work with, and also has excellent sound quality. Gear for vlogging beginners doesn't get better than this.
Sometimes, you don't need to get specialized gear—or just can't really afford to get the top-rated gear for vlogging beginners. It's okay! There are still other ways to get quality video and sound.
For people who are currently shooting videos from their iPhones, this lapel lavalier microphone from PoP Voice can't be beat. It's lightweight, gets all the sounds you want, and none of the static you don't. Using it is simple and it works with all smartphones perfectly.
Beauty vloggers have their work cut out for them—especially when it comes to lighting. The reason why lighting hacks for portrait photography are so popular is because your lighting will determine how good you look. The same is true with beauty vloggers, which need a soft light to make their looks perfect.
Ring lights are some of the best lighting gear for vlogging beginners that want to get into the beauty vlog world. These ring lights are ultra-flattering and are exceptionally easy to use, even if you're brand new to vlogging.
If you're looking for dirt cheap gear for vlogging beginners and you can't quite afford one of the best DSLR cameras for beginners for your recording, you might as well shoot those first videos with an iPhone or smartphone until you can upgrade your goods.
The oldest gear for selfies also happens to be pretty handy for aerial shots. We're talking, of course, about the selfie stick. Grab one of these, and unique shots will definitely be easier to get.
All the recording gear for vlogging beginners will not be enough to create a good video if you don't have good editing software. Unedited videos look bad, often will have excess footage that isn't always appealing, and also have poor transitions.
This video editing software will make sure your videos have that professional finish without too much effort. HD, 3D, and 4K video footage are all workable with this kit—and yes, it's easy to learn too.
Travel vloggers will want to get a camera that can handle everything—and Campak's epic ACT74 Action Camera fits that bill while remaining under $100 in price. 4K video recording, rechargeable batteries, and waterproofing make this the ultimate travel camera out there.
If you can't afford ultra-high priced cameras like the GoPro, this highly regarded camera is the next best thing. After all, no one said that decent gear for vlogging beginners had to be expensive, right?
product review
About the author
Ossiana Tepfenhart is a writer based out of New Jersey. This is her work account. She loves gifts and tips, so if you like something, tip her!
Reader insights
Be the first to share your insights about this piece.
Add your insights