Tips for Photographing Your Pets to Get a Perfect Photo
Capture the best shots of your favorite furry friends by keeping in mind these ten tips for photographing your pets.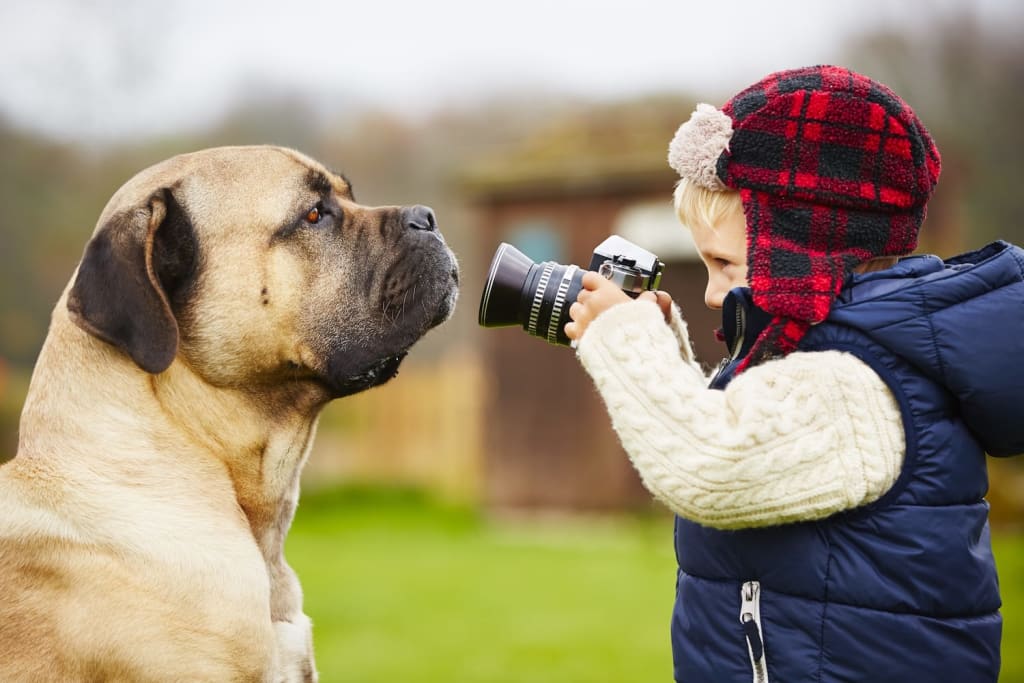 Photographing your pets is a daily activity for many pet mom and dads. But have you ever wondered how you can capture shots like a professional? Or even if you have dabbled in photography, there are tips and tricks to achieve the ultimate shot of your pet, that are simple to integrate into your craft.
From gaining the correct gear to getting your pet to smile for the camera, these ten tips for photographing your pets will have your Facebook and Instagram followers in awe of your professional pet photography.
Make sure you're using the best equipment.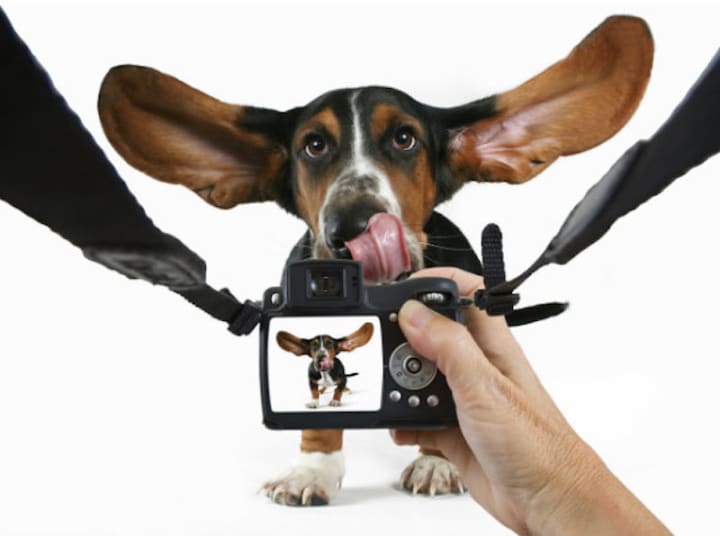 Like mastering any type of photography, making sure you have the correct and best equipment for your craft is essential. For our first tip for photographing your pets, the most important step is to access gear that will capture your pet the best. We suggest shooting with a mirrorless camera rather than a DSLR. This is because mirrorless cameras are more compact.
But knowing your options when it comes to gear will make a huge difference in your creation. And with this being said, a simple point and shoot camera will also work, at a much less painful price. Simply play around with your settings and take advantage of your owner's manual to achieve quality shots.
Cater to your pet's personality.
Every animal has a personality, and much like meeting a person, it shines through within the first few days of loving them. With this in mind, you should consider how you want to photograph them, based on their personality.
Say they are a complete ham, love attention, and are a bit hyperactive, photographing a pet like this is a bit more difficult than a lackadaisical one. But use their personality to benefit your photography, as well as capture who they are as a pet.
For a pet with a huge personality, action shots are your friend. And for one who enjoys lounging in the yard, try some close-up shots. Photographing your pets with this in mind makes the experience easier and more authentic.
Definitely one of the most basic tricks for creating the perfect pet photo, having something that will always capture your pet's attention is crucial. Unless you're taking action shots, capturing your pet's gaze is one of the best ways to create a great image of them, featuring their cute little face.
This could even be as simple as calling their name, but after a few times, they might not respond to your voice. Finding a favorite toy, or maybe a little treat, will do great to focus their attention toward the camera. Just be sure to reward them once the photo shoot is over.
Pets can smile too!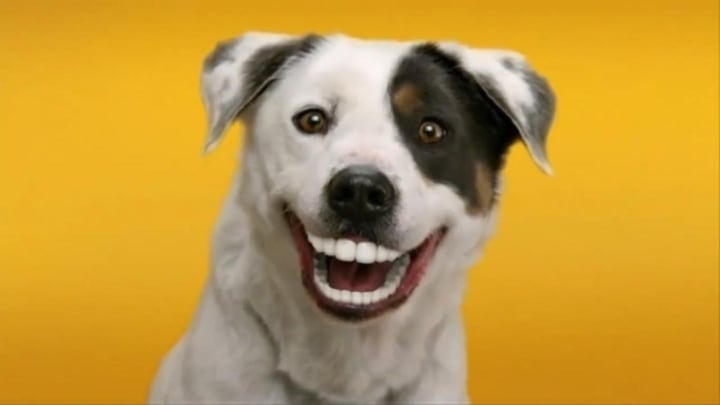 This mostly goes for pups, but maybe there's an opportunity to try it out on your hamsters or cats, too, you never know. The best way to get your dog to smile is to play with them.
Chase them around the yard, play some fetch, or simply do a few tricks with them. This will only take about five minutes, but most dogs will show you a bit of a grin after these activities.
This especially goes for smiling dogs such as Samoyeds, Corgis, and French bulldogs. But you can try this trick out on most pups. Who knew photographing your pets could rely on making your subject smile?
Just act as if you're doing a family portrait. The result will be great and capture a lot of their personality.
Try a new perspective out.
Pet parents often photograph their pets in similar ways each time. Though we know what works well and captures their cute faces at a great angle, trying a new perspective is one of the best photography tips for any craft.
So try photographing them from behind, below them, in front, and even upside down. You'll be surprised how many opportunities you have to capture your cute friend with a different perspective.
Plus, being creative is an essential way to being unique in your photography.
Lighting is always key.
This goes for any type of photography, ensuring that your lighting is optimal is crucial for photographing your pets. Make sure your lighting is in front of your pet, not behind them, and using natural lighting is always the best way to go.
If this isn't accessible, trying out different flashes or artificial photography lighting will work as well. But if you're looking for the best lighting for little to no work, take your pet outside, or a room with plenty of natural light. And make sure the sun is not behind them. Take as many shots at different angles and perspectives as you can, you're bound to take a perfect picture.
Try capturing them with people.
Don't be afraid to add people to your pet's photos. Plus, having access to other subjects in your photos allows you to have more control over your pet's movements and positioning. If you're looking to capture a still image of the pet, having a person hold them, or simply bribe them with a treat or two, while still looking cute together, will take a lot of responsibility off the photographer.
And even if you're looking to capture an action shot, this will add context to your image and tell even more of a story. This is especially true if the people in your shots are family members or owners of the dog.
Action shots provide a ton of opportunity.
Capturing action shots can be difficult for any photographer, but they provide a lot of opportunity to capture your pet's personality. As one of the best tips for photographing your pets, this will take trial and error. But once you capture the ultimate shot, your time and patience will be worthwhile.
Freezing the action of your pets provides some knowledge on camera settings, and which are the best for the moments. Many cameras have a sports mode, and this will change your settings to a faster shutter speed, which is great.
A fast shutter speed combined with a good aperture will create the clearest photos of your animals. Now to complete the task, be sure to always be ready to shoot, and to shoot in a continuous mode. This way you have plenty of opportunity to create the ultimate shot.
Play with them a little.
One of the best tips on our list, playing with your pets will provide authentic and fun photographs. Even if you're not in the shots, the results will capture the fun and the happiness that playing with your pets will bring.
This even goes for cats or hamsters, or really any house pet. Simply spending time with your pets and then capturing their photo is the best route to take. Plus, it will allow you to better capture action shots, as well as catch a smile or two.
Get down to their level.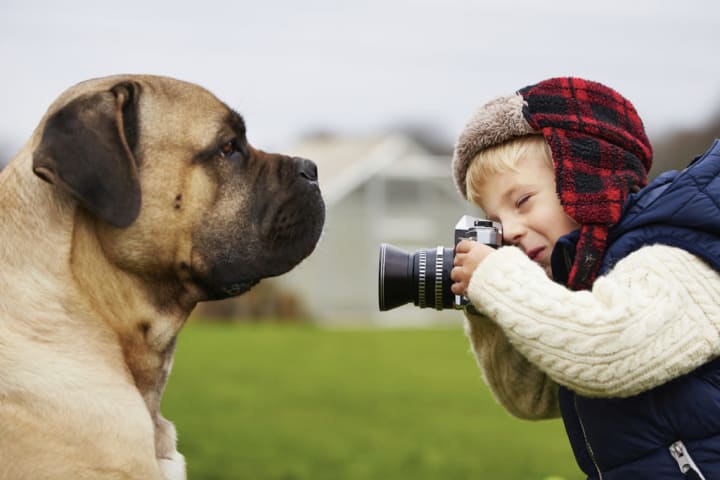 To complete our list of the best tips for photographing your pets, we want you to try something that might seem silly with a camera in your hand. Simply get down on all fours and make sure you're on the same level as them. This makes for great close up shots, macro shots, or just a nice front facing smile.
It'll be a nice bonding session with your furry friends and allows for a new perspective, and fun, personal shots that will capture their personality.
how to
Passionate about writing, animals, makeup, movies, friends, family, learning, exercising, and laughing!