The 10 Best Tools for Editing Photos
Whether we have time to make the most precise edits from the comfort of our home, or we need to make quick, on-the-fly changes from our phone, every photographer needs the right tools for editing photos.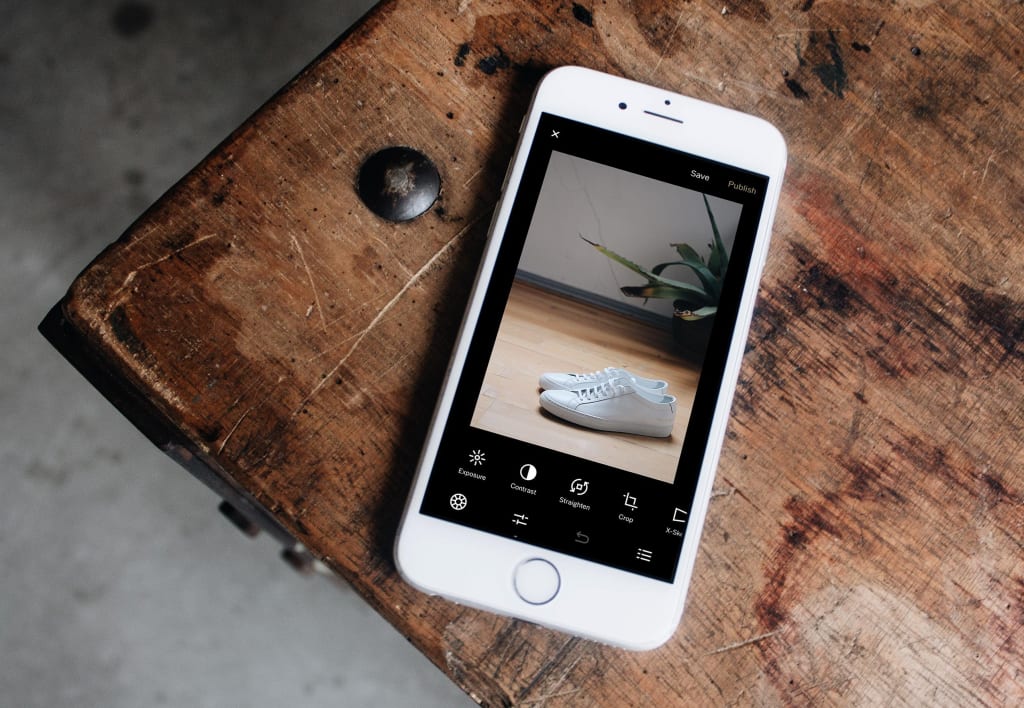 Photography, as an art form, has seen many evolutions over the years. Far from the days of splicing film reels together, we've now entered an era of photo editing with such advanced tools that the possibilities are truly endless—almost too far in respects to Adobe Photoshop, my Photojournalism Professor would argue. While a part of me may have to agree with his "too far" sentiment, I must also admit that another part of me can only marvel in the endless special effects that we have at our disposal.
Be it in the numerous Adobe offerings, other popular desktop programs, or in your pocket on a mobile app, you can edit all the photos you take to your heart's desire. The only limit is your imagination. All of today's different tools for editing photos truly offer an unprecedented experience for photographers, be them amateurs, professionals, or somewhere in between.
Abobe Lightroom
It's crazy, I've found that so many young photographers immediately turn to Adobe Photoshop as their first instinct. Now, don't get me wrong, that's all fine and dandy—after all, the power of Photoshop is immense and well beyond my skillset—but I don't think it is the best tool for editing photos. Well, at least not to make the usual edits that most new photographers will be doing.
That's why, personally, I turn to Adobe Lightroom to edit my photography for two reasons:
Lightroom's sliders and filters allow for a more simplified user experience.
It's not only great for editing at my desk, but also for when I'm out, about, and need to edit a new photo to post on social media.
In short, it's just easier to use than Photoshop.
Not ready to commit to an Adobe subscription? No problem. I once was in the same boat, but lucky for us, there's a program that offers a little bit for everyone: Gimp. A free (emphasis on free), open-source image editor, Gimp has been around for over two decades, offering high quality manipulation for photo editors, graphic designers, and other creators. And the best part? Being an open-source software, you can change its code to fit your skills and needs.
Adobe Photoshop and Photoshop Express
With all that said about Lightroom, I must make one small confession... from time to time, I do dabble in Adobe Photoshop—although normally Photoshop Express. I turn to Photoshop in times of trouble when I want to have a little fun with my photos. Not that Lightroom can't do fun things too, it just doesn't have a couple of the Photoshop elements, presets, and other enhancement tools that I like to make things pop! (Literally pop, I love the Express app's "color pop" tool.)
That's where my dabbling ends, but I will add one thing: If you're interested in more than photo editing and are also into graphic design, then by all means a subscription to Adobe Photoshop may be more for you than Lightroom. You'll discover your own pros and cons for both—personally, I love Lightroom and agree that Photoshop CS2 is still the best compared to the current version—but you'll figure out which one better meets your needs.
Adobe also offers a Creative Cloud subscription that includes both Lightroom and Photoshop—at the cost of less cloud storage.
One of the best tools for editing photos, and likely the most underrated program out there, Skylum Luminar prides itself as "The most innovative way to organize and edit photos." At first glance, one might assume that Skylum Luminar offers a lot of the same advanced editing tools as Adobe, but Skylum Luminar isn't "innovative" for nothing. What sets this photo editor apart from others is its artificial intelligence image enhancement tool, Accent. All with just one slider, Accent will edit your photos, making dozens of adjustments while detecting different objects within the photo; including people.
Photo Pos Pro
If Gimp's open source qualities are a little too much to handle, you can always consider trying Photo Pos Pro, another free option for desktop. Although Photo Pos Pro also has premium editing tools, you'll know exactly what you're buying if you choose to upgrade since you can start with the free version and then upgrade with the premium tools that you feel you need. From there, you're free to design, edit, and imagine at your own will!
An affordable alternative to Photoshop, Corel's PaintShop Pro is another one of the best tools for editing photos thanks to its user-centric design. Corel adds new features and updates based on user feedback and ideas, delivering a unique product that is designed by photo enthusiasts who use it religiously. The latest 2019 version of PaintShop Pro brings enhanced speed for the highest means of performance, a simplified UI, and other creative innovations—all with you, the user, in mind.
Pixlr Editor
Different than most tools for editing photos, Pixlr Editor is an in-browser program. This used to be a red flag when searching for a photo editor, but don't worry, Pixlr is not like other in-browser editors. Pixlr's web app is user-friendly and intuitive, and the best part is its existence in-browser. It'll take up minimal processing speed, perfect if you have an older computer.
With that being said however, you can also take your Pixlr experience to the next level with their new Pixlr X editor or their mobile app.
If you're new to photography, you've probably heard of VSCO; but you possibly weren't sure what it was before now. VSCO is not only one of the best mobile photo editing tools, but it is also a community for photographers to improve their craft. VSCO offers a free version with basic presets and standard editing tools, but they also have a premium membership that costs you 20 dollars per year if you want to access it. This version includes over 130 presets (including film emulation presets), more advanced tools, and video coloring, among other bonus content to make your photos more interesting.
Snapseed
Snapchat? No, Snapseed.
A mobile photo editor owned by Google, I first heard of Snapseed a couple of years ago, and I'm honestly surprised it hasn't received more attention. Maybe it's fallen to the wayside among all of Google's other ventures, but who knows... I recently tried it again when I downloaded the iOS app, and I was pleasantly surprised. Snapseed has a unique variety of tools and digital filters to let you edit and tune your photos to precision. I highly recommend trying it, especially since its also available on the Google Play Store.
I know. I know. I saved this one for last out of fear that I would lose all credibility as a photographer by including Instagram. But guess what? Instagram is, arguably, one of the best tools for editing photos, especially when you're on-the-go and need to post. Sure, it isn't the most intricate option, but who needs a red eye tool nowadays?
I'll always default to an Adobe program when I have the time, but I don't know... sometimes, Instagram finds a way to work wonders. So don't even try to deny it, because the best photography filters for Instagram are available exclusively ON Instagram.