Best Photography Filters for Instagram
Selecting the top-rated photography filters for Instagram will take your photos to the next level.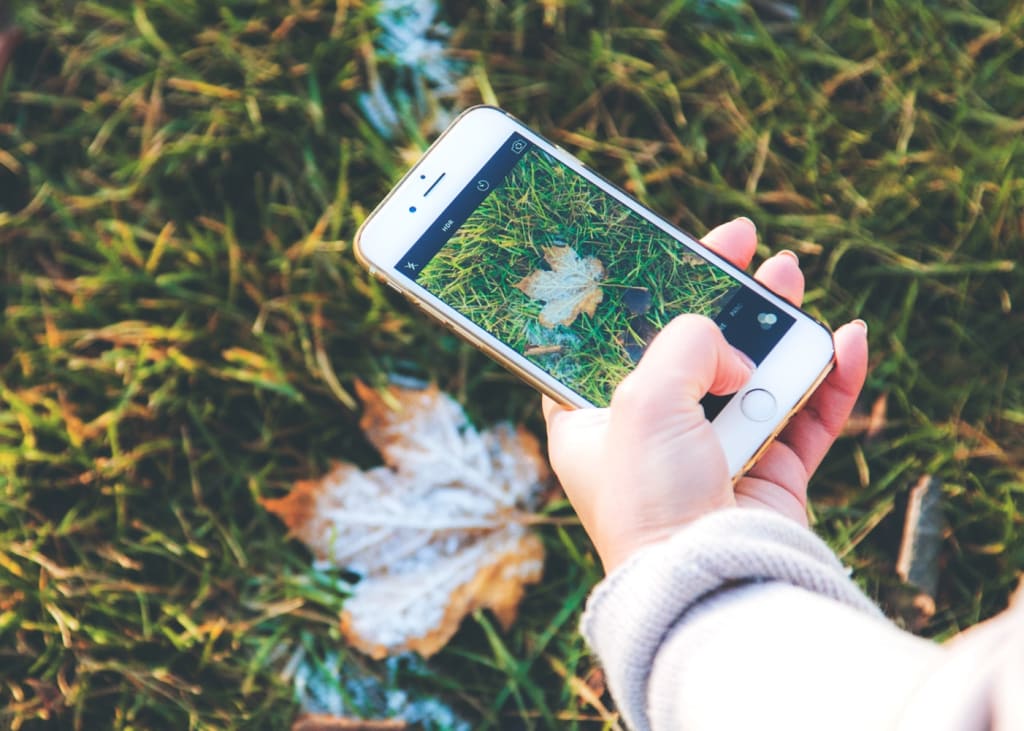 Image via Unsplash
You hear a lot of jokes about Instagram photographers, but there are several artistic, creative photography filters for Instagram that result in breathtaking pictures. It is one of the best mobile apps for photo editing for a reason. You shouldn't rely on them to turn a mediocre photo into a visual stunner, but you can—and should—use filters to make your best pictures pop. That's what real photographers do, both the pros and the hobbyists. Never try to spiff up an average snapshot with Crema or Ludwig. That's lazy, plus it's kind of like cheating. For those eye-popping pictures that you capture on your phone, however, feel free to add to their appeal.
Clarendon: The Most Popular Photography Filter on Instagram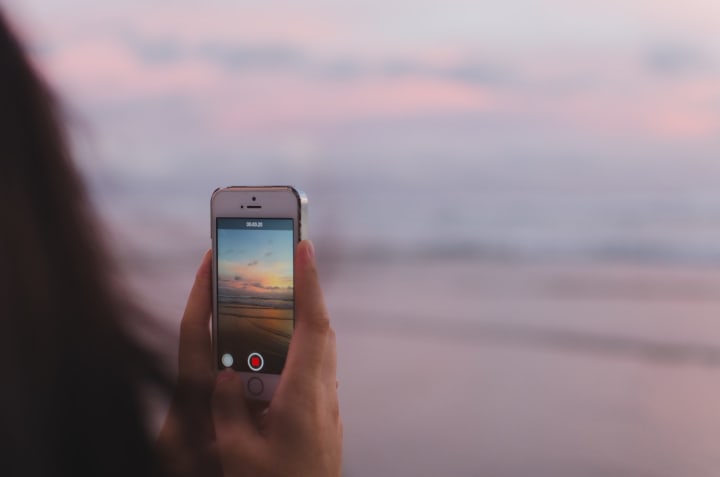 Clarendon is easily Instagram's most popular filter, and not just because it's the first filter in the line-up. Professional and amateur photographers all love it because of the way it highlights their photos. The Clarendon filter lightens the light spots in your pictures while making the shadows darker but bolder. It intensifies colors and chiaroscuro, drawing attention to lightness and darkness alike. As a result, colors leap from the photo, colors are more vivid, and shadows are defined. The next time you snap a picture of a sunset, a dapple of light in the forest, or the mountains on the horizon, experiment with Clarendon and observe how it changes the photo.
Rise produces soft, delicate results.
Paying attention to the name of Instagram filters will often reveal their effects. For example, Rise, which is another well-loved photography filter on Instagram, washes your photos with a delicate, glowing light. It makes every photo seem as if it was taken during the sunrise. Because of that, it's also a lovely choice for portraits, as it gives the skin that same dewy glow. Many of the best portrait photographers on Instagram go with Rise as their first choice.
Create rich, urban tones with Juno.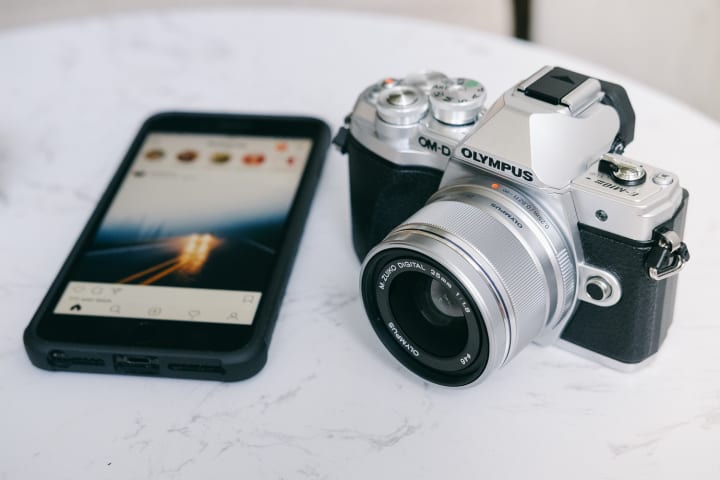 Juno appears on many Instagram feeds devoted to photography. It earns high marks for richness, particularly with regards to the way it deepens yellow, red, and orange. As you might expect, that makes it perfect for autumn shots, but you needn't restrict your use to the month of October or the changing of the leaves. It's also a popular pick for photographs of urban landscapes. The intensity of the color has a certain gritty flair. Go with this filter to add authentic details and pops of color to pictures dominated by warmer shades.
Valencia has a vintage patina.
People sleep on Valencia. Photographers don't, but most users don't even consider it when they're picking photography filters for Instagram. That's a shame for them because shutterbugs know the value of the vintage-inspired filter. It paints pictures with a soft yellow wash that's reminiscent of photos from the 1980s. Every hue is a little brighter as if a weak sun is shining down on the scene. Try it on photos of nature, or on any landscape that looks like it could use a throwback.
Mayfair brings the subtle approach.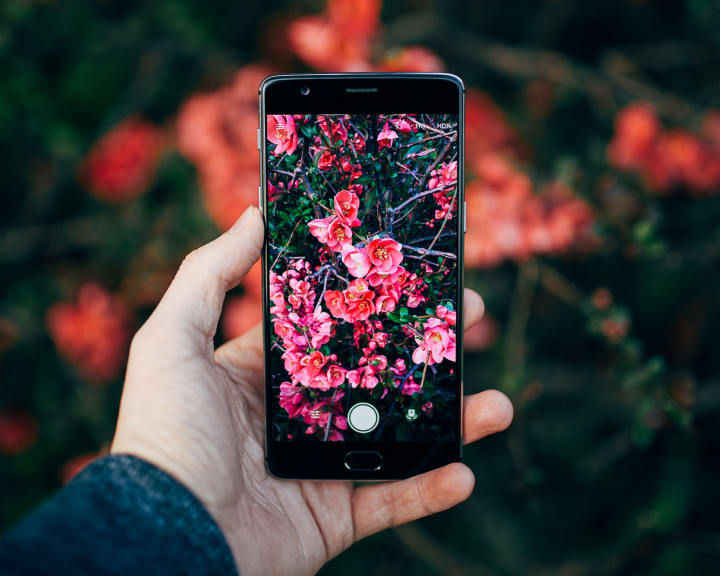 Photographers who prefer a subtle filter tend to choose Mayfair, which washes photos with a flattering, warm light but doesn't otherwise alter the picture. A faint central spotlight highlights the main features of the image, offset by a slight vignette that darkens the corners. You can use Mayfair with any kind of photograph, of course, but it's especially perfect for any pictures that come out underexposed. Mayfair can also tone down overly bright photos.
Inkwell introduces B&W drama.
Who doesn't love a black and white photo? Most Instagram filters focus on colors. To get fancy on a monochromatic level, you usually have to edit photos using third-party photo editing apps. However, a dash of Inkwell can work wonders. Remember, too, that you can play around with your photos after you choose a filter. Changing the levels for highlights, shadows, brightness, and saturation can make a world of difference.
Willow suggests sepia tones.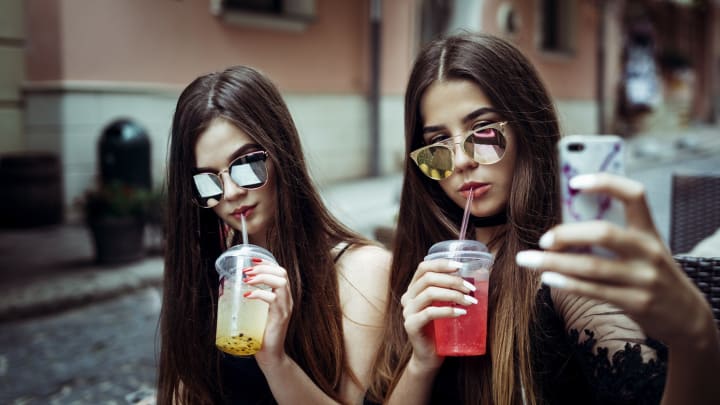 Both amateur users and shutterbugs love using black and white photography filters on Instagram, but Willow is a bit different. Instead of a strict monotone, this filter mixes sepia tones with shades of black and white. It suggests age, but only subtly, so it's not like, say, a new Polaroid with a fake patina. The wash of the filter is soft and dreamy, which allows it to hide any number of flaws. As a result, it's a popular pick for selfies, but never discount what it can do to macro shots and outdoor landscapes.
Ludwig lightens architecture.
For photographers who enjoy snapping shots of interesting architecture, Ludwig is the go-to Instagram filter. It deepens warm shades while adding light and shadows to the appropriate nooks and crannies. At the same time, it leeches out some of the color. In doing so, it highlights the central subject of the picture. The overall configuration of the filter complements eye-catching buildings, geometric shapes, and sharp edges, but it's not a bad choice for portraiture, either.
Coffee with Crema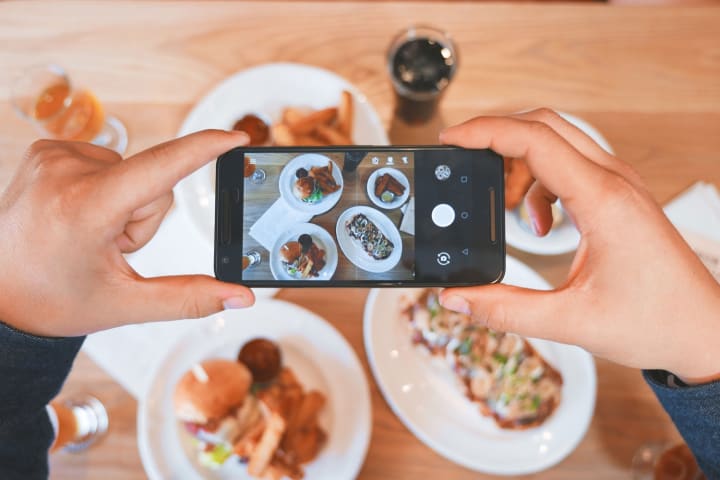 As the name suggests, Crema creates Instagram photos with a smooth, flawless finish. It's one of the top food photography filters on Instagram due to its cooling effect and warming tones. It strikes a stunning balance that prompts shutterbugs to select it for snapshots at the cafe and pictures of their latest confection. Fortunately, Crema is flattering to a variety of subjects, not just foodie photos. Try it with your cityscapes, as well as your nature shots, since it works as one of the best filters to aesthetic Instagram feeds.
Gingham inspires nostalgia.
Gingham-filtered photos are all over social media. It stands out as the nostalgia filter, so-called because of how it steals just a little bit of color from your pictures. That results in a dreamy, tranquil photo with vintage appeal. The desaturation doesn't detract from the subject matter but instead creates a yellow glow for darker pictures while brightening already vivid exposures.
Amaro for Glow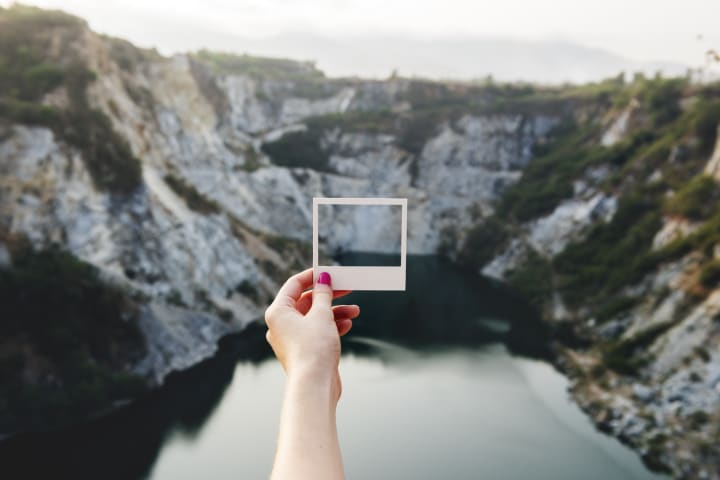 Amaro is another dreamy photography filter for Instagram. Its overall effects are airy and whimsical. Like many other Insta filters, it has an antiquated, vintage appeal. Experiment with darker, shadowy pictures. Try it out on a photo that features a lot of blue, be it a landscape of the sky or a selfie.
Instagram works on both iOS and Android phones. It's available across the board, pretty much. Download it if you haven't. If you have, then take time to play around with the best photography filters for Instagram. Which filter is your favorite?