Thank You, Peter McKinnon for Being An Inspiration
When a photographer inspires beyond his expertise.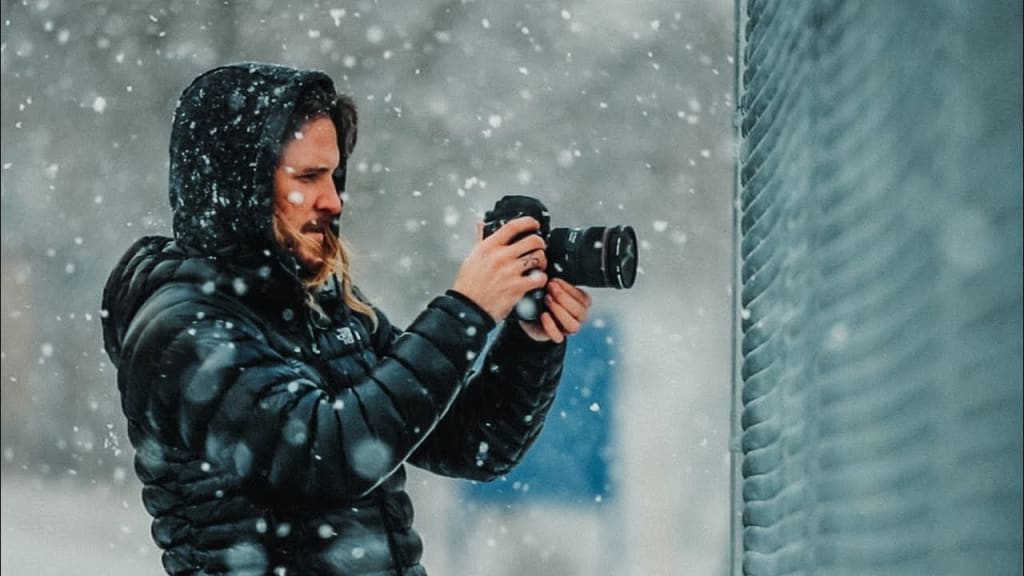 Peter McKinnon in action. Source: ISO1200
Sometime in 2018, I got obsessed with mobile phone photography; a friend had bought Moment lenses, and his Instagram feed was one I couldn't take my eyes off.
Soon after, I purchased a phone case, a set of lenses and some filters—and it didn't end there. I got myself a stabilisation robot, Freefly Movi, to up my videography game at work.
To start, I never received any proper training for photography and filmmaking. These were skills I picked up on my own to beef up my capabilities as a marketer, and it gave me the much-needed boost to get things done at work.
After all, the building and construction company I worked for then did not have sufficient marketing budget to outsource or did not find it necessary to invest in such resources.
As with all my other skills, I embarked on a journey of self-learning through guided articles and of course, Youtube videos. It all started with learning on how to use Moment's gears, and over time, I went down a rabbit hole in an attempt to look for inspiration and more focussed content.
That's when I stumbled upon Peter McKinnon's Youtube channel.
Beyond a place to showcase his inspirational short films and documentaries, his channel offers helpful tutorials and other engaging playlists such as Two Minute Tuesday, Filmmaker Reacts, and my personal favourite, THE VLOG—and I'll tell you why.
Did I mention he is a sight for sore eyes? I think it's part of the reason my eyes were glued to the screen watching him. I find him incredibly gorgeous, entertaining and I (may have) developed a crush for him. Heh.
Now, spare me a moment to get you lost in his different playlists (or his eyes):
Short Films & Documentaries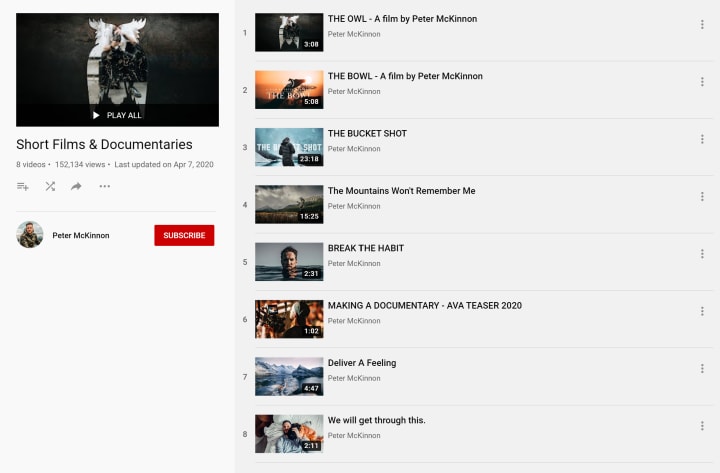 The first playlist that got me hooked. If you have run out of options to watch on HBO GO, or have covered the entire library of Netflix, then head over to McKinnon's library of stunning films that you can complete in 57 minutes and 30 seconds (yes, I counted).
Out of these, "BREAK THE HABIT" struck out to me because of the breathtaking scenes shot by Chris Hau and colour-graded to perfection by McKinnon himself. The short film reminds us to break out of unhealthy habits and not to chase validation in the form of "blue check marks" and "first-class seats". The narration he wrote is thought-provoking, delivered in a format akin to spoken poetry.
Must watch: BREAK THE HABIT
Tutorials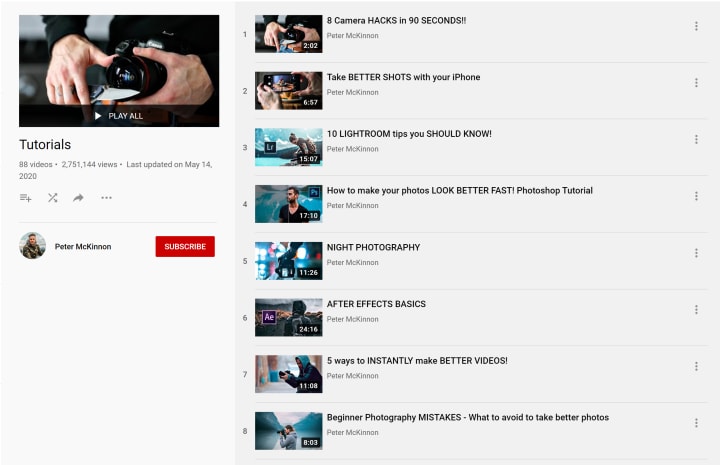 This playlist is my go-to whenever I am looking for specific tips such as how to edit landscape photos that turn out amazing or taking better portraits. If you're making a fresh start on photography or filmmaking, wish to win at Instagram with stunning images or have been tasked to shoot professional pictures of your colleagues for your company website then start here.
With 88 videos in the lineup, you'd be able to find something interesting to give your next photography or videography project a boost.
In the video below, he shares some tips, tricks and techniques on using Adobe Lightroom, and why every photographer should use it—regardless of skill level.
Must watch: Why EVERY photographer should be using LIGHTROOM!
THE VLOG!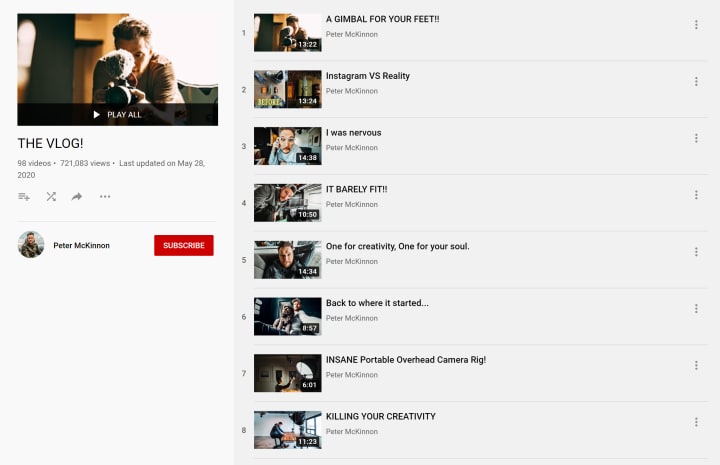 As a professional marketer, I believe that the key to growing your number of followers is authenticity. Find a way to connect with your audience; share an experience through writing that they can resonate with or even give them a peek of your personal life. No one's asking you to share your dirty laundry. People want to see the parts of you that make you human—and McKinnon does this well through his vlogs.
Going outside his typical videos that displays his expertise, McKinnon shares snippets that uncovers his daily life and some of his vulnerabilities.
In the video below, he critiqued some of his old photography from as far back as 13 years. It's quite inspiring and a good reminder that we are all rookies at some point.
Must watch: I was a HORRIBLE PHOTOGRAPHER
I have not been watching his videos for a long time. I took a break from Youtube, following many unpleasant occurrences in my life. I was at a point where I felt like a failure and was lacking navigation in my life. All my projects were not taking off, simply because I was highly critical of my work along with a mix of procrastination. Which then got me into an infinite loop of inaction.
So one random September, I opened up the app. Lo and behold, I came across one of his latest videos, I'm failing, posted in August:
I thoroughly resonated with the things he mentioned, and it brought me comfort, knowing that I was not the only creator in this world facing the issue of multiple changes in my life.
Thank you, Peter McKinnon, for being one of the reasons I felt motivated to create again. We may be different types of creators, but we should never stop sharing our creativity with the world.
If you liked, shared and subscribed to McKinnon's channel, share with me how he helped you! Look for @layzrquill on Twitter and Instagram!
how to
Renaissance man of the millennial generation, dissenting from the norm.
🏳‍🌈 He/him. 🌐 dissent.ist