Presence of Power
A BIRD THAT TAUGHT ME MY PURPOSE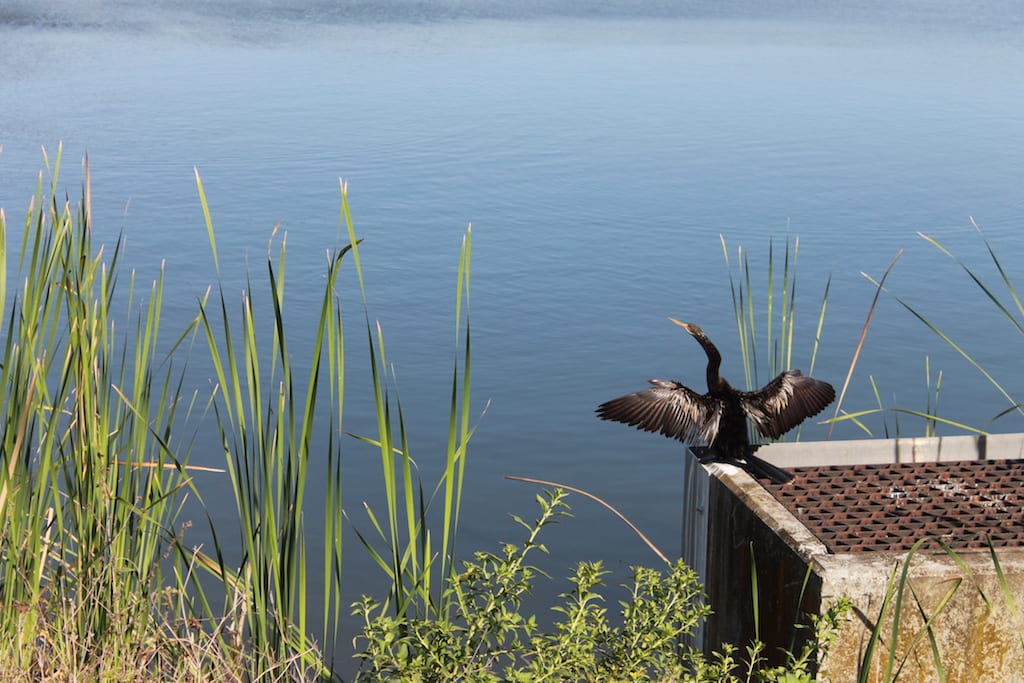 An Anhinga bird holding out it's wings to dry. But I felt so much more.
As we all know, Quarantine life is stressful, we all feel like we are trapped with no where to go. I took this photo at the beginning of April during the beginning of the COVID-19 pandemic when things were just starting to get crazy.
I realized that if everything was closing I was going to sit down and really focus on what I want to better in my life. "I want to come out of all of this knowing: what my purpose is, who I want to be, and how I can grow my mind and body mentally and physically stronger," I said to myself.
I always knew I loved photography, the joy of capturing moments for people to always remember makes me happy. My older sister had just given me her barely used camera that she bought for her trip to Slovakia. A Canon EOS T3 Rebel. Nothing too fancy but it's good use to help me practice taking photographs.
One day,
I couldn't stand being inside the house all day, so I set out a day just for me to go out on a nearby trail, take my camera and capture the beauties of life.
I packed a bag and a lunch because I was getting ready to WALK a biking trail and knew I was going to be out there for a while. I left my house at 12p.m.
As I started my journey along the trail I started capturing trees, squirrels, golfers, cars, anything that caught my eye, I had to keep document of.
About 40 minutes into walking I came across a lake. I saw this Anhiga bird; after doing research on Google I figured out the species of the bird, holding out it's wings. This bird caught MY EYE! It didn't have to do much for meto notice it. It was just sitting there, doing what birds do. Some of you may be thinking what's so special about this bird?
The bird was holding it's wings open for quite some time. I thought to myself before snapping "I have to hurry and snap this picture before the bird puts it's wings down". But it didn't.
I felt as if the bird wanted to be seen. Flaunting it's wings like it owned the lake. Not being vain or conceited. But knowing it's worth.
The Anhinga bird's whole demeanor was so powerful. I never felt so much emotion from a bird.
I snapped the bird multiple times and felt like I was paparazzi shooting Beyoncé or Drake.
There is so much more behind photos than you think. Capturing moments means feeling emotion while doing something and making it a memory.
Some may see this photo years from now and not even realize that a 19- year-old girl found her purpose through a lens, while capturing a bird.
I felt myself figuring out my purpose in that moment. Nothing but joy came upon me while I was capturing the artistry of this bird. I felt like this was something I was born to do.
Capture the beauty of everyday.
After finishing my walk on the trail, I was on my way home thinking about the bird.I didn't get home till about 8pm. I was really taking my time on the trail focusing on my subjects and trying to get good shots. Out of all the pictures I took on that 6-8 hour walk, I was only looking forward to seeing how the photos of the bird came out.
After putting in my SD card, clicking through my photos and seeing the picture of The Anhinga bird, all I could say was "WOW".
"Wow, I really took this photo," I kept saying to myself.
This is a type of photo you would see on Google after searching "Black bird by lake".
I will always remember this moment. I am very thankful for this quarantine, I would have never had the courage to go out and take pictures if it wasn't for all of this free time.
I knew I had a love for capturing beautiful moments. This was confirmation that I need to share them with the world.