Passionate About Photography
Beyond the Bunny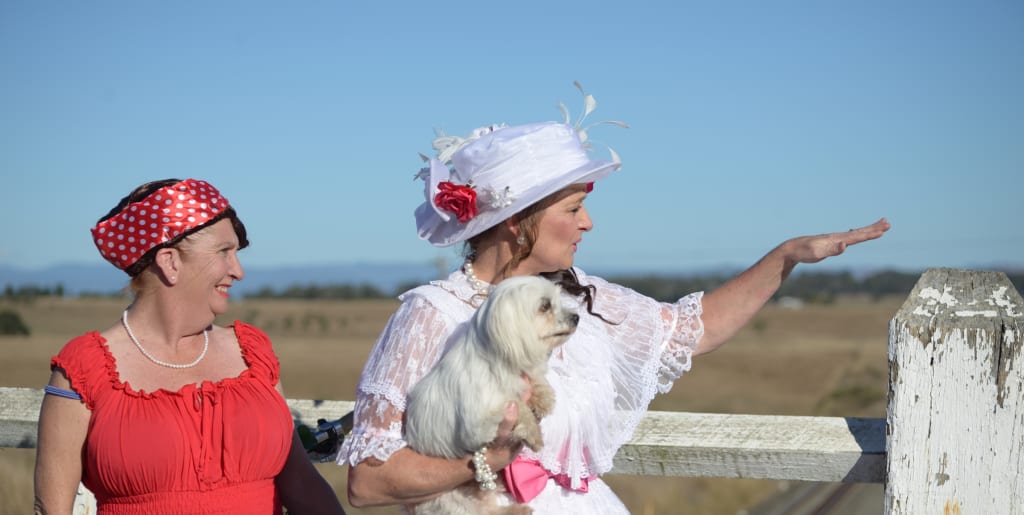 "Bunny" was the brand name of my first camera when I was only ten. It was a cheap fixed lens 120 format camera. After loading a roll of film, twelve shots could be taken before having to reload. There was then quite a wait until the film was developed and printed before the results of the shooting could be seen.
That was over sixty years ago, and I have had numerous cameras and have been photographing ever since.
Photography is not and never has been my business. In the past I have on occasions sold framed prints and images, but any money I have received has been a small fraction of the amount I have spent on cameras, lenses and other photography equipment.
"Passion" would be a more appropriate term to describe what photography is to me. Although I photograph anything and everything, my preferred genre and technique is portraiture. Perhaps a major reason why I took teaching as a career is because I enjoy being with, working with and interacting with people. Also, I enjoy photographing them, particularly when they are involved in activities where I may be able to capture some aspect of their personalities. The following articles on portraiture I have published, and are available for you to read:
How to Photograph a Lingerie Shoot
My love of portraiture shooting also extends to pets and other animals. They also have personalities, or should that be called "animalities"? Articles I have already written on photographing animals include:
My seventy-fourth birthday is, (probably "was" is more accurate when you will be reading this), in January of this year, 2020. I was still teaching/lecturing on a part-time basis up until two years ago. As I have already said I enjoy working and interacting with people. Over the last few years I have had more time to spend on photography and writing than I did in the past.
Up to 2017 I organised regular photo shoots for models and actors living in my local area. For most of these shoots I did not charge. I had an arrangement with the models concerned that they signed a Model Release giving me the right to the photographs. However, files were all made freely available for the models to use for their personal use on web sites etc. This was a mutually beneficial arrangement, and I took thousands of photographs of models and actors of all ages and both genders.
Feedback that I received from these models and actors is here.
The only reason I ceased these shoots is because the site concerned, where the shoots were promoted, introduced a policy that any photographer wanting to work with models needed to pay the models. The arrangement I had, although it suited the models, did not suit the management.
There have been occasions when I have needed models for specific purposes, and of course on those occasions I was happy to pay an appropriate rate. No one should be expected to work for nothing. TFP, (Time For Print), is an arrangement frequently abused by both models and photographers.
Several of the models with whom I have worked in the past, I continue to photograph, and I get referrals from them. It is great to catch up with old friends, as well as making new friends.
Already I have mentioned that photography has never been my full-time job. If it had been, I expect that I would not have the same love for it that I have always had. I have assisted shooting at weddings and other important events. However, I have never been the photographer responsible at the event. I would view that responsibility as work, and that word "work", I do not want associated with photography and my passion for it.
Facebook is the main site that I currently use to promote my photographic interests, but I do also have a LinkedIn account. In addition to the articles I have written on photography, I have self-published numerous books on the subject. Most of these are available as both eBooks and as paperbacks. My authors page on Amazon is here.
In the introductory paragraph of this article, I mentioned that my first camera was a "Bunny". I doubt the brand still exists. The only bunnies left in my part of the world, Australia, are the imported pests running wild which are more likely to be shot with a rifle than a camera. A Rolleicord was my first replacement for the Bunny. Rolleicords were twin lens reflex cameras, which also had a 120 format. They were a less expensive version of the high-end twin reflex Rolleiflex cameras, but a vast improvement on my point-and-shoot Bunny.
In 1976 I managed to receive sponsorship for an overseas study/investigation tour in the USA and Canada. My Rolleicord was too big and awkward to take on the trip so I sought advice from a friend who, at the time, was the head photographer for a local newspaper. His advice was for one of the new 35mm cameras which were becoming more common in the marketplace. But, which one?
Cost of course, was a consideration, but also was value for the money spent. Within the price range I had in mind, all the leading brands had cameras. But at the time I was very naïve regarding photography and cameras. I still clearly remember Ted's advice. "Ian, the leading camera manufacturers; Canon, Pentax and Nikon, all make great cameras. The brand used by most press photographers throughout the world is Nikon. The main reason being, is that they tend to be more rugged and will take more knocks".
Whether or not what Ted told me back in 1976 still applies, I have no idea. But, once one starts with a brand of camera, provided you have been happy with the experience, it is usually wise to stick with that brand. Lenses for a Nikon, for example, are not compatible with the Cannon camera. Although I have a Panasonic mirrorless camera, and a Panasonic video camera, most of my cameras have been Nikons.
Whether you, dear reader, are local, south-east Queensland, Australia, or you live elsewhere in the world: whether you are a model, a photographer, a potential model or a potential photographer, or maybe someone with just an interest in photography: if you would like to give me feedback on this or any other article I have written, then I would love to hear from you.
Passionate About Photography is the title of this article, and it is also the name of the Facebook page I have for photography.
My personal Facebook page is here.
If you are on LinkedIn, please feel free to link with me.

Ian McKenzie
Lover of life and all it has to offer. Retired from full-time employment, but keeping busy with things I am passionate about including: family, friends, photography, writing, sustainability and keeping Australian native stingless bees.
See all posts by Ian McKenzie →