A Good Photo Can Save a Life
The importance of photography in animal rescue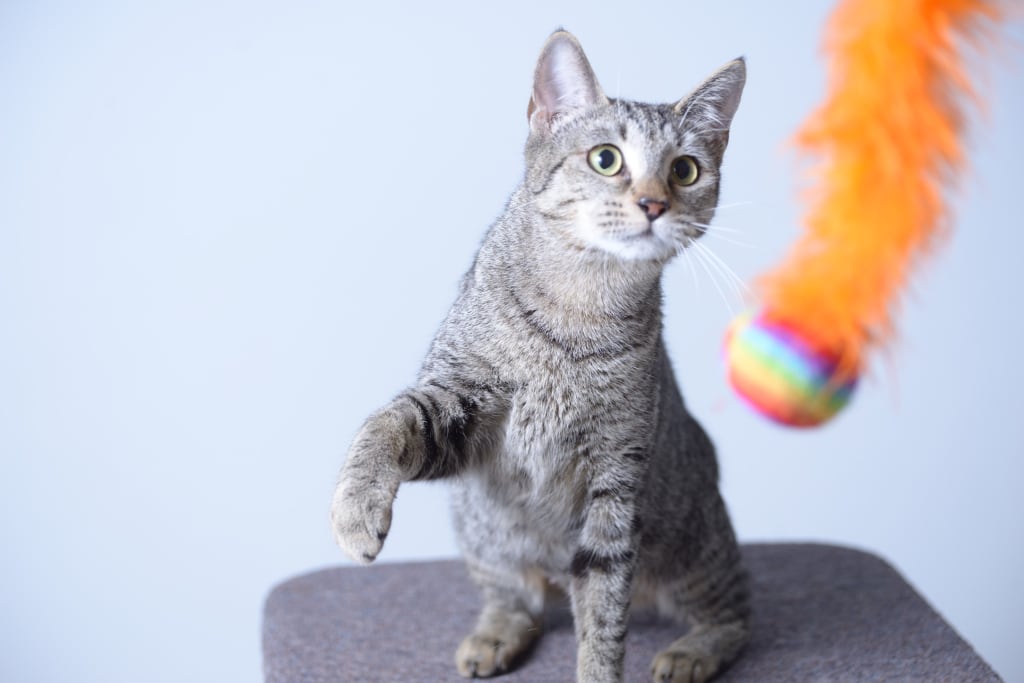 A Good Photo Can Save a Life
Most people who have animals as pets, treat them as much-loved members of the family. Most pets are well cared for, and lead happy and healthy lives.
But, it is unfortunate that some animals are not so well cared for, some have been left to fend for themselves, and others suffer from abuse. Sometimes through intervention, the more lucky amongst these abused, neglected, or abandoned animals can find themselves in animal shelters where they may be rescued by new loving owners.
Not all animals ending up in shelters are there because of neglect or lack of love from their previous owners. Having a pet, or pets, can be an expensive exercise. And, expense may not be the only reason that some people can no longer care for their pets. People's circumstances can, and do change, making it difficult or impossible for them to keep animals.
Personally, I can provide an example of these changes in circumstances. For most of my working career I have lived on acreage in rural areas, and for most of that time, I have had a diverse collection of different animals. Apart from the commonly kept dogs and cats; I had goats, cows, geese, chickens, ostriches, and others. I have won awards for some of my poultry and pheasants at various agricultural shows. My Recreational Wildlife License, which I still have, allows me to keep native snakes, lizards and birds.
People are often described as being either a cat or a dog person. I have kept both, and both species have got along very well together. But, if I was to be placed in one category or the other, it would have to be the dog category, I have had dogs as pets since I was a young child until a few years ago. Currently, I enjoy other people's dogs. Especially the handsome Old English Sheep Dog belonging to my daughter Alana, and the equally lovable Labradoodle owned by my other daughter Melissa.
No longer do I keep any of the animals already listed. Last year I moved from living on acreage into a relatively small town house. It does have a small courtyard, and some of my neighbours keep cats or small dogs as pets, but it not something that I think is very practical. I do still care for some animals, but they are animals that many would not consider as pets, and they require very little maintenance.
It's probably wrong to say that I have some animals. I have tens of thousands of them. My main personal interest these days with regard to keeping animals is sustainability. That is why I have several hives of Australian native bees, and several small worm farms. The younger colonies of bees will have upwards of 2,000 bees in each, and the more established colonies 6,000 to 10,000. The worms eat my garbage and provide valuable organic fertiliser in the form of castings. There would have to be tens of thousands of them currently in my wormeries. If looked after well, compost worms breed pretty quickly.
But that is enough about my background with regard to animals. Let's look at how photography may save a rescue animal's life.
Apart from people and animals, another of my passions is photography. And, my preferred genre for photography is portraiture of people and animals.
I have taken many thousands of photographs of animals. Most of these have been of domestic animals kept as pets or in rescue facilities. There are different purposes for each set of photos. People like to have photographic reminders of their furry, well mostly furry, friends. I have been asked to take photos of dogs with cancer that may have little time left to live, as well as pets just enjoying being part of their family.
My main purpose in taking photos of animals in rescue facilities is to assist in those animals being adopted by new loving owners.
As I have stated in the title of this article, a good photo can save a life.
I am a registered volunteer with two established animal welfare organisations, and have worked with both. At one of these organisations, up until a year or so ago, I spent one day each week, on a voluntary basis, photographing their rescue animals to hopefully assist these four legged furry friends to get into a loving new home. Many people look through photos on Animal Rescue websites before actually going to the facility to personally view the animals.
Anyone can take a photo, but the difference between a good quality photograph and a snapshot, may be the difference between a rescue animal getting a new forever loving home and being euthanized.
There are a few reasons why I stopped this voluntary photography with this organisation. The first was an almost overwhelming desire to take the animals I had worked with home with me each week. I did not want to risk them not finding a new loving home. The second reason was that the organisation had established a pool of competent photographers which they could use to carry on with the photographic work. Since then I have done ad hoc photography with some smaller organisations and pet shops, and established Petography Magazine, which contained stories of people and their pets. For reasons of financial viability, only four editions of the magazine were published.
I shall not go into the skills required for pet photography here. I have covered those in another article I have written. Also look out for the article I have written on keeping Australian native bees. They are fascinating little creatures to watch flying out of their hive, and returning with little balls of pollen stuck to their legs.
There will be another story coming soon on establishing and keeping a compost worm farm. Keep an eye out for it.
photography
About the author
Lover of life and all it has to offer. Retired from full-time employment, but keeping busy with things I am passionate about including: family, friends, photography, writing, sustainability and keeping Australian native stingless bees.
Reader insights
Be the first to share your insights about this piece.
Add your insights