Need To Hire A Photographer?
Here's Some Helpful Tips On How!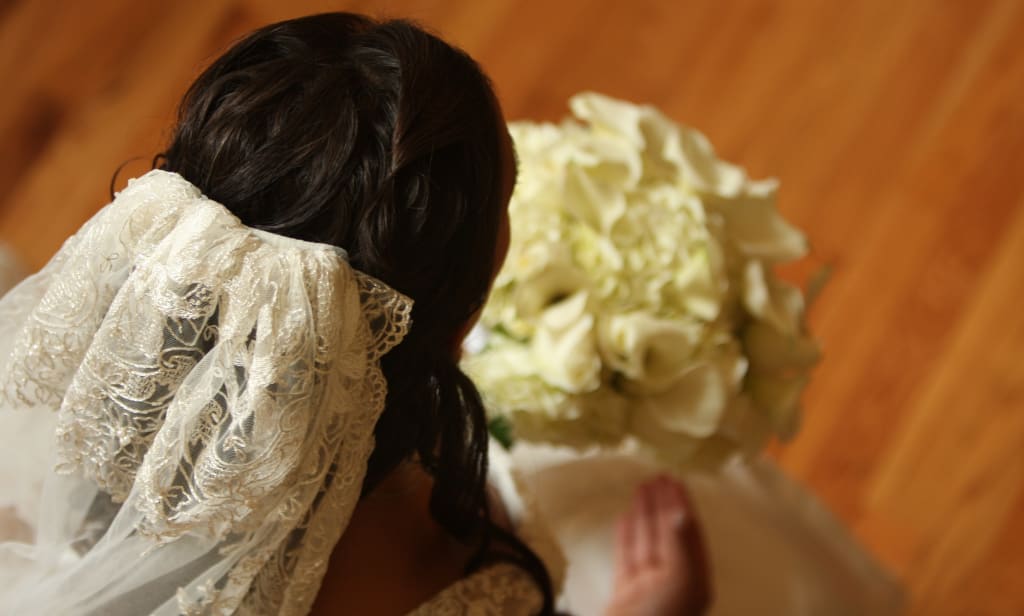 Y​ou're engaged! You're getting married… having a baby… throwing a party… got that new job and need some head shots! Congratulations! Now all you need is to find someone to help you memorialize your special day forever. There's a million photographers out there, and finding the right one for you can be overwhelming, but if you follow these six steps I assure you that you will be pleased with the results. It might be a bit time-consuming, but considering the expense for this service, due diligence is crucial.
1​. Request a full gallery of a wedding or event — We post or best work (well, art is subjective, so we share what WE think is our best work). Chances are when you're in need of a photographer, you'll be dealing with a million other things, but taking your time and doing your research will only benefit you in the end. This is not as critical for smaller shoots that can be redone (family/holiday pictures) but when it comes to singular event such as a wedding, it's imperative.
I've spoken to many distressed clients who chose their photographer after taking a quick peek at their website and assuming that they would deliver those exact results. The worst part is that at this point it's too late to hire someone else, there's no do-overs. The best way to have an accurate portfolio of the artists work would be to see a full day of photos, from beginning to end. Most Photographers will be happy to let you view one or two. If they're not, this could be a red flag.
2​. Pay attention to the style of your photographer. Do you like the coloring? Do you like the poses? Do they have an editing style that is consistent across all their shoots or are they all different? If they are, and you decide to go with them make sure they know exactly what you are expecting/ what style of theirs you're looking for. If your photographer identifies as a photojournalist, (one who focuses more on capturing candid moments) don't expect a ton of traditionally posed photos and vice versa.
This is why viewing an entire event is so helpful. It's very possible you think the photographer is incredible but not what you're specifically looking for. You're spending a lot of money on this, do your homework, remember, these memories are ones you will look back at for the rest of your life.
3. Make sure you read your contract thoroughly and don't be afraid to ask questions. It's extremely difficult to get a refund/settlement if you are unhappy with your pictures, unless it's for bodily harm or a direct violation of the contract…ie. the photographer flees to a foreign land and sells your photos for plane tickets without ever delivering them to you (this actually happened to a friend of mine), and this is for good reason. Most lawsuits are based on creative differences, particularly because the client didn't really know who they were hiring.
4. We are not miracle workers, we are at the mercy of our clients timeline and whims. We have a prearranged timeline that we will discuss with you prior to the event. If a bride is forty-five minutes late to the church and our allotted time for, say, family pictures is cut from one hour to fifteen minutes, then no, we will not be getting as many photos as you might like. We will of course do everything we can to get those shots later on, but there're no guarantees.
My favorite story is from a wedding I shot a few years ago. It was the perfect day and everything went off without a hitch, the clients and their guests seemed to love the photos and I thought all was well. Until the mother of the groom sent me a threatening letter, irate because I had only taken two photos of the groom with his grandmother. The wedding had started over an hour late, and we were rushed out as soon as it ended (there was another wedding slated to start). I took two quick photos with the groom and his grandmother before we headed to the park (where we had arranged to take some bridal party pics). His grandmother was supposed to attend the reception but fell ill and was taken home.
As nicely as I could I reminded the mother of the groom about this in my reply, but she wouldn't hear it. I was threatened with a lawsuit unless I agreed to give her a full refund, (which was an odd request considering it was the couple who had paid me) AND come to do a shoot with the groom and his grandmother all dressed up again. (Had she approached me differently I would have gladly done this). Long story short I contacted the groom, as he was the one who signed the contract, and asked if there was a problem with the photos. He had not been privy to the conversation between his mother and I and quickly apologized, assuring me the photos were perfect and that he would handle it. That was the last time I heard from his mother, aside from a handwritten thank you card I received from her months later. The point is, have reasonable expectations. Things come up and we do the best we can with the time we have.
5​. DO AN ENGAGEMENT SHOOT. I cannot stress this enough. I offer a free engagement shoot when I book a wedding, but even if you have to shell out a few hundred dollars, it's worth it. Think of it as a rehearsal dinner. The engagement shoot gives me the opportunity to see what my clients are comfortable with, what makes them laugh, what the best poses for them are, what they are willing to do, how patient they are, etc.
It also helps to build a bond allowing us to get to know each other ahead of time, so I become more of a friend to them instead of some random stranger. This makes my job so much easier on the actual day because my clients also know what to expect. Nine out of ten of all my grooms hate being photographed. I get it, I'm more of a behind the camera kinda girl myself. But if we can connect at the engagement shoot it typically makes them more tolerant, and willing to 'suffer through it', which means more quality photos.
6​. Check in with your photographer. Especially with weddings. You can book someone up to two years out, and a lot can happen during that time. I like to reach out to my clients every six months or so to say hi and make sure there have been no changes, and you should do the same. I have heard of clients canceling the weddings and never letting their photographer know, and I've heard of photographers going out of business and never informing their clients. Protect yourself; finding out that you need a photographer a month or two before your big day could be virtually impossible.
F​ollow these guidelines and I guarantee you that you will not only find someone who represents your style but someone who provide you with exactly what you are looking for. Once you've found a good fit your homework is done, you will have found someone you trust for all your future events.
*O​h, and tip your photographers, their job is way harder than you think. We are not just taking photos of your special day, we are wrangling your dunk relatives, we are smiling through the stress, we are laying on the ground to get the perfect shot, making silly faces to get smiles from your little ones, sweltering in the hot sun, freezing in the rain and snow, and making you and your every whim our first priority.
Thank you for reading! I'd love to hear what you think or if you have any addtional tips!
(Previously posted on Medium)
Copyright © 2022 by Sara Larca. All Rights Reserved.
Reader insights
Be the first to share your insights about this piece.
Add your insights