How to Take Retro-Style Photos like a Pro
Move over megapixels and high-definition photos, because the new millennial trend is calling for more people to take retro-style photos. The more faded, blurry, and grainy the photo, the better.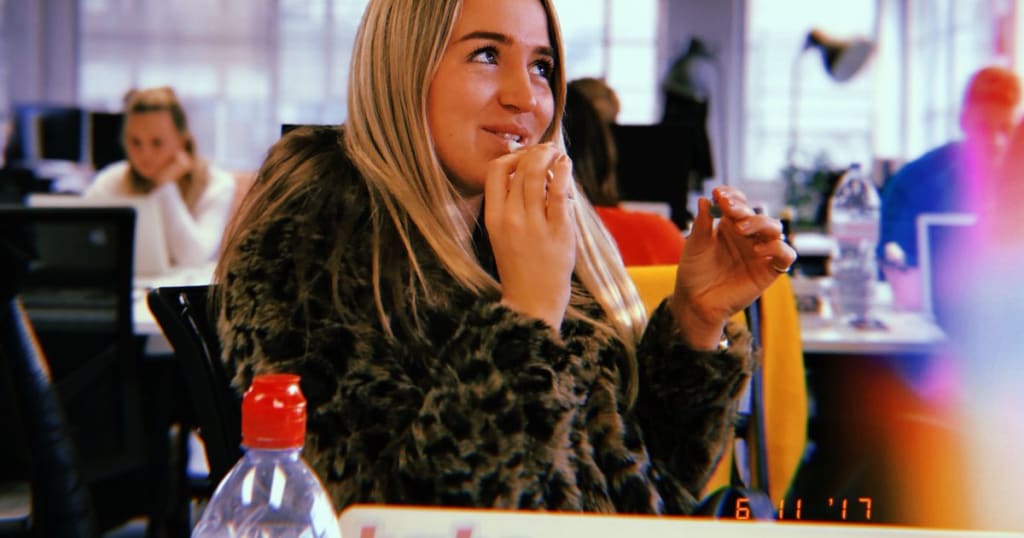 Photo courtesy of Twitter
You would think that with the insane capabilities of today's smartphone cameras, that everyone would want to show off their unfiltered photographs with all their vibrant colors and intricate details; but, as of 2019, that shit is so last year. It seems the current on-trend photo trick is getting your picture to look old, or more politely, with a retro and vintage feel. The less focused and more leaky color and grain, the better. I can't say I don't get it though, because I too think filters are the best. As someone who personally loves to photograph with both my iPhone XR and Nikon D3500 (yes, people still do use actual film cameras, even if they aren't working photographers), I love seeing what I can do by adjusting contrast and saturation, adding a light leak, applying filters, and experimenting with new apps.
Here are a few ways you can learn how to take retro-style photos.
What exactly makes a retro vintage photo?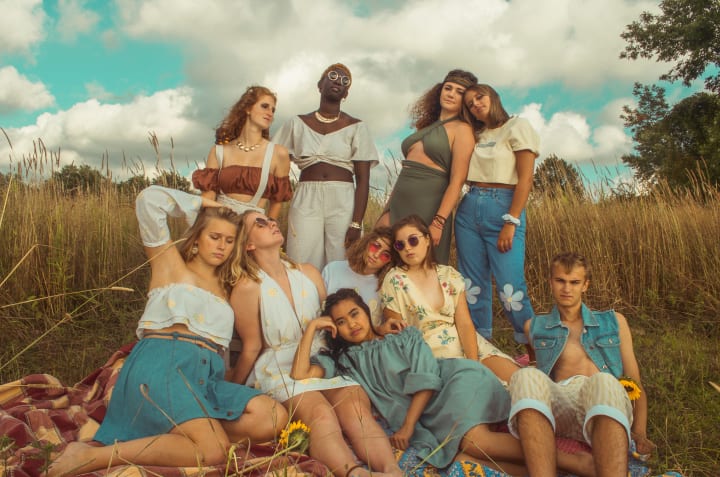 Just to clarify here, when I refer to retro- or vintage-style pictures, I am not referring to photos taken in 2007. However, just in case you are trying to replicate that early time of mobile photography, try adding a sepia tint. Then, ask yourself why in the hell you want to imitate 2007 photography to begin with. What we ARE discussing is how to emulate images from years and years ago; photos that have been stored in a box, inside a chest, way up high in your grandmother's attic, or at least your parent's closet. These are photographs that are not very clear or detailed, are aged from light, dust, and water spots, and that tell its own story through the years of its existence through the unknown damage it has faced. Now, of course the subjects of these retro photos may be impossible to duplicate, but luckily there are thrift stores and online shopping outlets to help you find what you need, whether it be an original or a knockoff. More importantly though, to turn current day objects, people, and scenery into vintage ones, you must alter its current day properties, which can be achieved by simple filters. I must say though, manually photo editing is not only fun, but the possibilities for creativity are endless.
Take a look at the basics so you know where to start.
Okay, so there is some basic editing tips for beginner photographers when it comes to starting the retro-ing process. The first thing you want to acknowledge when editing digital photography into a photo from ages ago (without overly editing) is by starting with the coloring. You want faded colors with tints of age, just as if the photo has been sitting in a dusty, dark closet for decades. Start by reducing the contrast and saturation.Since sensors on older cameras weren't able to capture details, lighting, and color, by lessening the contrast and saturation on your modern image, you will give it that old-time flatter look. Next, try adding yellow to reproduce the poor quality of paper used way back in the day and the affects that time has had on that paper by adjusting the photo's color variations. Many also use red to make the overall image feel aged, but this also makes it pop in a very retro way. You can continue developing your retro-editing skills by using fading, vignetting, and low-graintechniques, which are offered on many of the apps listed below. These eliminate the clarity that today's cameras are able to achieve, as well as decrease the light around the photo, mostly at the corners.
It really helps to study an actual vintage photo too; either while photos are in hand, online, or found in one of the essential books every photographer must read; to see the detail (or lack thereof) that makes it look and feel the way it does. For many, just turning a photo to a black and white version gives it the retro photo feel they desire, and can result in some very beautiful photographs. However, for others, a black and white filter adds no age, but rather a style.
Here are the best apps to help your photos have a true retro feel.
One of the most popular vintage photo apps for its capabilities and cost is Vintage Scene, coming in at just $1.99. Rather than replicating a photo from 1980, this app allows you capture the look of the 1920s to 1960s. Vintage Scene can really create that authentic, vintage feel with its use of sepia tones, grain, fading, darkened edges, and even distressed paper. It is reviewed as easy to use, but allows you to combine hundreds of possible combinations, and even save your favorites as presets for future vintage photo editing opportunities.
The most recommended free retro app to make your photos better on Instagram is the Huji cam app, which can make your photos look like they were taken in the late 80s and 90s on analog film. These are, perhaps, not vintage per se, but let's face it, the 90s were a long time ago, and for some reason are super on-trend right now from the style of clothing available in stores to the types of photography you see across social media platforms. All across the Gram, you can see celebrities 90ing up their pics with their washed-out colors, grainy faces, pops of color, and date-stamped photos. This is exactly what the Huji app does, and all at no cost!
Inspired by 60s photography, the app 1967 is easy to use and offers one-tap filters that can turn your photo instantly into that of one from 1967. It has 220 retro filters, including leak, dust, grain, and grunge, and each filter has over 30 effects. Perfect for FREE, quick, and easy retro photo editing.
This app is for the more daring and curious photographers, and can reproduce the work put out by film cameras from the 90s, the 50s, and every year in between. Photo Editor will allow you to make professional-grade, authentic adjustments with its wide range of filters and overlays, light leaks, FX effects, and gradients.
RetroCam is the app used by many celebrities who are posting faux-film photos all across social media with grainy vintage looks and random light leaks. It can realistically reproduce the classic camera and analog photography of the 70s and 80s by using filters, light leaks, and scratch and dust textures. This app that allows you to take retro-style photos is offered with a free, three-day trial period, followed by a yearly charge of $10. Totally not bad for any inspiring retro photographer who wants an artistic and professional outcome.