How to Get Paid to Take Photos: Top 8 Ways to Make Money in the Photo Business
You can document the world from your bedroom with a camera phone and post it on social media for free. But if you want to make money as a photographer, you need to go pro. The photo business has many entry points, but they all require skill, creativity, networking, and business savvy. Even so, it can be an affordable hobby if you're willing to put in the time and effort to get paid for your work.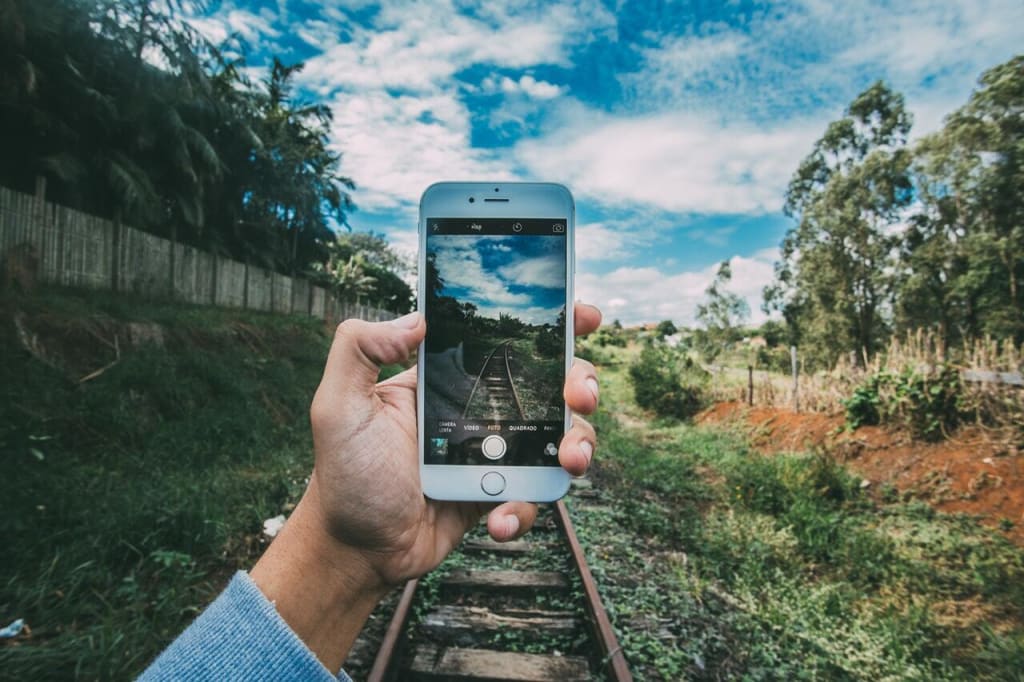 Whether you're looking for a side gig or hoping to turn photography into a full-time job, here are eight ways to get paid for taking photos.
Earn Money as a Photographer by Taking Photos for Others
If you specialize in a particular niche, there might be companies out there who would be happy to pay you to take photos for them. If you're a wedding photographer, you're going to be hired by brides, but you might also find that you're in demand from other vendors in the wedding industry, such as caterers, hotels, and wedding planners. The same applies to any number of different industries. If you're a food photographer, you might find work from restaurants, food bloggers, cookbook authors, and other food-related businesses. If you're a product photographer, you might find work from startups, eCommerce companies, and manufacturers. If you're a real estate photographer, you might be hired by real estate agents and brokers. If you're a landscape photographer, you might find work from tourism boards and other organizations looking to promote their area.
Earn Money by Selling Your Photos
If you're good enough, you can sell your photos online to earn money as a photographer, but you'll need to create an online portfolio and find a way to market your work. There are many different ways to sell your photos. You can create an online shop and sell your work on a site like Etsy or sell your photos directly to consumers on sites like Shutterstock or PhotoJobz. You can also try to license your photos to other companies, like a newspaper or magazine, or post your photos on a blog and ask for a link back to your site.
>> Start Selling Your Photos Today. (Click Here To Get Started)
Earn Money by Teaching People How to Take Good Pictures
If you're already a photographer, one way to turn your passion into a side business is to teach people how to take good photos. You can offer in-person workshops or create online courses using Skillshare, Udemy, or CreativeLive. Alternatively, you can set up a Patreon page to teach loyal fans how to take better photos. Teaching photography can be a great way to earn some extra cash. You can advise on gear, lighting, composition, shutter speed, and aperture. You can also help people solve problems with editing their photos, such as how to remove blemishes or how adjust the lighting in their photos. And, of course, you can take photos of people. If you have a background in photography or graphic design, you can take on small shoots, such as senior portraits or family photos. Photographers can earn up to $300 per photo shoot.
Earn Money as a Photographer Editor
If you're already a photographer, you might consider adding editing to your skill set, mainly if you specialize in commercial photography and have a knack for styling and retouching. If you're interested in becoming a photo editing expert, you'll need a high-end editing program like Photoshop. You'll want to focus on retouching and color correction for photo editing. Many people offer this as a service, and it's a great way to supplement your income. You can also sign up for a course on Lynda to learn the basics. You can often charge a premium for this service, and many people will be happy to pay if you're good at what you do. If you're interested in this route, an excellent first step is to join the Editors' Guild, which will give you access to job opportunities and other resources for professional editors. You can find jobs on sites like Upwork, and you can also find editing jobs on sites like Craigslist and social media platforms like LinkedIn.
>> Start Selling Your Photos Today. (Click Here To Get Started)
Earn Money By Working With Brands
There are many places to find work in this industry. If you specialize in fashion, beauty, or food, you might be able to work with brands to create sponsored content or get paid to take stock photos. You can also look at brands in their niche and see opportunities to collaborate with their marketing team. For example, if you love makeup and are interested in skincare, you can search for skincare brands and see if they're hiring content creators. If you love fashion but don't want to work with brands, you can also find opportunities to take pictures at fashion shows or style shoots. You can also try to get involved with a publication in your area or start your own blog.
Earn Money Photo Events and Festivals
If you're a photographer specializing in live events, many festivals accept submissions from photographers. If you specialize in a particular niche, like sports, food, or travel, you can also search for local events that might be looking for a photographer. If you're just getting started or don't have much experience, it might be best to start with smaller events where you can build your portfolio and receive feedback from experienced photographers. Most events require you to sign a contract allowing them to use your images in their marketing materials. As long as your agreement lets you retain the rights to your images and you can use them in your marketing materials, this can be a great way to get experience and build your portfolio.
>> Start Selling Your Photos Today. (Click Here To Get Started)
Earn Money Licensing Your Photos
You might consider selling your travel stock images if you're a travel photographer. This is an easy way to earn money from your photos. Many websites allow you to sell your images on a royalty-free basis. One of the best ways to find websites that buy stock images is to search for "royalty-free stock images" in your favorite search engine. To sell your photos, you must ensure they're correctly licensed. Ensure you're following the rules of the organization that issued your photo license. You may also want to look into getting a model release if you plan on taking photos of people.
>> Start Selling Your Photos Today. (Click Here To Get Started)
The Bottom Line
Regardless of how you earn money as a photographer, the key is to keep improving your skills. Get out and take photos, publish them online, and get feedback from others on what you're doing right and wrong. The better you get, the more opportunities will open up for you to get paid to take photos. When you've got a few jobs under your belt, you can start to think about how you might turn photography into a full-time job. This will likely require investing in new equipment and committing to the craft. It can be a challenging career path, but it's worth pursuing if it's something you love.
career
About the author
I'm a Visionary I'm upbeat, friendly, and devoted to creating meaningful friendships. I enjoy having a lot of people around me. Generous and caring, loving and affectionate and one heck of an all-around nice guy - that's ME deep down.
Reader insights
Be the first to share your insights about this piece.
Add your insights