#heartshapedeverything #721
I've been finding heart shapes since 2006. These all natural, unique hearts bring me laughter and joy and it's time to share them.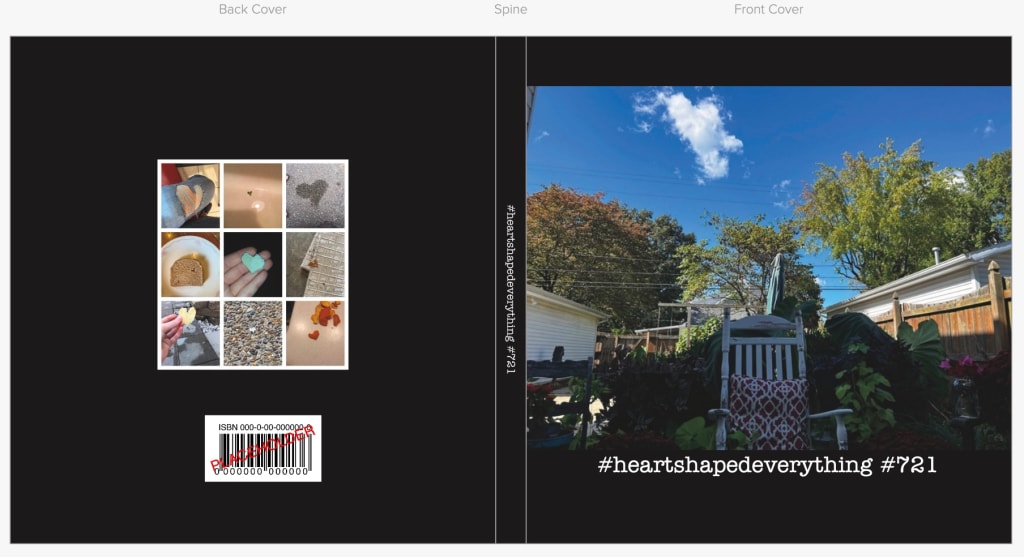 Hard cover image wrap book preview
I'M SELF PUBLISHING A PHOTO BOOK AND I NEED YOUR HELP!
What is #heartshapedeverything #721?
A few months after tragically losing my dad, I found a heart shaped rock on my 21st birthday. I saw the numbers 7:21, $721, HWY 721, license plates with 721 EVERYWHERE. My dad passed away on 7-21-06. I kept finding heart shaped rocks and eventually it turned into heart shaped everything. All of these "little" things were BIG in my stages of grief. I'm definitely a spiritual person and to me... these were all big signs.
Signs that everything will be ok.

Signs that he is ok.

Signs of sending love.

Signs to share my story.
I started taking photos and sharing them on social media. I always use those two hashtags when posting my images. People started asking me the meaning behind my heart shaped items. Before I knew it, friends and family were finding their own heart shaped things. People still text me or tag me (on social media) the images they find. Timing is everything. There have been SO MANY moments where someone has sent me an image of their finding and its a day that was particularly rough (for whatever reason)
The photo book
7x7 Hard Cover Image Wrap Book
42 Pages
100+ Images
The most unique part of this book are the images itself.

They are not staged.

They are 100% naturally found and they are all unique in their own way and that is what makes them all special.
May this book bring you a smile, hope, peace, comfort, and joy.
My goal is to be able to purchase 100 books + shipping supplies.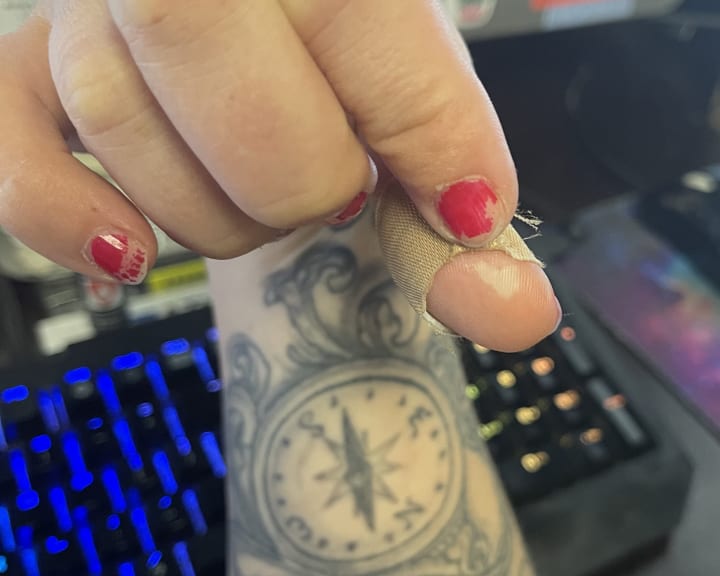 If you're not familiar with Kickstarter... it goes a little something like this:
Create a project
Describe your project
Talk about the risks & challenges of the project
Create reward tiers to fund your project
Have a goal amount to reach
If you get your goal fully funded, you will receive the funds to start your project
If you DON'T meet your goal, your backers won't be charged, and you won't get any of the money.
So what ARE the challenges?
The biggest challenge is getting your project fully funded
Other risks/challenges are production issues that may arise with the printing company. (Currently estimating 4 weeks for turn around)
Or Shipping delays with UPS, FedEx, or USPS
What are the REWARDS?
If you choose (and I SO hope you do) to back my project - these are the reward tiers:
$1 - For just $1 you can support my project and I will email you a personal thank you note. (Unlimited)
$5 - For just $5 you can support my project and I will take a photo of me holding your name written on a piece of paper and post it to social media or send it to you privately to thank you. (Unlimited)
$10 - For just $10 you can support my project and I will take a video of me personally thanking you and post it to social media or send it to you privately. (Unlimited)
$40 - For $40 you will get a copy of your very own book shipped directly to you + $10 shipping. (Unlimited)
$60 - For $60 you'll get an early copy of the book HOT OFF THE PRESS! I'll ship your book out 2 weeks before the general release + $5 discounted shipping + 2 Stickers from my 721vanessa Photography collection. (Unlimited)
$100 - You'll get 1 signed copy of the book shipped directly to you BEFORE EVERYONE ELSE --> These will go out 1 week before the $60 tier. Free Shipping + 5 Stickers from my 721vanessa Photography collection. (Limited to 25 Backers)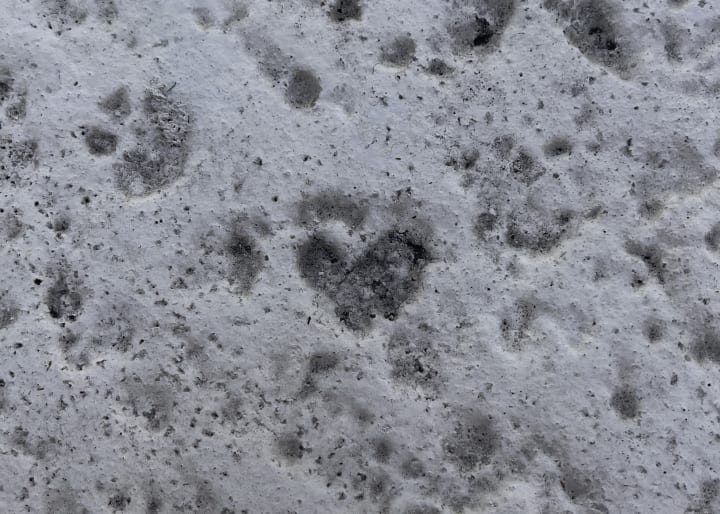 I'm SO EXCITED TO FINALLY PRESENT THIS PROJECT
Remember me saying timing is everything?
I was ALMOST ready to submit this article for review and I got this text: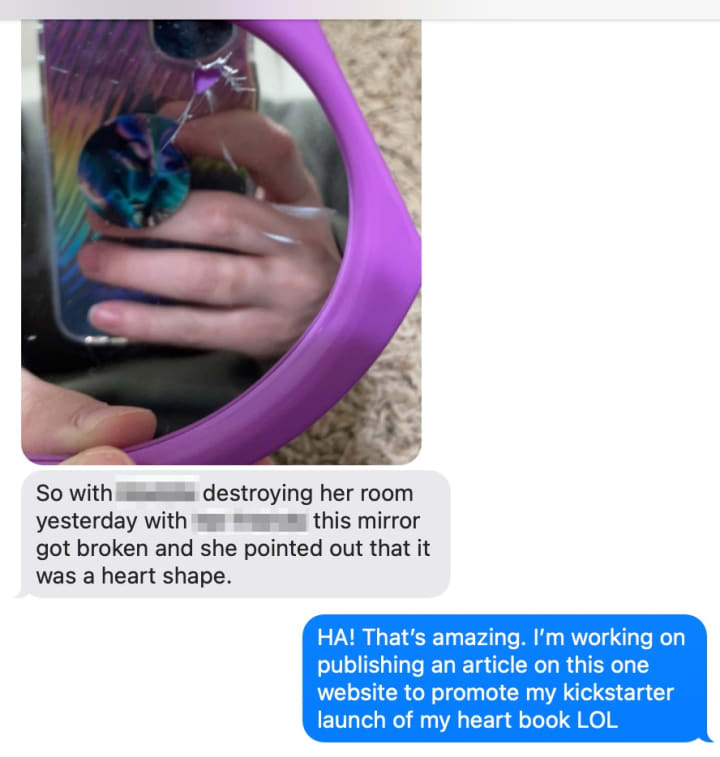 Ready to back my project? Or just curious?
The launch date is Monday February 21, 2022
I really wanted to launch on Valentine's Day...but I didn't know that Kickstarter takes 3-4 days to approve a project. Needless to say, I missed that mark. So I'm launching on the next significant date --> 21. For more info on the number 21 read the full article linked below.
Whole 721 heart shaped story here:
About the Creator
I am a portrait photographer, graphic designer, creator extraordinaire. I suppose I am dabbling in writing too 😊 | Based in Evansville, IN | I am 721vanessa Photography | www.721vanessa.com
Reader insights
Be the first to share your insights about this piece.
Add your insights