Great Apps to Enhance Your Instagram Stories
Looking to create better and cooler Instagram stories? These are the best apps to enhance your Instagram stories.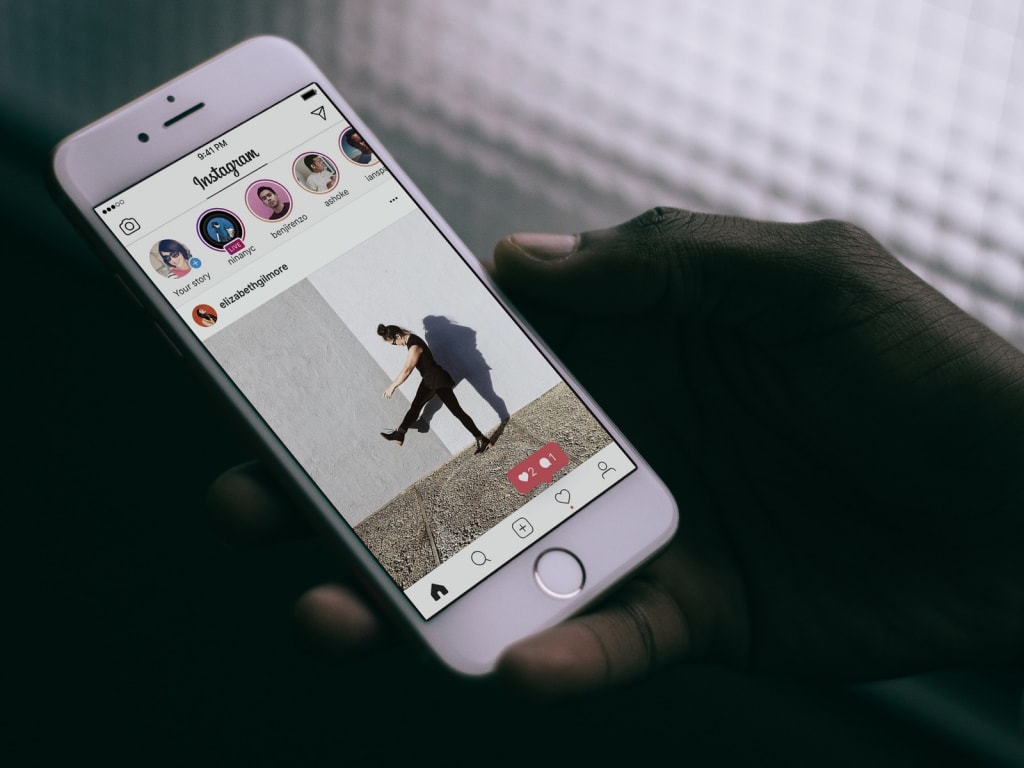 Just like Instagram posts, we're always looking for ways to make our Instagram stories cooler. Whether it's using better filters, more creative fonts, or even using music and different layouts in our stories, we want our stories to look just as awesome as our posts. However, Instagram doesn't give us many applications and choices to enhance our stories. That's why many of us are relying on apps to help us out here.
If you're unaware of which apps are the best for creating awesome Instagram stories, no need to worry. We've come up with a list of the best apps to get started and slay your Instagram story game. Apps that give us an array of fonts and sizes, apps that allows us to feature music in our stories, and then there are apps where we can include a collage of photos in just one story. If you're looking to get started ASAP, here are the greatest apps to enhance your Instagram stories.
If you're looking to make your stories really stand out, Hype Type has you covered. Rather than using the tools that Instagram gives you to create stories, Hype Type gives you more options when it comes to using different fonts like animated texts, adding music into your stories, and even shoot from different aspect ratios.
Sometimes Instagram doesn't give us enough tools to be creative with our stories. If we wanted more style to our texts, Instagram doesn't give us many options. However, Hyper Type allows us to use animated texts that ties our stories together. You can even put the animated texts over photos and videos.
Now you can be even more creative with the videos you post as your Instagram story with one of the best apps to enhance your Instagram stories. Create awesome video slideshows with PicPlayPost! Stitch video collages, videos, photos, gifs, and even live photos into just one amazing slideshow.
In addition to the slideshows, the app gives you the opportunity to use cool transitions that's meant to highlight the collages in your slideshow video. And if you don't have the time to create a slideshow, you can simply select ten or more items and the app will automatically create the slideshow for you! For those who want to post a bunch of stories on their Instagram, this is the perfect app to easily do all of that in just one slideshow.
We hate when Instagram doesn't frame the entire photo to fit its module. Ideal for posting on Instagram and for Instagram stories, the NoCrop app can be your lifesaver when posting anything onto Instagram. From the greatest apps to enhance your Instagram stories, NoCrop can help you post full size photos without cropping them!
In order to avoid any cropping, the app gives you a wide variety of ways to be creative instead of cropping photos—from 100 pre-made background designs! There's an option where you can automatically add a blur background to your photo, add shapes, feature unique backgrounds, or even add text to your posts. Not only does this make your Instagram stories way cooler, but the app is free!
This app is ideal for the aspiring blogger on Instagram or for beginner photographers. Make all of your Instagram stories unique with Canva. Canva is an app that allows you to be super creative as well as professional with all of your stories. From collages to logos, posters, photo editing, and more, it's a super easy app for those who are inexperienced in graphic design.
The app gives you choices such as adding texts, stickers, borders, frames, editing photos, and much more. Create designs through thousands of templates, take advantage of their filters, use their design elements to add more character, and also create presentations! Now, a photo from yesterday's brunch can look way cooler on your Instagram story with one of the best mobile apps for photo editing.
Boost your social media with one of the coolest apps to enhance your Instagram stories: Over. Over gives you the opportunity to choose from millions of images, graphics, and even fonts to hype up your Instagram stories. Photo editing hasn't been easy until Over came along, and it's fast and simple with this amazing app.
With over 10,000 images, fonts, and graphics, you can have awesome-looking Instagram stories in no time. Make your Instagram account look like a blogger's with the many tools they provide on this app.
Adobe is an awesome software company that produces numerous applications and systems to make all of your creativity and ideas happen, such as their app Adobe Spark Post. Among the best apps to enhance your Instagram stories is this app makes graphic designing so easy and so simple for any occasion. You can create professionally designed templates for your Instagram stories within a few taps. Adobe Spark Post is also an easy photoshop hack.
Simply choose your image that you'd like to post, add in a text, and use any of their filters to give the post more color, creativity, and originality. Create eye-catching stories with some of their new layouts, color palettes, and unique filters and fonts. Form collages, combine photos, get creative with animated videos, and transform all of your stories into stunning posts!
InShot is another app that can make all of your Instagram stories killer ones. However, if you've ever wanted to include music or voice-overs in your stories, I believe this app is the one for you. Even though it sounds difficult, it's very easy to create.
You can edit any video or photo that you'd like to post as your Instagram story. Also, simply add in any music, effect, and even voice-overs to make each of your stories a unique one. But that's not all what this app allows you to include—throw in some stickers and texts, too! As well as adjust the speed of the video and filters to make all of your Instagram story videos artistic ones.
Ever heard of Storeo? Well, you're about to be surprised. From one of the coolest apps to enhance your Instagram stories that you can install now, Storeo is known to be the #1 app for making all Instagram stories longer than 15 seconds! It can break apart a video into just 15 second slices for uploading onto Instagram. Many popular Instagram bloggers use this app to make their Instagram story videos way longer than usual.
We all have videos where Instagram couldn't capture it all into one story. But now we don't have to worry about our videos not making it with Storeo. It's very easy to use and doesn't require a lot of adjusting to make all of your story videos great ones.
Hyperlapse is also an ideal app for making all of your Instagram stories the best ones yet. Create time lapse videos with this awesome app. You now have the chance to shoot time lapse videos and your footage can instantly be smoothed out and appear as a professional and cinematic video.
Notice how bumpy videos look while taking them from the back of a motorcycle or in the passenger's seat while driving? The bumps totally ruin the videos, but this app can easily smooth those videos out. And not to mention, all of your moving videos can appear professionally done with this application. In addition, you can speed up your hyperlapse up to 12 times faster! Now all of your car videos on your Instagram story will look awesome without the bumps and thuds from moving.
Finishing the list of the best apps to enhance your Instagram stories is Diptic, which helps you create stunning Instagram stories in seconds. Produce photos and even video collages with this app to make all of your stories the best ones. From tons of layouts to pick, there are multiple ways to design all of your posts and making them appear professionally done.
Out of hundreds of layouts, you can also combine up to nine photos or videos in just one layout! You can't really do that with any other app. Choose from 14 of their vibrant filters to adjust the brightness, contrast, hue, or color saturation to achieve great quality photos. You can also add text captions as well as adjust its font, style, color, and the size, and add music to your videos from any song in your music library. Now your Instagram stories can look amazing with Diptic.